Relaxation Day Must Dos
---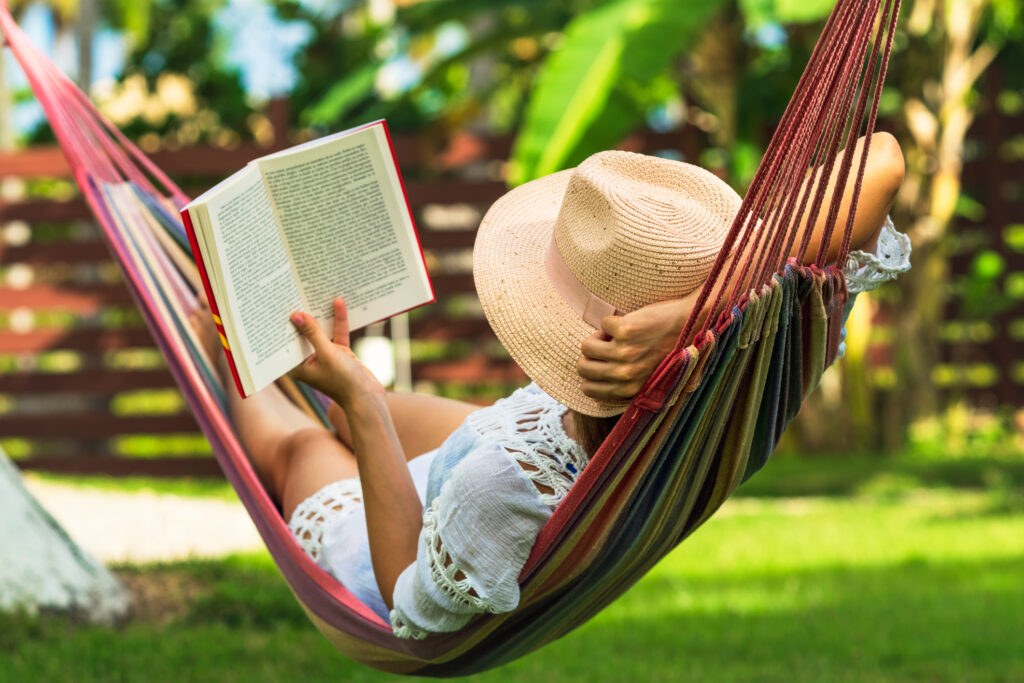 Relaxation is key to a healthy life. It's not only an excuse to slap on a sheet mask, or head to the beach with your best friend, it's also a key component of wellness that lets you feel your best—both physically and mentally. The best relaxation exercises help you reduce the background noise and focus on recharging your mind and soul, and we can't wait to celebrate an entire day dedicated to relaxation. With National Relaxation Day coming up on August 15, which is coincidentally also during Wellness Month, here are a few of our favorite ways to celebrate Relaxation Day in 2021 and reset your wellbeing.
Start a Home Garden this Relaxation Day
Gardening is a great activity to release stress, and literally watch the fruits of your labor come to life in the form of strawberries or lemons. If you're a beginner or want a simpler way to grow your own food before planting a tree, try a home garden. Tools like Glow Rings and Aquaponics do a lot of the work for you… meaning that you only need to set your plant by the windowsill and perform simple maintenance as you watch it grow before your eyes. You won't only receive homegrown gifts like oregano for your spaghetti or broccoli to top off your dinner… you'll also be rewarded in the form of relaxation, self-care, and a sense of accomplishment as you reset yourself.
Go for a Walk
It's an oldie, but a goodie. Going on walks helps you destress by clearing your mind, especially if you take the scenic route, and also burns calories and helps with physical health. Why is hiking so popular in 2021? It's walking as you enjoy beautiful views and gossip with your friends—all the best things for your road to wellness. Plus, you can amp up your fitness by mixing in hikes with more challenges. Add in a self-care playlist, preferably with some classical music like we told you about in 2018, and you have one of the most healthy and effective activities for National Relaxation Day 2021.
Limit Screen Time
The year 2020 had us behind electronic screens for most of the day, whether through virtual hangouts with friends or Zoom calls for work. But sadly, too much time on Hulu can cause issues like headaches, fatigue and skin damage from blue light exposure. Ugh. This is why you should try and take a break from your phone and laptop on Relaxation Day. Instead, take in the beauty of friends, flowers or fresh air (or even all three!) to help you destress and reset. The lack of screen time will be good for your skin and soul. Plus, time away from social media and work emails will also provide you with a mental break.
Book a Vacation

Our personal favorite option? Turn Relaxation Day into a relaxation weekend by booking a trip with your best friends to reset your minds and bodies. Where? That's up to you. Sanctuary Camelback in Scottsdale, AZ is the ideal relaxation haven, while The Oxford Club, Spa and Salon in Denver, CO is close to big city restaurants and activities. And the Hyatt Regency in Huntington Beach, CA is made for beach babes who love dreamy massages. And these are just a few of many destinations for a relaxation getaway you'll find on Spafinder.com.
Need a gift for a special occasion or just to say Thank You? Spafinder is the answer.
Most recent from Wellness