Bring The Kids: Spas & Family
---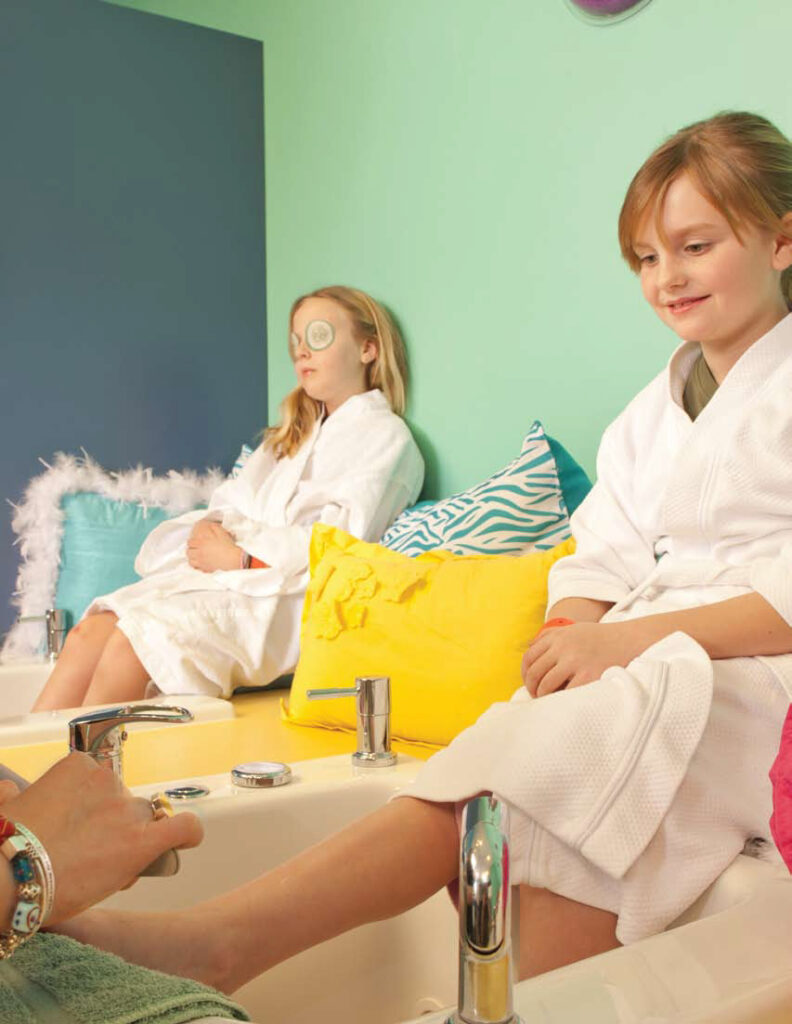 Spas have traditionally been retreats for grownups to relax and revitalize…far away from children. But there is a rapidly growing traveler demand to be able to bring teens, tweens and even tots along for the spa ride.
Now that spas are broadly associated with wellness (rather than fussy "grown-up" pampering), far more families, and many concerned about the growing childhood obesity epidemic, want to get their spa-on together.
Spafinder identified the trend of more children at spas in 2004, but this is no longer about the occasional kid. It's mainstream: Whole families are spa-ing together, and more spas are finding creative ways to welcome the entire clan.
Far more resorts will reevaluate age restrictions in fitness/spa areas, and heartily welcome tweens (and younger) into the spa/salon. And they will continue their endless rollout of full-blown teen-and-younger day programming, which incorporates fitness and even some spa services. I.e., more resorts are offering what could be dubbed all-day "wellness babysitting," something parents can feel overjoyed about, especially as they're relieved from duty for hours.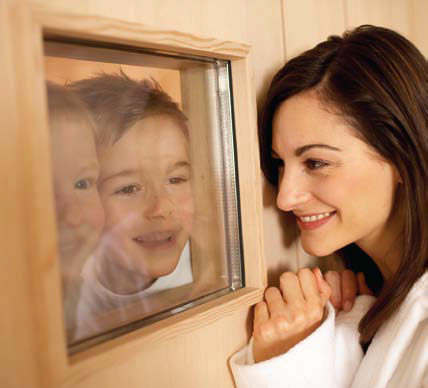 Kid-specific spas are on the rise, whether it's the "Scoops Kids Spas" at ten Great Wolf (North American) resort locations, Florida's "Nickelodeon Suites" and Keylime Cove (U.S.), or numerous day spas like Connecticut's "Sundae Spa" (U.S.).
These new kiddie spas typically offer whimsical, extremely sweet-sounding treatments like "ice cream pedicures served up on oversized banana split pedicure thrones," or "Starfish Sparkle" manicures found at Keylime or "Mini Me Massages" offered at Vermont's Stowe Mountain Lodge's "Chillax KidSpa" (U.S.).
Little Lamb's Kiddie Spa & Clinic (Philippines) offers a unique spin: combining full pediatric medical services (from immunizations to well-baby programs) with a host of wellness, beauty and salon services geared across the 0-19 set.
Klafs in Germany's new three-story, child-friendly spa concept introduces Disneyesque sensory experiences like thunder, rain and lightning effects, as well as a tree sauna, a cooling water grotto, adventure showers and a waterfall. In general, many of the new kid-spa menus would please both a Dr. Oz and a Paris Hilton.
Spa parties (so deeply entrenched now for the bridal/ bachelorette set) are profitably being re-imagined for the under-18 demographic, whether it is mobile spa parties (complete with kid-friendly products, mani/ pedi stations and fun food), or the rise of dedicated "Kids Fantasy Suites" at resorts (the actual name of the offering at Omni Houston Galleria).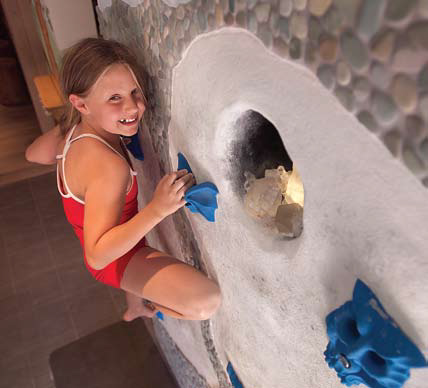 If spas' beauty and wellness menus (whether make-up application, facials, yoga or massage) used to target the "sweet 16s," now they're increasingly being directed at the single-digit kid. And it's not only a female-phenom: Karma Resorts (Indonesia), which has launched family, teen and kid spa offerings across all of its resorts, promotes its "father and son chill-out massages."
Kids are gobbling up what were once grownup-only beauty treatments and wellness rituals at incredibly young ages, and their parents are all for it. And there is no doubt that this phenomenon will foster entire new generations of people with sophisticated spa, wellness and beauty habits.
Other examples: Jiwa Spa at Conrad Bali's "Mum and Me" packages, introducing a young person to spa treatments, where the child chooses from a footbath, foot mask, back massage or chocolate bath — all served up with healthy snacks.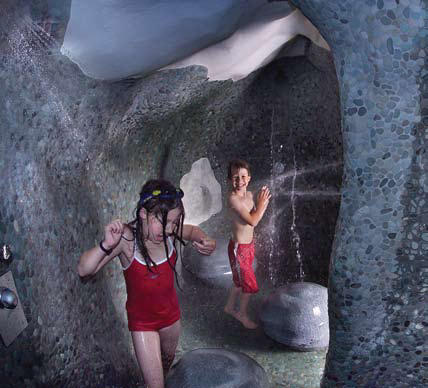 At Grand Wailea Resort Hotel & Spa in Maui (U.S.), guests can now book the "Family Spa Suite" (and "Malama ka 'Ohana" package), with treatments like chocolate-coconut scrubs, the "Wave Massage" with warm lava stones at the Keiki Spa (ages 6-12), or mud body wraps at its Teen Spa (ages 13-17).
Schloss Elmau Luxury Spa & Cultural Hideaway's (Germany) separate "Family Spa" sports a 24-hour indoor swimming pool, six saunas and an indoor/ outdoor gym. Children can spend time in the "Nature Spa" alone or with parents, and can join the "Kid's Club" offering sports and adventure day programs.
Hong Kong's Bodywize Day Spa introduces young people to yoga with "Kidsasana!" — using story, music and puppets to bring out the "child's inner yogi." The spa also offers a "Namasteens" yoga program and hosts teen parties in its "Secret Butterfly Garden."
In the Caribbean, Jamby Bay, A Rosewood Resort, has introduced the new Rose Buds Junior Spa Menu at its SENSE spa. Guests (starting from age four) can select from a Beach Bliss Mani or Pedi, a Mini Massage or Facial and a "Chillax" treatment involving aromatherapy washcloths and cool cucumbers.
Aulani, Disney's new Hawaiian resort, may provide a glimpse of what is to come, with its Laniwai Spa welcoming and accommodating families in novel ways. In special family spa suites, youngsters can have massages with their parents, and babies can also accompany parents to treatments, where mom and dad (one at a time) learn the art of baby massage from a professional. The dedicated teen spa,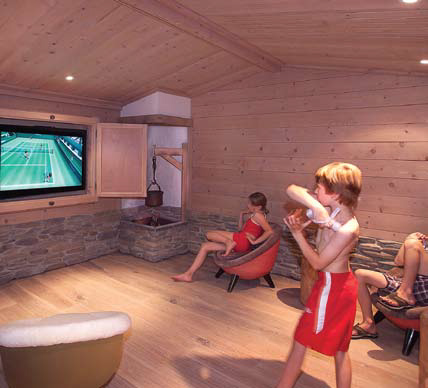 "Painted Sky," has its own private entrance and offers traditional spa/salon treatments, as well as extras like yogurt and perfume bars, "after hours" events, weekly wellness programming and "Painted Sky" fitness. Youngsters can get their hair and nails bedazzled or get dressed up like a hula dancer in the main salon. And the main adult areas welcome those aged 14-plus if they are with an adult.
TOP 10 SPA & WELLNESS TRENDS FOR 2012
MORE SPA & WELLNESS TRENDS