Spa Glamour Takes Center Stage
---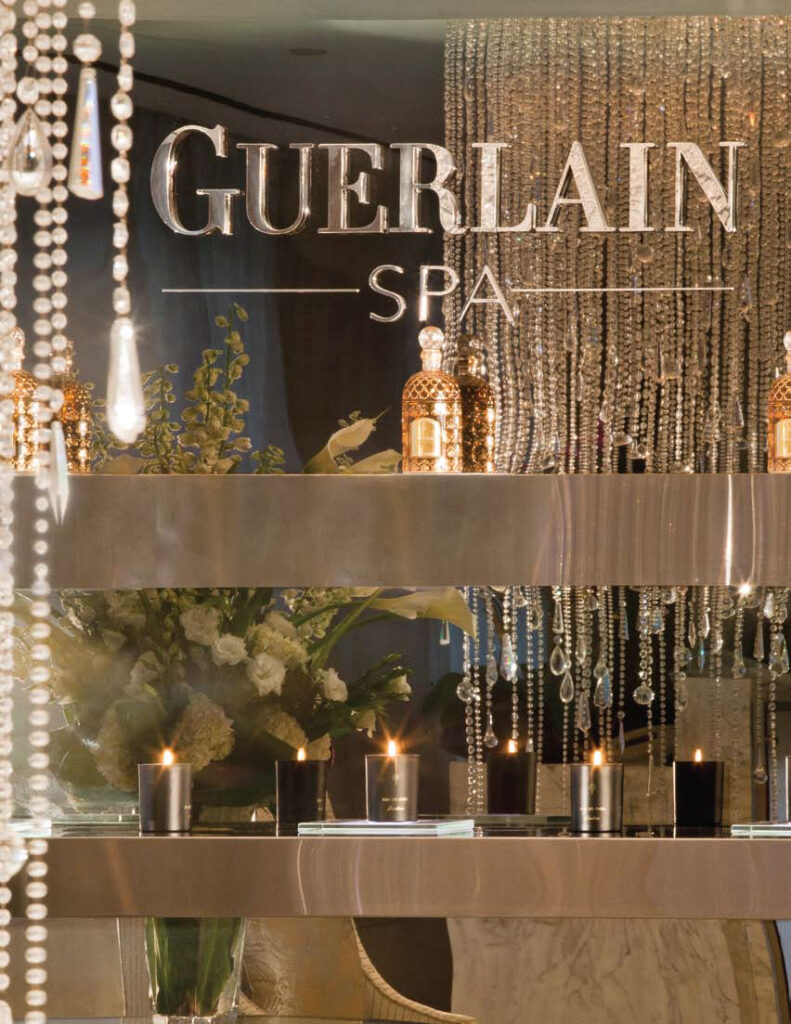 The headlines in the spa industry these last few years have been all about wellness. But now beauty and grooming is seriously booming…being driven by a new trend we call "glambition." The intensity, frequency (and often sheer whimsicality) with which people are getting "glammed up," groomed, bedizened and beautified is exploding worldwide.
And, given economic realities, i.e., the sharpening wealth polarities making headlines worldwide, this "ambition-to-be-glamorous" trend is taking two paths:
One path, not only are whole new breeds of "glamour" and grooming services emerging, they are now super accessible and affordable. The industry is working overtime to invent ways for the not-super-rich beauty-seeker to quickly change up his or her looks and hair (in ways that are often downright fierce), and get more high-impact little beauty "fixes" and frills, more cheaply and more often.
And for the lucky "fewer" that have never been so flush, we're seeing new, ultra-high-end spa/beauty experiences emerge that distinctly channel classic, retro glamour — ushering in a triumphant return for some unabashedly old school pampering.
Fueling the trend: Given the long economic downturn, the "lipstick effect" is certainly in effect, but the smaller beauty splurges have now expanded way beyond "that touch of red lipstick."
But what's really fueling the global "glambition" and grooming upsurge (for both the 99 percent and the 1 percent) is the sheer impact and saturation of celebrity culture and imagery, making "red carpet" levels of beauty and maintenance suddenly de rigueur for the rest of us.
Just a few years ago a good haircut and nice skin (and maybe a blow dry for special occasions) passed as "groomed." But the beauty "bar" has been intensely ratcheted up.
What was once the exclusive province (or duty) of starlets — the weekly blow outs, the professionally done makeup, brows, lashes, waxing, tanning, nails, the Botox or fillers — is now "the standard." The endless dissection (on TV, in magazines and blogs) of every celebrity look, and precisely how they achieved it (down to those little crystals braided in their hair), is not only really quickening beauty trends, it's making the world very "glambitious" to go out and get it, too!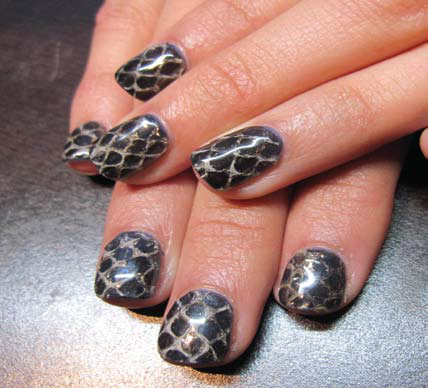 À la carte, quickie grooming and beauty: And get it they can: These glamming and grooming services are increasingly available at low price points, everywhere — and the rituals are now for everyday, not just special occasions. A key "Glambition" trend is the global proliferation of new spa/salon niches serving up all types of à la carte beauty, from eyes to toes, and everything in between.
Examples: The blow-dry bar phenomenon is heating up at chains like Drybar (rapidly expanding across the U.S.), with its rock-and-roll, party atmosphere and monthly "Bar Tabs," packaging frequent blow outs and massages on the cheap. Or at fast-growing Blow Dry Bar (10 Australian locations), which ups the glamour with free champagne and antique chandeliers. Typically $35 or less, these blow-dry bars make it possible to always look "done," the new mandate.
Hershesons hair spas, with five locations in London (UK), illustrate the celebrity-ambition trend. Walk in, choose from a dozen coifs like "Brigitte Bardot" or "Kate Moss," and for £24, the hair spa will recreate the look. From elaborate "bows" made of hair, to the new "Pop-Up Pony Bar," the hair spa is dedicated to affordable, super-trendy hair transformations.
Professional makeup application salons are rising, like Los Angeles-born Blushington Makeup Beauty Lounge (U.S.; adjacent to Drybars), with a similar set-menu model: i.e., choose from "Pure & Simple" to "Simply Glowing," where a full face costs only $35.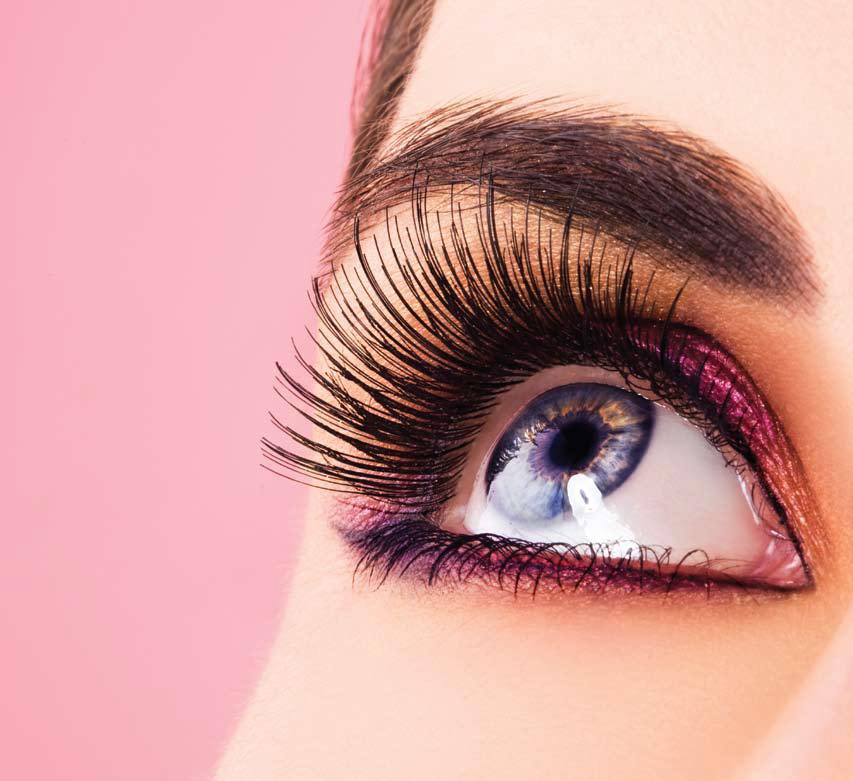 Lash and brow mania took flight last year, and eyes-only places like Blink (across the UK and now in Henri Bendel in New York), are solely dedicated to glamming up the peepers, with lash tints, brow shaping, false eyelashes, etc.
Wax-only salons like European Wax Center or Uni K. Wax (national, U.S.) are spawning.
Quickie beauty-fix services (a 2011 trend) are speeding up the niche spa movement. Hong Kong's Fast Beauty serves up express facials, waxing, threading and massages, while Groom at Selfridge's (UK) offers 30-minute, two-therapist beauty combos like "Zoom Groom," a facial and mini mani/pedi.
More services like "Glamourpuss Makeover Photography" (UK) will launch, specializing in beauty makeover headshots because regular people want star-quality photos for their "close-up" on Facebook.
These spa/salon niche brands are building devoted followings of glamour girls (and, yes, guys, too, particularly with waxing), aided by aggressive loyalty programs embracing social media. Expect a sharply renewed focus on men, the gentleman's shave and barbershops within the spa (as well as new barbershop-spas), serving up new Mad Men-inspired club atmospheres and imbibing.
Blingy, edgy, creative beauty: A distinct beauty trend is that what's considered beautiful or cool is moving beyond conventional "long blonde hair" and demure Barbie-doll prettiness, with looks becoming far more blingy, theatrical, playful, self-expressive and edgy.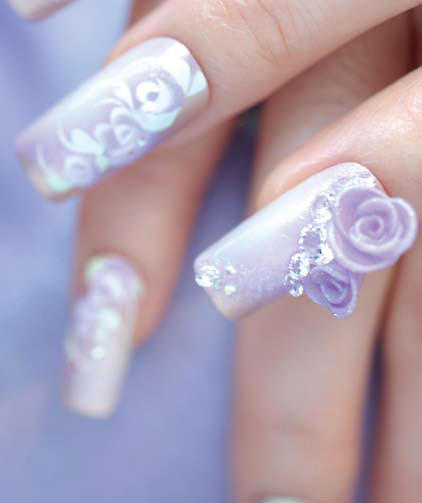 Now that the beauty market has widened to capture teens and even younger girls, it is a healthy development. There is no longer just "one way" for young women and girls to look, who are now inspired by artier, more unconventional models like a Lady Gaga or the gothy vampires of Twilight.
Not blending in — artsier self-expression — is the new "glambition" for tweens and younger women, even if they still lust after all the trimmings. And that edgier look is impacting the whole spa/ beauty market and all ages.
The goal is lots of call-attention-to-yourself impact, but not for a whole lot of bucks, whether it is outrageous metallic, mesh, lacey, snakeskin and dagger-like pointy nails, or the serious hair flair trend, with tresses done up with ornate braids, feathers, ribbons, crystals or colorful extensions.
The "tale of nails" best illustrates the funkiness transpiring more widely.
Beyond the long-lasting (purse-friendly) new gel and airbrush manicures, technicians have devised endlessly outrageous, flashy looks, like those featuring adornments, including genuine Swarovski crystals, holograms, glitter, gradation and mixed media art at more places like New York City's Spa Martier (U.S.).
High-end, retro spa glamour: While the beauty market unleashes new, affordable opportunities to get glamorous, the higher-end spa market is trending even more high-end.
It is a sign of the times, as the wealthy are even more so in places like the U.S., and new upper classes are exploding in markets like China, Russia and India.
But the high-end spa/beauty trend isn't just generic "luxe"; it has a distinct look- and-feel that conjures classic, very retro, concepts of glamour — think "Old Hollywood" glamour, or the stately, perfumed spa palaces of an early Elizabeth Arden or Marcella Borghese.
The "look" of spa has lately been dominated by a "medical" or "hyper- modern" or "wellness" vibe, a trend that emerged to clearly signpost that the industry had moved beyond expensive "hope in a jar," and was about serious medical results.
But now that it is a given that high-end spas deliver medically effective approaches and hardcore wellness, it seems to be affording the return of a sheer luxury, glamour and pampering layer back into the spa experience.
The pendulum is swinging back to old school spa glamour.
Just a few examples: At the Waldorf-Astoria, French beauty pioneer Guerlain has just taken the wraps off its new haute-luxury spa experience, based upon its original vision for a French woman to be "shining for an evening."
Channeling 1950s glamour, the spa features touches like a social "grand salon" instead of relaxation rooms, French jazz music and a "final touch" concept that offers complimentary makeup application and clothes pressing, so you leave looking more dapper than when you arrived.
Or consider the just-opened Trump International Hotel & Tower in Toronto (Canada) that takes champagne and caviar as its motif, while positioning the spa experience as total immersion in old Hollywood glamour.
Spa beauty and grooming will boom in 2012, and continue to be endlessly re-imagined to satisfy the "glambitious" at both the lower and higher end.
And the powerful, new "glambitions" of people in emerging markets are key.
For instance, Chinese women weren't even allowed to wear makeup until 1982, and that beauty market is now worth roughly $21 billion.
And consider: Brazil, Russia, China and India alone will contribute over half of the total $43 billion growth for the global beauty industry by 2014.⁷
SOURCES
⁷Euromonitor Data, 2011
TOP 10 SPA & WELLNESS TRENDS FOR 2012
MORE SPA & WELLNESS TRENDS