Beyond the Stars
---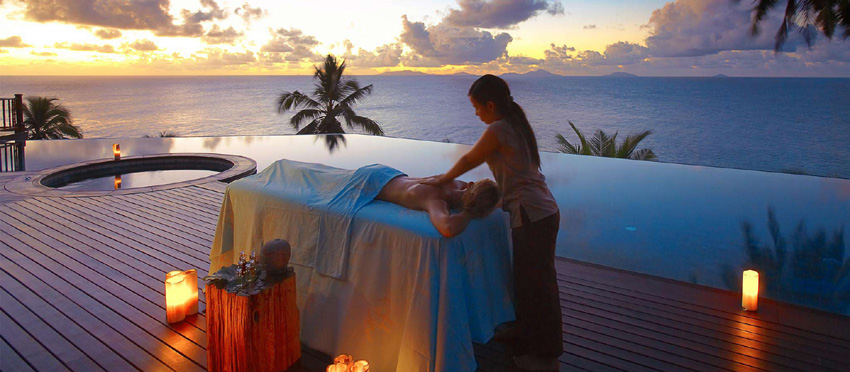 Some say it was an awestruck journalist, trying to convey the level of luxury offered by the newly opened Burj Al Arab hotel in Dubai in 1998, who first described it as a "seven-star" property. No such designation exists (or ever did), as none of the rating systems used by various governments and hospitality associations worldwide offers rating higher than five stars.
But with luxury re-imagined in post-recession leisure travel, we have seen an ever-increasing number of properties whose designs, locations, services and experiences defy superlatives sufficient to describe them. And for those luxe, over-the-top hotels, spas and wellness retreats, five stars just aren't enough and traditional criteria used by the ratings organizations like accommodations, location, dining and service are possibly too limited now that more is at play.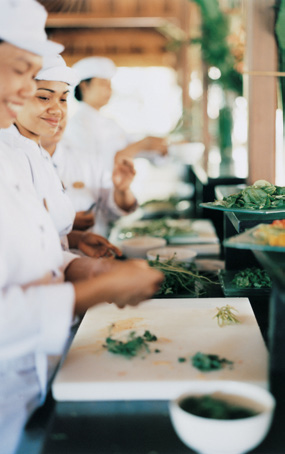 Plus, the ubiquity of "star" assertions in marketing across industries, deserved and undeserved, has served to undermine once-revered distinctions. As the saying goes, if everything is highlighted, nothing is.
We predict a social shift that relies less on star rankings (albeit credible, and often audited data points) as the only measure of quality. Curated recommendations, reviews by astute travel editors and the proliferation of online consumer reviews on websites from Yelp to Trip Advisor are creating new definitions of luxury. And with this shift, the luxury travel industry will be challenged to top itself with even more spectacular offerings and experiences. We see a future where five-star becomes the new baseline, as consumers redefine the stars in their eyes.
FUELING THE TREND
An appetite for what's different
Globalization has led to homogenized-cookie-cutter luxury but sophisticated consumers are eager to be surprised and wowed. In an article on Traveller.com.au1 Serge Diva, a marketer for cutting-edge hotels, notes that it is increasingly necessary to "quench the traveler's thirst for emotion with bigger, better curated experiences." Or as Hollywood power couple Baz Luhrmann and Catherine Martin ask in the same article, "Do we feel transported from our own reality?"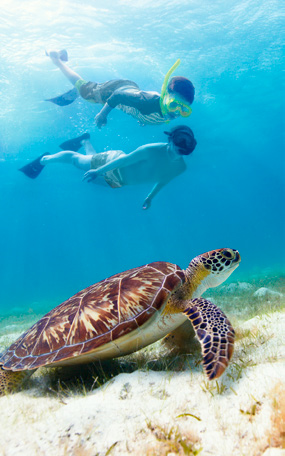 Extraordinary affluence
In 2014, there were a record-breaking 19 million millionaires in the world (a 19 percent jump over the prior year)2 and the number of luxury consumers has more than tripled in under 20 years, to around 330 million people. Spending has risen at a similar rate, to an estimated €217 billion in 2013, according to Bain & Company's 2014 annual Global Luxury Study.3 And Credit Suisse's Global Wealth Report predicts that the number of millionaires worldwide is expected to increase by about 53 percent in the next five years, reaching 53.2 million in 2019.4
A shift from "having" to "being"
The Bain study also noted the "astounding" speed at which emerging luxury buyers switched away from "omnivorous consumption of status symbols" to spending on purchases like collectibles, entertainment–and vacations. According to the Boston Consulting Group study, experiential luxury now accounts for 55 percent of all luxury spending worldwide and is growing at 14 percent annually.
An increase in urban dwelling
Fifty-four percent of the world's population now lives in cities, where crowding and stress are commonplace and, according to a report by the United Nations, China is expected to be 70 percent urbanized by 2050.5 Privacy and tranquility, space and light—room to spread your arms wide, breathe deeply, and see the sky—are more likely to be regarded as luxuries.
Demographic shifts
An aging population: The Boomers, says one marketing expert, have already bought their stuff. Now they want to spend on other things, like vacations. What's more, as consumers age, they begin to put a priority on fitness and wellness: luxury means being able to afford preventive as well as rehabilitative care.
Look at ME-Generation
Raised with a zeal for documenting #epic experiences,"checking in" to enviable locales or humble-bragging photos in real time on Instagram – millenials are all about that perception. A 2013 study by Expedia and Egencia6 found that 40 percent of Millennials are likely to share a travel experience on social media during their trip, and 34 percent on their return, making exceptional service even more important. According to the same survey they spend more on travel more than older generations, embracing luxury travel experiences. African safaris and over-water bungalows in Polynesia, once bucket-list experiences, are now playgrounds for twenty-something honeymooners.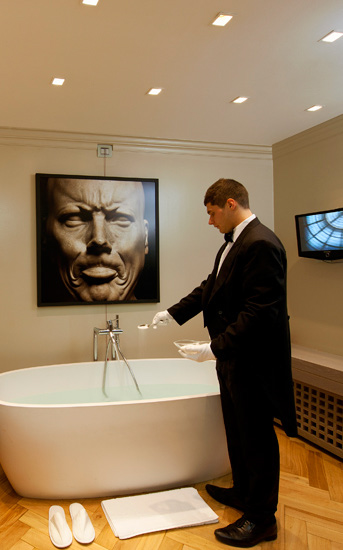 Celeb-Worthy
Opulence permeates through new TV realities like 'Rich Kids of Beverly Hills', 'The Bachelorette' and the Kardashians show-and-telling their exotic 'reprieves,' making that younger demographic easier to reach, but harder to wow. Plus, tabloid coverage of British royals' Seychelles honeymoon and movie star Jennifer Anniston's home-away-from-home Las Ventanas in Los Cabos, lends cachet.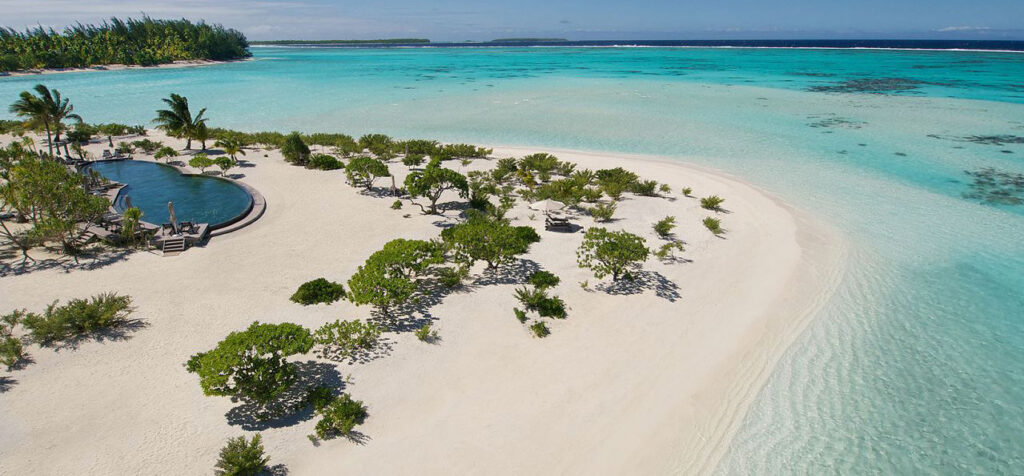 ASPECTS OF THE TREND
The Ante is Upped and Luxury is Redefined
Luxurious accommodations, superb locations, unusual and varied treatments, fine dining, and other outstanding services, qualifies these properties below for mention, and many are already designated fivestar. But we've singled them out as examples of what we forecast as a hot trend in years ahead: out-of-the-box luxury and experiences for an industry that keeps raising the bar. Some are recognized for extravagance and service, others for majestic exclusivity and oncein-a-lifetime wellness offerings…and beyond.
You're the majesty: opulence
If you want to experience royal treatment, why not stay in a palace? Though the seven-suite boutique Antara Palace Wellness and Destination Spa in Cyprus may never have housed a crowned head, it certainly looks the part—unapologetically posh, with a marble-sculpture-filled atrium and ballroom, walls covered in frescos and silk, and 32kg of gold leafing that makes the place shine. To feel like a potentate, you can book the entire 43,000-squarefoot property–suites, spa, restaurants and private cinema—exclusively for you and your retinue. The Aman Grande Canal Venice, where Hollywood royalty George Clooney recently wed, is the real McCoy: an actual palace-turned- luxury-property. What's very special are the generously sized guest rooms and spectacular private gardens—both rare in Venice; the public rooms with views of the canals that defy description; and a superb staff that manages to make guests feel at home in this regal residence. On the walls of the 100-year-old Viceregal Palace at the Ananda Resort in the Himalayas are photos of heads of state that were guests of the Majarajah who once lived here. The most impressive accommodation is the enormous Palace Suite with private terrace and Jacuzzi, accessed by a private elevator that also ascends to the private rooftop dining room.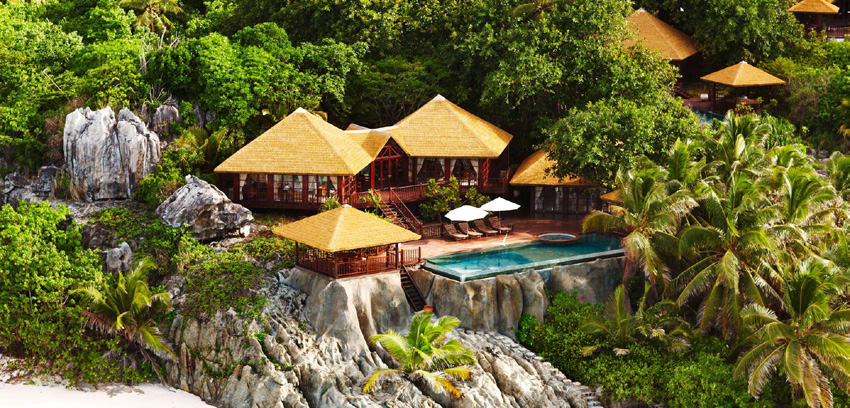 All about you: service
To warrant theoretical extra stars, a property will hyper-personalize guests' experiences, not only meeting their desires but also anticipating them. Burj Al Arab Jumeirah set a new standard by assigning a private butler to each guest. Though today other properties do the same, this Dubai resort keeps its edge by offering such thoughtful touches as allowing in-suite check-in with your butler rather than at a lobby desk and by keeping its staff-to-suite ratio at eight to one.
At the Iniala Beach House, Phuket, Thailand in addition to a butler you have a private trainer, a chef, and a driver and invited to put together program you desire – an entire week of cooking lessons, say, or martial art practice.
The San Diego, CA Grand Hotel Del Mar keeps a subtle watch on your needs. Leave phone and iPad chargers plugged in and dangling you may find the cords bundled and ribbon-tied when you return. A new tube of toothpaste appears if your current one is near empty, a cleaning cloth if eyeglass are spotted on your nightstand. And no nickel-and-diming: you get free Wi-Fi, bottled water, newspapers, shoe shines, classes, even chauffeured transportation within fourteen miles.
The Six Senses MontBlanc in the French Alps (to open in 2015) will make skier guests feel special in a unique way: giving them first access to untouched morning powder.
The un-urban experience: solitude and space Marlon Brando described his French Polynesian island home, now The Brando luxury resort, as "elemental. You have the sky, the sea, the trees, the crabs, the fish, the sun… the basics." Such "basics" – air, light, breathing room-–are what five-star-plus properties often offer in abundance. One selling point at the Brando is privacy: a private villa (with a private dining room and yard, a spa session in a private, tree-hung suite, private chats with scientists exploring the onsite marine mammal sanctuary.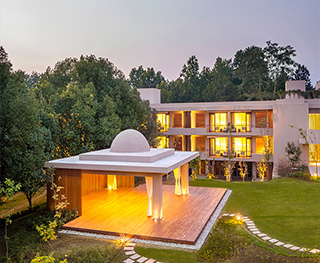 Amenoi in Vietnam is inside Nui Chua National Park, a 100-acre oasis offering wide-open spaces, villas far apart, a quiet lake abutting the spa, and views so open and spectacular that just gazing on them has a soothing effect.
You're asked to shed your footwear when you arrive at Thailand's InterContinental Samui Baan Taling Ngam Resort to begin your "no shoes, no news" experience, much of it outdoors and facing skyward (open-air restaurants, garden bathrooms where you can watch the full moon while you shower, an observatory with telescopes for star-spotting).
No place like home: exotic locales
Experiential novelty is the Holy Grail for many luxury travelers, and the trend for hotels and wellness retreats that are exceptional is to deliver what they want and more—the chance to do good while living well.
The Four Seasons Tented Camp, Golden Triangle, Thailand offers luxury tented accommodations (featuring stunning views and two-person copper bathtubs), and is working to preserve a tradition of in-captivity elephants living with their mahouts (owners).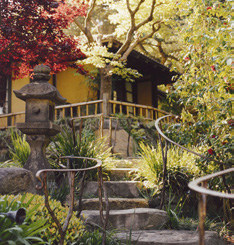 Your visit helps supports the efforts, and in return you can wash, feed and/or ride the majestic animals—and there's a special spa treatment if the latter tires your muscles.
At the Cheval Blanc Randheli, Noonu Atoll, Northwest Maldives, a biologist and video expert (associated with a manta conservation charity) prepare you for a dive to find and photograph a manta ray. Should you discover a new type, you have the chance to name it.
At Fregate Island Resort, Seychelles, you're a modern-day Darwin, roaming amid flocks of tropical birds and giant tortoises lumbering among the lush grasses, knowing solar-powdered buggy exploring the woodlands, knowing meanwhile that the hotel's coffers fund the regeneration of the island's ecosystem.
As easily as if on a game drive, you can spot animals while seated on the raised balcony of one of the futuristic, luxurious tented suites at Richard Branson's Mahali Mzuri.
It's part of a conservancy that protects land in the Masai Mara National Reserve for animal inhabitants–land that might otherwise have been sold for industrial or farming purposes.
Where less is more: simplicity
To paraphrase Dolly Parton ("You need a lot of money to look this cheap"), and it takes a lot of care to look simultaneously luxurious and minimal.
Cambodia retreat Soong Saa manages to be low in impact though high in comfort, focused on the notion of "luxury that treads lightly." For example, in line with its sustainable ethos, wood from old fishing boats and driftwood are fashioned into elegant furniture and tree trunks into outdoor showers for its eco-villas, and builders used salvaged railway boards in constructing the reception area.
Fivelements Puri Ahimsa Healing Center in Indonesia is a similarly understated retreat located along the Ayung River, gorgeously constructed entirely of bamboo and offering raw vegan cuisine for health, beauty and longevity and sacred arts practices for inner strength, alignment and dedication.
And while the accommodations at Vana Malsi Estate are simple by today's luxury design standards, the opportunity to be immersed in a true wellness experience (complete with 150 therapies, 55 treatment suites, with top integrative and alternative healers from all cultures) is considered a true luxury.
Under the direction of famed Chef Kuntal Kumar, Vana offers guests two menus: salana, inspired by a variety of cuisines and based on wellness principles, and ańayu, which combines Indian cuisine with Ayurvedic principles.
Pushing against time: renewal and inventive wellness
Wellness retreats offer rejuvenating and prophylactic programs, but some are rising above the rest thanks not only to more and better treatments but also a focus on long-term, transformative results.
The iconic Golden Door in California added new stars to its constellation when it underwent a significant makeover to restore the spa to its full glory.
The famous luxury spa now encompasses more than 600 acres, more than double its original size, and the property's substantial agricultural area is devoted to holistic organic farming.7
And the Golden Door does more than help you eat well, exercise hard, and focus on health while you're a guest. Personalized nutritional sessions continue eight weeks after a guest's stay, and can be tailored to individuals needs from gluten-free to weight management at home.
Consultations via phone, text, Skype or email include nutritional tracking, recipe modification, and shopping tips.
The Royal Monceau in Paris offers urban spa-goers a huge lap pool, color therapy in their wet areas and "My Blend" a Clarins concept, creating skincare based on a client's skin biological age (following detailed analysis).
The new Villa Stéphanie spa, adjacent to the famed Brenners Park-Hotel & Spa in Baden-Baden, is slated to open in January 2015. Set in a lush private park, the spa will encompass the entire five floors of the historic villa and include a 500-square metre sauna, plunge pool, private gym, a hamam and treatment rooms over looking the gardens.
Haus Julius, a mansion designed to offer exclusive medical care to Brenners' guests is directly connected to the new spa.
And the spa at Mukul Beach in Nicaragua's Emerald Coast offers guests a completely private spa experience from three hours to full day.
Their six separate spa buildings are connected to the dramatic natural coastal setting and themed, among them, a Healing Hut, Crystal Temple and Rain Forest, with an array of matching treatments.
For anyone looking to recharge, the signature Thalassotherapy treatment at the latter includes a seawater pool immersion, marine body masque application, radiance facial followed by Vichey waterfall shower, culminating with a lymphatic drainage massage, for general health and complexion.
THE FUTURE
Whenever it seems that the limits of spectacular have been reached, another spa, hotel or wellness retreat will set the bar higher. Inspired by discriminating travelers immersed in a digital world, with an appetite for more and better, spa entrepreneurs and their architects, aestheticians, and other creative collaborators will continue to dazzle us with properties deserving of six and seven stars, and great prestige. Perhaps the future will present something extra-terrestrial – literally out of this world.
SOURCES
Traveller.com.au, "Dream Merchants: The Future of Hotels Has Arrived," July 2014.
Boston Consulting Group, BCG Perspectives: "Global Wealth Report," June 2014.
Bain&Company,"2014AnnualGlobalLuxuryStudy,"October2014.
Credit Suisse Research Institute, "Global Wealth Report," October 2014.
United Nations Report, " 2007 Revision of World Urbanization Prospects," 2008.
Expedia & Egencia Study, "The Future of Travel," 2013.
The San Diego Union Tribune, "Golden Door Getting Makeover," April 3, 2014.
TOP 10 SPA & WELLNESS TRENDS FOR 2015
MORE SPA & WELLNESS TRENDS