Spa On Arrival (& En Route)
---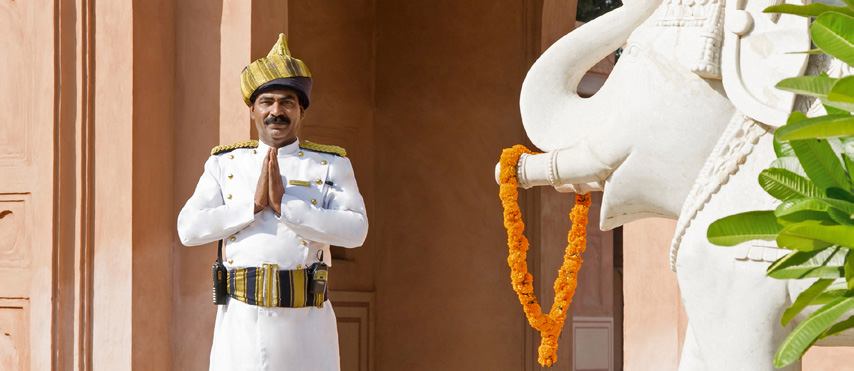 It used to be that while traveling for business or pleasure, spa treatments were a luxurious add-on, something fitted in between a meeting and dinner, or perhaps an afternoon treat during a visit to a new city. Now, however, spa treatments and other wellness offerings are being prioritized both en route and on arrival – either to get a head start on relaxation or to kick-start productivity by shaking off travel fatigue. For growing numbers of travelers, a workout or spa experience is becoming the final entry on the travel itinerary – an indispensible post-flight ritual.
We've seen this trend play out over the last few years across airports worldwide. First-class lounges have long been offering spa and beauty treatments to help mitigate the discomfort and stress of travel; and for the rest of us, express spas have become de rigueur in departure terminals. More recently, airport operators have seriously expanded and deepened the focus on travelers' health and wellbeing, with amenities like healthy food, outdoor spaces and fitness areas all contributing to a positive departure.
In the latest twist on this trend, more and more travelers are seeking rejuvenation the moment they reach their destination, whether it's a self-directed activity (a brisk walk or online yoga class); a specialized workout or spa treatment delivered on arrival either in the room, the hotel spa, or another property in the destination city; and/or a quick post-flight detox with juices and nutritious foods. It's all about nipping jet lag in the bud and hitting the ground feeling alert, energized and relaxed.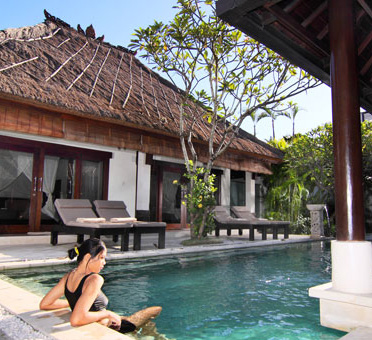 FUELING THE TREND
It Does Our Bodies Good
What makes spa such a big part of the itinerary for today's travelers? Our fast-paced world means we all need to hit the ground running, whether it's for a business meeting, a sporting event, a romantic getaway, or the family holiday. We want our brains and bodies in top form. Put simply, the biggest driver in this trend is our growing awareness of what's good for our bodies and minds – and the sooner we can achieve those benefits, the better.
Powering Productivity 24/7
The approach may differ depending on the purpose of travel. For example, business travel dictates that we're sharp and focused – with no excuses for red eye flights, six-hour time changes, or the cramped "anti-yoga" known as seat 22E – so it's critical to get that recovery in full swing as quickly as possible. This may mean hitting the spa for a therapeutic massage right after checking into the hotel, or turning to physical practices that wake up all of the senses.
An offshoot of this trend is the growing adoption of wellness practices (mindfulness, meditation, breathing and even yoga) into the corporate environment, particularly at the start of business meetings. Organizers are becoming aware that problem solving hanced when stress levels are lowered. In turn, more meetings are taking place in locations that inspire (think outdoor, natural settings); kicking off with group exercise, meditation and mindfulness activities; and including healthy, natural food options (less coffee and bagels, more juices and whole grains).
Making the Most of Limited Time Off
In terms of leisure travel, much of the global population (Asia and North America in particular) takes so few holidays that spa and wellness on arrival is simply about helping us make the most of this rejuvenation opportunity. According to Expedia's 2014 Vacation Deprivation study, 53 percent of worldwide respondents take several short vacations and long weekend trips versus a long holiday. To reap the full benefit of precious time off, relaxation must begin very quickly; and massage, acupressure, reflexology and other bodywork are proven ways to express-deliver stress reduction and relaxation.
Technology Fuels "I Want It Now" Wellness
Consumers demand instant gratification and want what they want when they want it – whether it's yoga at midnight, an in-room massage in the pre-dawn hours, or, more to the point, a post-flight Pilates class. And "the Internet of wellness things" has opened up a world where travelers have access to online booking and concierge services that can deliver spa experiences virtually anytime and anywhere – including en route and, now, on arrival.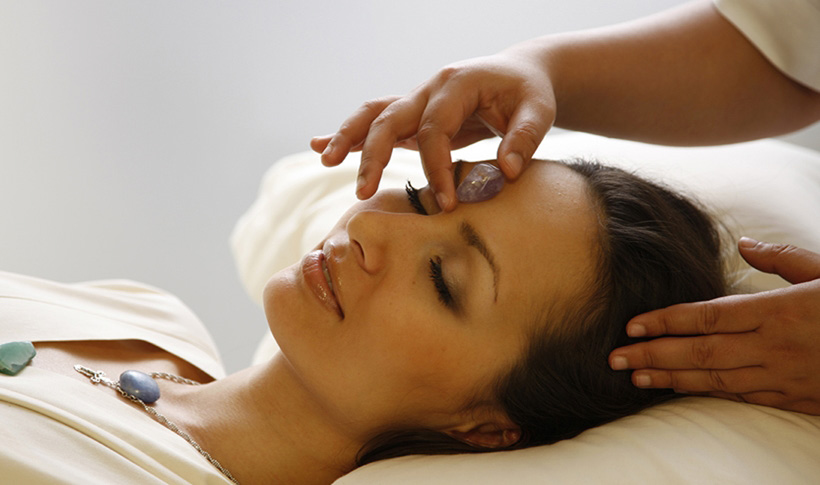 SPA ON ARRIVAL: WHERE IT BEGAN
(De)Parting is Such Sweet Spa-ing
We first identified the "en route" part of this trend in our 2014 Spafinder Wellness 365 Trend Report, in which we classified "Airports: From Hellish to Healthy" as a sub-trend of "Healthy Hotels," a movement in travel and tourism that embraces consumer demand for wellness everywhere. In this trend report, we gave a nod to airports' subtle evolution from highend mega-luxury malls to becoming spa oases for travelers – delivering more of what we need: rest, relaxation and stress relief.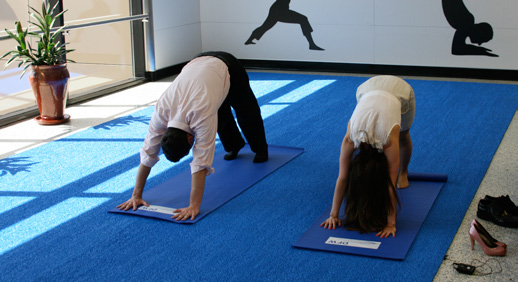 Of course, forward-thinking airlines like Virgin Atlantic, British Airways and Qantas have long recognized the need for rest and relaxation, giving their first-class and business travelers access to full-service spa and beauty bars in their lounges. And there's a Six Senses spa in Etihad's first-class lounge in Abu Dhabi.
But what's most impressive today is that almost every major airport has some kind of spa or beauty bar that any traveler can access. These are often brands that were created just for airport travel, such as XpressSpas, with over fifty locations in US airports, and Be Relax, a 30+ French-based airport spa chain. There are even eco-friendly spas popping up in airports thanks to airports, such as d_parture spa™, which, in addition to its green credentials can also deploy mobile massage units to passengers delayed at the gate in a handful of US airports.
Terminal Wellness
In 2015, forward-thinking airports are taking wellness much more seriously, incorporating wellness activities throughout the terminals. This is great news for travelers who have layovers and are looking to mitigate some of the travel-related stress being inflicted on their minds and bodies. Some new offerings in the US include a two-mile interior fitness trail (importantly, inside the TSA checkpoints) at the Phoenix airport. The Dallas/Fort Worth Airport has also introduced a walking path, along with healthy eating and a yoga studio. And at Boston Logan you can walk and stop at health stations to check your blood pressure and even your Body Mass. Another first mover is Singapore's Changi Airport where travelers find a rooftop swimming pool and a wellness spa.
More than simply offering physical wellness, airports are also interested in creating an overall sense of wellbeing by including art exhibits that inspire, architecture that is both beautiful and mood enhancing, and access to outdoor terraces and open-air parks with much-needed fresh air. The new Kuwait International Airport, opening in 2016, promises oasis-style gardens, including waterfalls, inside the terminal.
This rush to upgrade airports to incorporate more wellness is a phenomenon that makes perfect sense when you consider the negative impact air travel has on our bodies: lower oxygen levels result in general fatigue and loss of mental alertness; and, of course, sitting for long periods of time stagnates blood flow, causing uncomfortable swelling as blood collects in our legs and feet … which leads us to the hot new trend in 2015 and beyond: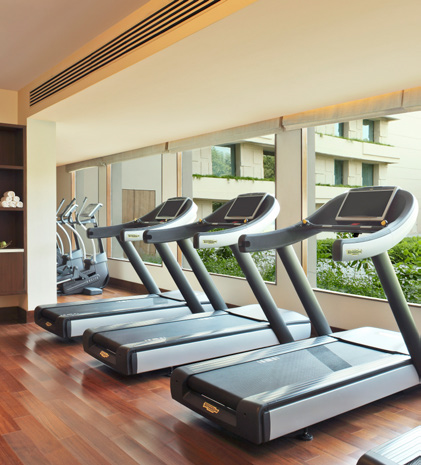 Spa on Arrival: The New Necessity
Spas throughout the world, especially those in remote areas that require punishing travel, are also putting post-flight recovery on the "must do" list. The recently opened Cheval Blank Randheli in the Maldives (operated by LVMH) touts a complimentary 20-minute Jet Lag Recovery massage for all guests at the start of their stay. Others, like Maya Sayang in Bali, incorporate a welcome foot massage into the check in process, while the Emiliano in Brazil's Sao Paulo ushers guests into their full-service spa for a complimentary 15-minute massage.
It's no wonder practitioners like LA-based massage therapist Jessie Rice, who co-owns In-Spiraling Movement Arts, which offers spa services in addition to Gyrotonics, Gyrokinesis and Pilates training, sees more people stopping by his studio as soon as they touch-down home or kick off their business trip in
Los Angeles. "My clients are much more in touch with what's happening with their bodies these days – there's an awareness that didn't exist before. And they know that things like sauna, massage, and physical activities are a great antidote to air travel and can boost recovery time considerably."
At his LA studio, Rice treats businesspeople looking to quickly get over the jetlag; actors and models who need to quickly look their best for the cameras; and even elite athletes who want to jump-start their training and performance in a new time zone.
He acknowledges that seasoned travelers have been aware of the hardships travel creates on the body for some time. The difference today, he contends, is that "this awareness is now going mainstream."
Wellness Around the Clock: Good for Business
One thing is certain – delivering spa on arrival is good for business. Putting people immediately into a positive state of mind by giving them something they enjoy on such a deep level will make them much more inclined to connect with the place and the brand. Hotel or destination spas are betting that this "connection" and goodwill will translate into the purchase of additional services.
Smart spa and wellness businesses have already been changing to offer treatments the moment people need and demand them. The luxury chain Oberoi Hotels and Resorts offers 24-hour spa-ing for their clientele who arrive any time of the day or night. Expect to see more early morning and late night spaing – whether at the hotel destination or at local day spas. Hotel spas that cater to business travelers during the week have long been aware that early hours are necessary to meet the needs of these guests, but look for this to expand as more hotels tap into the "wellness on arrival" vibe by offering everything from tea ceremonies and smoothies at check-in, to in-room aromatherapy designed to overcome the travails of travel, to fitness any time of the day or night.
We reported on the 24-hour spa-ing trend as far back as 2011 ("Spa, In a New York Minute"), and this continues to grow, with Asian day spas taking the lead. In China, the day spa chain Dragonfly does massage late into the night, while Korean day spas across the US offer 24/7 access in places like New York. In Los Angeles, people are known to arrive on late night flights and head directly to one of the popular 24-hour Korean day spas (like Wi Spa or Grand Spa) for a massage. There they fall asleep in the relaxation lounger and wake up refreshed and ready for morning meetings.
Travelers could often find a 24-hour gym, but now look for destinations to guide you on a wellness journey that focuses on outdoor experiences upon arrival. According to an article in Fodor's Travel, travelers can avoid jet lag by spending time in the sunlight, which helps the body reset its time clock to be in sync with new surroundings. Depending on when you arrive at your destination, it may not be possible or practical to find an in-session yoga class; however, one-on-one trainers are available to travelers who can afford them, and the rest of us can opt for free instruction from the any number of online fitness gurus (check out classes from the likes of BeFit, Blogilates, YogaGlo and more).
THE FUTURE
In a world where looking and feeling well is the measure of a life best lived, having wellness take the lead when we are coming and going makes perfect sense. Expect to see more spas and fitness studios catering to jet-lagged travelers; more businesses incorporating relaxation techniques to jump start meetings; and spas and fitness facilities becoming as common in airports as newsstands. Spa on arrival has definitely arrived. And fortunately, these days you don't have to travel far to find it.
SOURCES
TheFreeLibrary,"Hamsterjetlag:runningitoff,"December1987.
Fodor's, "Top 10 Tips for Avoiding Jet Lag," February 2014.
TOP 10 SPA & WELLNESS TRENDS FOR 2015
MORE SPA & WELLNESS TRENDS