Hyper-Personalized Beauty
---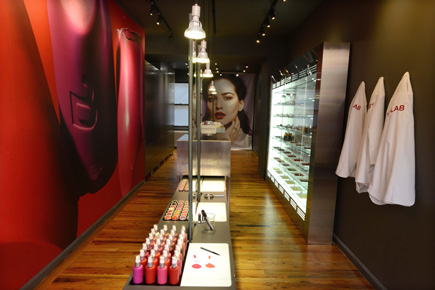 Skinny Jeans. Army Brat. It List. These are the gutsy names of new eye shadow colors from some of the world's biggest cosmetics brands. But as much as big companies have ratcheted up the attitude with their makeup branding, their attempt to connect with consumers' sense of self will have to compete with the emerging—and fastest-growing trend in beauty: hyper-personalization.
In 2015 we will see a shift from "this color looks good on me" to "this color was made for me," from "Is this moisturizer the best for my skin type?" to "This moisturizer is perfectly formulated for me." In every corner of beauty care—from makeup to skincare to fragrance at home and in the spa—we'll have an increasing opportunity to control and customize our beautifying and self-care experience.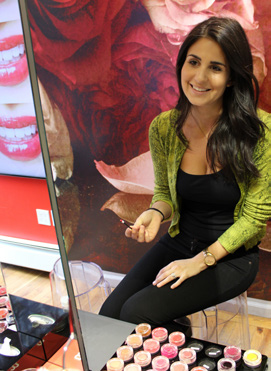 And genetic analysis and counseling to determine a patient's genetic predisposition, along with personalized aesthetic and wellness programs, at cutting-edge spas like SHA Wellness Clinic in Alicante, Spain take hyper-personalization to a new level. The result may very well be empowering: "It's finally training our girls to understand the definition of beautiful should be in their control—not the corporation's," says young entrepreneur Grace Choi, creator of Mink, a personal 3D makeup printer that prints a lipstick or eye shadow color of your choice using cosmetic-grade ink.1
FUELING THE TREND
Co-creators, Not Just Consumers
For a while now, the online world has offered us infinite choices as consumers, but our ability to click options and features is increasingly turning us into product co-developers. According to a Bain & Co. survey of 1,000 online shoppers, more than a quarter of these shoppers, 25-30 percent are seeking-out online customization options.2, 3
The Next Generation
They are called Generation Z—or, as one marketing firm has dubbed them, Generation Edge—and in 2015 the first of them (born in 1995) enter their twenties. This generation prides themselves on being individualistic, rejecting the notion that one size fits all. Females start wearing makeup young, but they use it to uniquely transform themselves—
over and over again. And they are also utterly comfortable with using technology to achieve these ever-changing looks. Not only do they know what they want, but they want to create it themselves.
Our Changing Complexion
As ethnic populations are on the rise, the multicultural beauty market is the fastest growing sector of the overall industry. Meanwhile, mainstream companies have expanded their reach into ethnic communities by offering a wider range of products. But what about all the people who don't fit into a single ethnic category? We are becoming a much more blended population, with the 2010 U.S. Census revealing that our multiplerace population is growing faster than single-race populations. All the variations in skin color, and the need for complementary shades and skin care, will fuel an even greater desire for customization. 4, 5
Color Me Whatever I Want, Please
The huge success of Canadian company Bite Beauty's Bite Lip Lab, in New York City's Soho, signals an emerging trend in hyper-personalized cosmetics. Bite has proven that a bespoke cosmetics experience can be brought to the streets for an affordable price. Here, lines form around the block for customized lipcolor blending sessions with lab coat-wearing "Lip Lab Artists." The process is presented as a collaboration: Customers talk about what colors they're looking for, pick their ideal combination, choose a scent and finish, and then observe as it comes together—all for a starting price of just under $40. Upon leaving, visitors feel like they've created something of their own.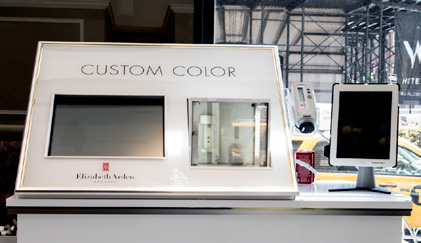 Smart Shades—Tech Helps
Meanwhile, Sephora—and other brands, like Elizabeth Arden's Red Door—are combining the in-store experience with computer technology to get just the right personalized hue. For its Color IQ service, Sephora joined forces with X-Rite (the same scanning process used by Home Depot to get precise paint shades), and programmed a computer to pick one of 112 different colors based on a customer's skin tone. As noted in Forbes, the final choice is smartly based on photos taken in three different spots. Once a customer's Color IQ number has been determined, the personalization process continues online with choices for finish, preferred brand, etc.7
And the growing desire for a more personalized experience may have given the beauty industry the perfect motivation to find the best use for Google Glass. At Yves Saint Laurent's makeup counters, makeup artists have begun to wear the device to shoot video while they apply their clients' makeup, creating a just-for-you how-to film. With so many people now heading to YouTube to learn the ins and outs of makeup application, this is the next step in custom coaching. (Google Glass is also used by some hairstylists to show their clients how they can re-create that salon look at home.)8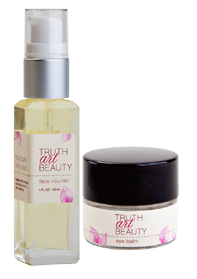 It's MY Skin I'm In
Since we all have unique skin care needs, it's no surprise that the customization trend has come to skin care in a major way. And we'll see even more of it in 2015.
For now, much of the personalized product is crafted with the help of online questionnaires. For example, Singapore company Skin Inc. (motto: "It's time for skincare to get personal") determines "skin identity" by asking clients to take a few minutes online—or in person, at one of their retail spaces—to answer some simple questions about their skin. After an analysis of the answers, a highly concentrated "Daily Dose" serum is formulated just for you. "Customizing your own serum allows you to give your skin all that it
needs in one step," says Skin Care Global founder, Sabrina Tan.9
There's also the "you pick it, we'll make it for you" approach, which gives even more control to the customer. Company TruthArtBeauty asks visitors to their website to choose the natural ingredients best suited to their needs. They then mix the ingredients to create your own customized blend. "… by enabling our customers to select their own ingredients and build their own blends," says founders Emily and Caron, "we are empowering them to learn exactly what's going onto their skin, and into their bodies."10
The Insta Private Consult
But what if someone doesn't feel ready to pick her/his own remedies and wants professional personalized skin coaching now? Skin Authority recently launched their Skin Coach On Demand program. Log onto their website and chat instantly with one of their skin experts about your specific skin concerns. Based on your information, they will make recommendations just for you.11
Meanwhile, Clinique's recently opened pop-up skin lab in London not only addresses the growing need to provide quick, pro analysis when it comes to personal skincare, but it also caters to the idea that we don't just want custom advice; we want a unique experience. According to an article in Cosmetics Design-Europe, visitors learn about their skin via interactive pods, which prompt questions about skin and lifestyle. On-site skin coaches also offer personalized skin consultations. When guests leave, it's with a complimentary custom-fit moisturizer.12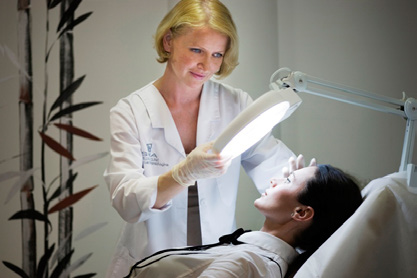 Personalization Extreme—The Rise of DNA Testing
Apparently, we are increasingly willing to even give our blood for more personalized skin care products. In a study conducted by market research company Canadean13, 45 percent of U.K. adults were interested in skin care created in a laboratory and developed for their individual needs. Of those, 54 percent said they would eagerly provide blood, skin, or hair samples to be tested in order to develop tailor-made products. According to Canadean analyst Veronika Zhupanova, "Over 22 percent of skincare consumption by volume globally is driven by individualism, and with the development of new technologies, manufacturers have opportunities to take it to a whole new level."14
And SHA, a pioneering wellness clinic located in Spain, does just that by combining natural therapies with the latest advances in Western medicine, including an analysis of the genetic load that predisposes patients to certain illnesses and conditions, such as the need for specific nutrients that may impact health and beauty.
SHA Aesthetic Dr. Larissa Perezhogina oversees a personalized aesthetic program for each patient that measures skin aging, skin hydration, biological skin age (elasticity), skin pigmentation and redness and structural aging. However, experts at SHA note that while it is relevant to convey the importance of genetic predisposition, it is also important to avoid a determinist perception of genetics and ignore the benefits of a healthy and stable lifestyle.
U.K. company Geneu also offers DMA testing with its U+ program, which, according to an article on Yahoo. com, analyzes customers' DNA with medical-grade technology so skincare products can be created just for them. Ninety-nine percent of our DNA sequences are actually identical, but it's that one unique percent that can make us respond to chemicals differently. At Geneu, founded by scientist Chris Toumazou, a microchip can analyze clients' DNA test swab within minutes, revealing data about that essential one
percent. Armed with this information, Geneu then generates customized skincare serums.15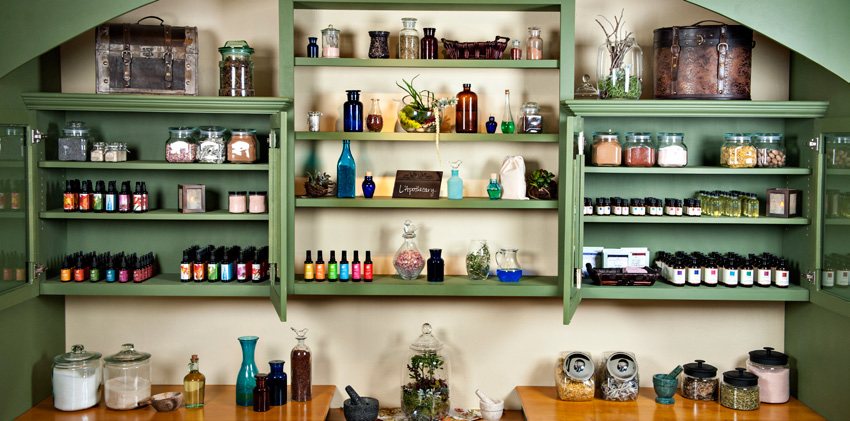 Testing Before You Arrive
Sitting down with a wellness counselor and discussing a personal health plan—for internal health and outer beauty—is not new to the spa and wellness world. But guests sending bodily fluid samples beforehand for analysis? This is a much newer concept and a growing trend. At Vedura Golf & Spa Resort in Sicily, the spa's Vita Health integrated service collects a questionnaire and samples of blood, urine, and saliva from guests before they reach the resort so the spa can "determine any key hormone, nutrient and health risk factors…" According to Vedura, "blood samples highlight pre-disposing factors an food sensitivities, urine highlights hormone deficiencies while saliva checks adrenal stress levels." More diagnostic tests are given to guests when they arrive, described by Verdura as "non-invasive, scientific," and "carefully selected for you by the doctor." Next, Vita Health provides customized treatments they say, "correct any imbalances found."16
A Spa Blend of Your Own
As we increasingly become "collaborators" in the creation of the products we use, more and more spas are providing guests with the option of making bespoke blends of scrubs, lotions, and aromatherapy treatments. For example, at The Spa At L'Auberge, situated in the red-rock splendor of Sedona, Arizona, visitors to the newly opened on-site L'Apothecary create their own pampering mixes infused with local herbs, flowers, and botanicals, including rosemary, juniper, and Sedona pinion.
At Aulani – A Disney Resort & Spa in Ko Olina, Hawaii, family pampering is what drives their spa menu and services. Not only do adults have the option to blend their own scrubs and masks, but teens get theirvery own DIY mixology bar—for hand-crafted body polishes and faces masks—in the resort's "Painted Sky" teen retreat. To keep up with this custom-blend trend some spas are even employing the expertise of Salt Lake City's Paul Heslop and his company, Salt of the Earth, which provides spas with the choice of over 50 signature scents and natural ingredients—including pure sea salt extracted from The Great Salt Lake— so they can set up their spa's very own blend bar.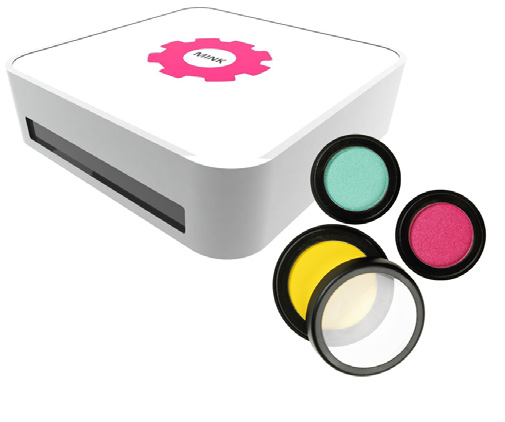 THE FUTURE
Free to Be You & Me (With 3D)
Undoubtedly, our one-click-away lifestyles have given us so much more control when it comes to how we take care of and pamper ourselves. We are not just consumers, we are collaborators; we may like the pre-made products offered to us, but we might just feel more connected to the ones we help make ourselves. And we predict that this trend will not be just a passing fancy. It has the potential to disrupt the beauty industry and inspire skin care, make up and beauty product companies to rethink…well….everything.
In 2015 we'll see how the beauty and spa industry work even harder to respond to this shift. As we see with Grace Choi, the trailblazer behind the Mink 3D personal makeup printer, the next phase might very likely emphasize young entrepreneurs bringing even more cutting-edge technology right into our homes and spas. 3D-printed bath salts next? Could be.
SOURCES
Forbes, "A Harvard Woman Is Blowing Up The $55 Billion Beauty Industry With 3D Printed Makeup," 2014.
Los Angeles Times, "Generation Z (or is that Edge?) Shows a Fluid Sense of Style," 2014.
Skin Inc., "Ethnic Beauty Marketers Breaking Boundaries," 2014
Los Angeles Times, "Generation Z…., " 2014.
The New York Times, "Cosmetic Counters Ramp Up Personalized Service to Keep Up," 2014.
http://www.cosmeticsdesign-europe.com/Business-Financial/ Clinique-opens-first-pop-up-skin-lab.
Canadian News, "Skin Care Made in the Lab Just for You: The Future of Personalization," 2014.
Mainstreet.com, "This Sicilian Spa Asks for a Blood Test, " 2014.
TOP 10 SPA & WELLNESS TRENDS FOR 2015
MORE SPA & WELLNESS TRENDS