Industrial Revolution: Blue Collar Wellness
---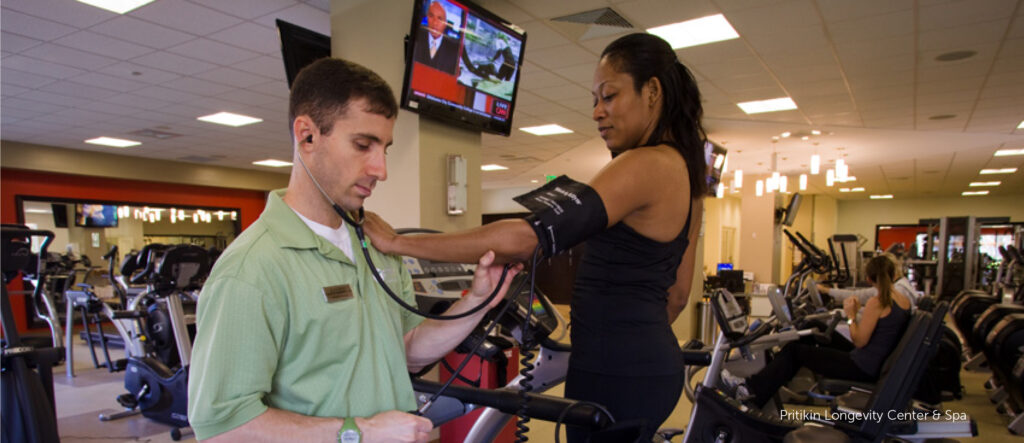 Conduct an online search for the words corporate, employee or workplace wellness, and you'll be rewarded with millions of results. Due to skyrocketing global health care costs, aging populations and record levels of preventable disease, programs promising cost-savings, less absenteeism and a more productive workforce are big business.
According to a survey conducted by the Kaiser Family Foundation and Health Research & Educational Trust, 98 percent of large employers with 200+ workers and 73 percent of smaller firms offer at least one wellness program. Seventy four percent of employers offering health benefits have programs that include weight loss, gym membership discounts or on-site exercise facilities, biometric screening, smoking cessation, personal health coaching, classes in nutrition or healthy living, etc. And 36 percent of large firms offering both health benefits and a wellness program offer a financial incentive or reward to participate, such as premium contributions, smaller deductibles, gift cards or cash. (Just 18 percent of smaller firms offer incentives.)
But despite these impressive numbers, most wellness programs focus on a few activities –measurement and screenings, an occasional lecture and gym discounts. And there is a significant disconnect between management and white collar employees, who often have more opportunity to take advantage of wellness offerings, and workers who do not– typically blue-collar workers around the world who engage in back-breaking work on assembly lines and in construction or transportation. The media pays a great deal of attention to trend-setting, high-profile companies like Microsoft, Apple and Google that offer employees a myriad of wellness offerings–think cafeterias stocked with organic food, salad bars with ingredients color-coded for nutritional value indoor climbing walls and mediation classes. But these companies are the exception. What about the seamstress in Bangladesh working 18-hour days? The express deliveryman in Toledo lifting countless packages in freezing weather? The baggage worker at Toronto Pearson International Airport loading, and then unloading, bag after bag after bag…or subsidized health insurance for contract and part-time workers, who often have blue-collar jobs, increases the problem. It can be challenging to reach those who work outside of traditional office settings and requires creativity to successfully deliver programs to workers in manufacturing plants or warehouses, truck drivers, laborers, etc., Plus many people need guidance on health basics like staying hydrated, taking breaks from a fixed position or using the correct physical form when lifting heavy objects.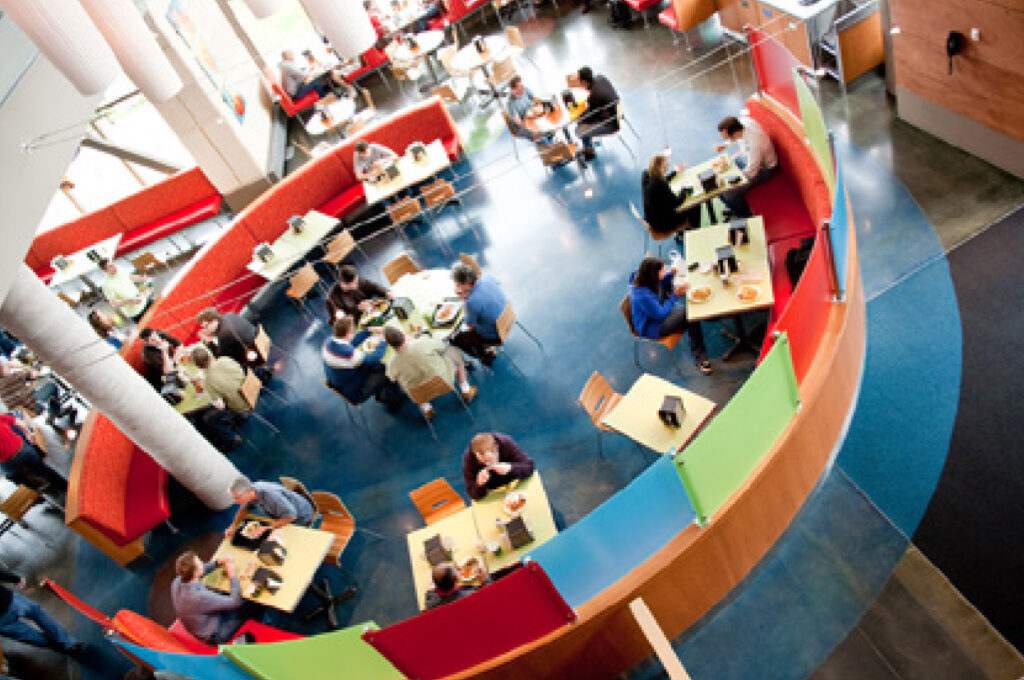 There are companies that demonstrate what is possible. Los Angeles-based American Apparel, North America's largest sewing facility, has received favorable attention for its commitment to a "sweatshop-free" worksite and sustainable and ethical manufacturing. The sometimes controversial manufacturing company, which was founded in 1989, provides all employees and their families with subsidized, affordable heath care insurance, an onsite medical clinic, subsidized healthy food and fitness options and –to the delight of the press–free therapeutic massage. Good PR? Yes, but these offerings illustrate the chasm between what a garment worker at American Apparel experiences compared to one in a developing country like Sri Lanka–or even at many factories in the U.S.
Fortunately there are a growing number of companies that give blue-collar workers access to healthy activities. For example, Bama Cos. Inc., a producer of bakery products for the food service industry based in Tulsa, OK, offers a wellness program that includes three fitness centers and more than 40 fitness programs, and New York's Jet Blue Airlines makes a range of activities available to employees, such as smoking-cessation programs and completing an Ironman race.
While today these examples of blue-collar wellness programs are the exception rather than the rule, in the coming years, we predict that wellness programs in industrial and service settings will gradually become more commonplace and more workers around the globe will be able to take advantage of wellness offerings that can ultimately save their employers money and help them live healthier lives.
Perhaps one day we will even see a construction crew taking a break to perform a few 'downward dogs"–now that would be a industrial wellness revolution.
FUELING THE TREND
A Global Obesity Epidemic
According to the World Health Organization (WHO) worldwide obesity, defined as people who have a BMI greater than or equal to 30, has nearly doubled since 1980, and in 2008 more than 1.4 billion adults, 20 and older, were overweight with a BMI greater or equal to 20 (meaning 35 percent of adults were overweight). Obesity and diabetes, which are largely preventable, are leading risks for global deaths. WHO also reports that 44 percent of the diabetes burden, 23 percent of the ischaemic heart disease and between seven and 41 percent of certain cancers are attributable to these conditions.
Governments, business and insurance providers are paying attention to the human and financial consequences of these jaw-dropping statistics and adopting policies and programs that are designed to reduce health care costs, decrease absenteeism due to disease or illness and increase productivity. WHO also notes that making a healthier choice of foods and regular physical activity the easiest choice can prevent obesity and recommends "… sustained political commitment and the collaboration of many public and private stakeholders."
Rising Cost of Health Care
The world's aging population, which is expected to more than triple again over the next half-century is placing a huge burden on the health care system in many markets. The increase in chronic diseases – heart disease, stroke, cancer, chronic respiratory diseases, diabetes, and mental illness, among others – which represent 63 percent of all deaths can also be attributed to the aging population, more sedentary lifestyles, diet changes, and rising obesity levels, as well as improved diagnostics.
Increasing Support from Governments
Countries like Canada, Germany and the UK have offered subsidized health care insurance programs for many years, and more countries are recognizing the need for government to level the health care playing field and provide more universal coverage options. Some recent legislation, like the U.S. Affordable Care Act (ACA), also increases support for workplace wellness programs, such as those that reimburse for the cost of membership in a fitness center; provide a reward to employees for attending a monthly, no-cost health education seminar; or provide a reward to employees who complete a health risk assessment without requiring them to take further action. Changes in the ACA increase the maximum permissible reward under a health-contingent wellness program from 20 percent to 30 percent of the cost of health coverage, and that further increases the maximum reward to as much as 50 percent for programs designed to prevent or reduce tobacco use.
Labor Unions
Having experienced stagnant or decreasing health care benefits, labor unions see wellness offerings as an opportunity for their membership. The AFI-CIO website notes that each person's health status and risk factors are unique, and "identifying potential problems and charting a course to good health require adequate risk assessment and screening to make appropriate preventive treatments…possible."
Recognition of the Role of Stress and Importance of Mental Health
One of the largest and best studies tracked 70,000 people over a 10-year period and found that moderate stress increases the risk of death by 40 percent and highly symptomatic stress increased it by more that 90 percent. Deaths were largely due to heart disease, cancer, accidents and injuries. Wellness experts and health care administrators increasingly understand the role stress plays in illness and add programs like meditation to the wellness mix.
New Generation of Millennials Expect Health Options
By some estimates, nearly 80 million Millennials (young adults born between the 1980s to early 2000s) make up today's global workforce. More than other generations in the workforce, this demographic is the most likely to want employers to play an active role in supporting their overall health and wellbeing. The findings are based on data from the 2014 Consumer Health Mindset report, a joint survey of more than 2,700 U.S. employees and their dependents conducted by consultancy Aon Hewitt, the National Business Group on Health and The Futures Company, a research firm.
More than half (52 percent) of Millennials said "living or working in a healthy environment" is influential to their personal health, compared with 42 percent of respondents from Generation X and 35 percent of Baby Boomers.
Millennials also said they are more open to having their direct manager play an active role in encouraging them to get and stay healthy (53 percent), compared with 47 percent of Generation X respondents and 41 percent of Baby Boomers.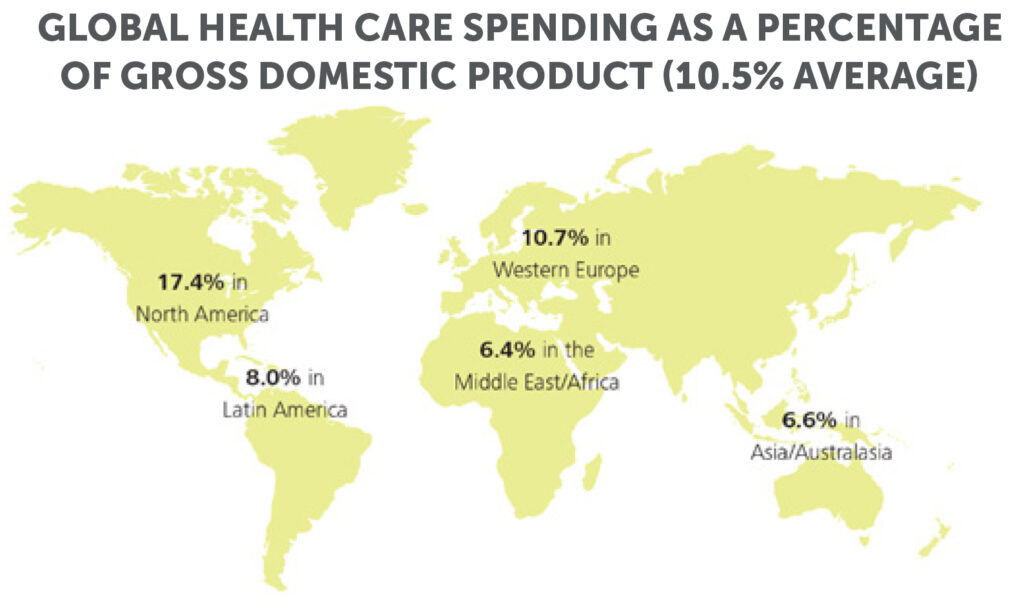 THE TREND
Experts like Brenda Sillas, senior consulting specialist, human capital practice, with the Willis Group, predict that there will be a worksite wellness boom in the next five years but she acknowledges there are special challenges in industrial settings. "Forward thinking companies like Google and Facebook were among the first to recognize the benefits of creating a wellness environment but most companies have been focused on health assessments, biometric screening and carrot-stick approaches to weight loss or smoking cessation. That is changing," said Sillas. "We are seeing a new understanding of the role wellness programs can play in maintaining a high-performing workforce–including those that employ workers in construction, manufacturing or transportation settings."
Sillas noted that wellness specialist is a growing job category, and many companies are recruiting full-time wellness coordinators, who develop and oversee wellness and life enrichment programs and guidelines for best wellness practices, along with other wellness-focused initiatives.
She also agreed that Millennials who are entering the workforce expect more health benefits and a wellness environment. "They value wellbeing and when they are making job decisions, they will look at the company's commitment to supporting a healthy workplace."
ASPECTS OF THE TREND
The Power of Research
Authoritative, scientific research can provide a strong argument for incorporating wellness programs in the workplace. WellnessEvidence.com, which was developed by the Global Wellness Institute, presents thousands of studies evaluating the benefits of approaches like exercise, stress management, acupuncture, meditation or yoga on pain and illness –making it easy to search the most relevant, authoritative sources of evidence-based medicine and providing corporate wellness professionals with the hard science and best practices for core wellness-related approaches and disciplines.
And there is ample research showing that more companies are adopting wellness programs, with positive results–research that provides examples of companies considering adding or expanding a wellness program. A 2013 employer survey found that the amount corporate employers planned to spend in per-employee wellness-based initiatives would grow to an average of $521 per employee, double from 2009. The report defines wellness programs as, "…condition-management services (e.g., managing insulin treatments), lifestyle-management services (e.g., weight loss advice), health-risk management services (e.g., on-site flu shots), and environmental enhancements (e.g., bike racks, walking paths).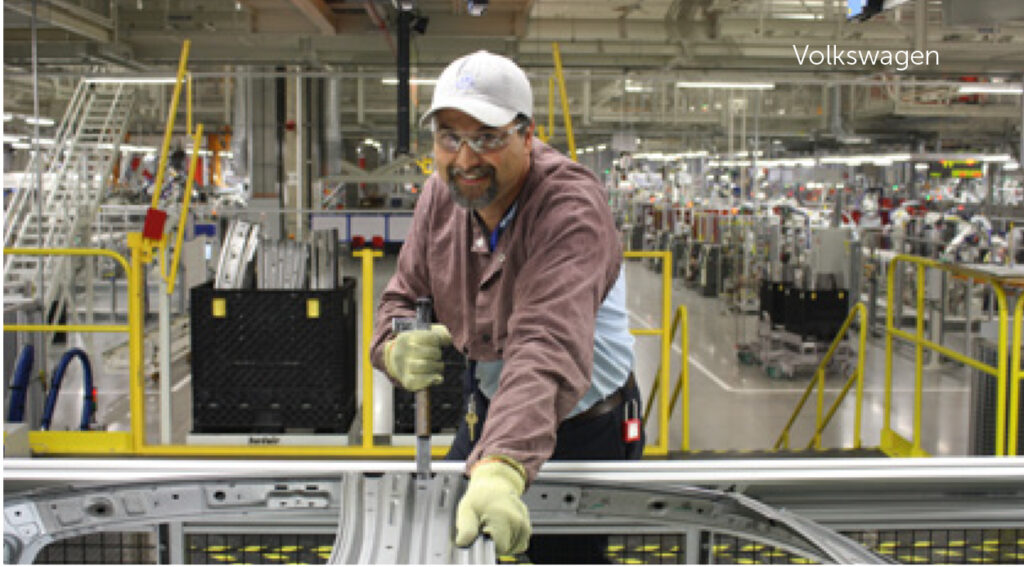 A study of Xerox Corporation employees conducted by the University of Michigan found that those with high health risks tended to have the highest workers' compensation costs. And a National Council of Compensation Insurance (NCCI) project, "Indemnity Benefit Duration and Obesity," found that lost-time duration of obese claimants is a multiple of non-obese claimants. According to their findings obese claimants were twice as likely to file a claim and had an indemnity duration that averaged about 13 times higher.
Perhaps most telling for this trend report are findings from a 2011 study of workers' health across occupation groups conducted by the research group Gallup and wellness company Healthways. The survey found that blue-collar workers had more health concerns than other groups, such as teachers or professionals: Notably, 37 percent of transportation workers and 30.7 percent of manufacturing and production employees were obese, and smoking was prevalent for over one-third of those working in mining and construction. The Gallup report also points out that medical costs in 2008 for obese individuals were $1,429 per year higher than for those of normal weight, according to the CDC. Poor health outcomes are also well documented for smokers.
And a study by researchers at Harvard University found that workers in blue-collar jobs are 40 per cent more likely to suffer and die from a heart attack or stroke than others.
First Movers Innovate and Inspire
As mentioned above, U.S. companies like American Apparel, JetBlue and Bama Company, Inc. have received favorable attention for their leadership in bringing worksite wellness programs to garment, transportation and food service workers. These are just three examples of the growing number of companies that are creating forward-thinking worksite wellness programs.
German auto manufacturer Volkswagen added an innovative fitness program for production workers in its plant in Chattanooga, TN. According to the Associated Press, fitness trainers lead new employees through two-hour daily workout sessions led by fitness trainers that are "… individually tailored to their future production jobs that include the paint shop, body shop and assembly…with a goal of (forging) an 'industrial athlete' who can lift, grip, bend and push without flagging.
There isn't a weight threshold to keep a job but some workers report that they lost 30 pounds in three weeks of workouts.
The Volkswagen program, which is designed to help employees prevent injury, is especially innovative, given that the U.S. Bureau of Labor Statistics reports that musculoskeletal disorders accounted for 33 percent of reported injury and illness compensation claims in 2013. Data from the California Workers' Compensation Institute (CWCI) shows that back injuries were also the highest injury in California between 2001 and 2011 making up 26.3 percent of workers' compensation payments, and that 44 percent of back-related claims resulted in lost work time. CWCI noted that workers in manufacturing, construction, agriculture and health care industries made the most claims.
In 2014, Walmart, through the Walmart Foundation, put its toe in the global wellness water by announcing a joint project with BSR Business for Social Responsibility) a global nonprofit organization that works with a network of member companies to build a just and sustainable world. The three-year Women in Factories China, will train more than 26,000 women factory workers in life, and leadership skills—including health and wellness. While each female employee will receive just 15 hours of training, the program is a step towards improving wellness for factory workers around the world. According to the BSI press release, the initiative is part of a worldwide Walmart program to empower 60,000 women working in 150 factories in Bangladesh, China, El Salvador, Honduras, and India.
PPG Industries, the mega-manufacturer of paint, glass, coatings and specialty products, employees 42,000 workers worldwide at 150 locations. In 2010 the company launched a "Creating a Culture of Health Initiative," which focused on providing education and guidance on topics such as weight loss, exercise and relaxing to encourage healthy living and reduce costs and production losses due to health problems. In 2013 PPG decreased its illness and injury rates by 12 percent, exceeding the 2013, goal by seven percent, and had implemented the program at 75 percent of manufacturing sites. The company aims to have full implementation by 2020.

The Role of Spa & Wellness
Spas and health resorts are known for wellness, and an increasing number market services as "executive or corporate wellness programs," often including pre-and post-health screening, education and training plus follow up to help participants stay on track.
Florida-based Pritikin Longevity Center & Spa's renowned corporate-wellness programs are custom-designed, ranging from three days to two weeks and include executive physicals and consultations with board-certified physicians; workshops on nutrition, stress management, and heart health; fitness training and healthy, high-energy meals and snacks. One success story: 21 pilots who were sent to Pritikin because they were grounded for heart disease, diabetes, or hypertension. Three months later, 18 were flying again.
Sparkling Hill (British Columbia) offers innovative corporate wellness programs, with special functional fitness options like a Healthy Backs Workshops. Its Clinic at KurSpa provides a comprehensive integrative medicine program, including Naturopathic services and treatments.
Award-winning Hilton Head Health's (South Carolina) LIVE Well, a week-long individualized healthy living program, and LOSE Well, a four-week intensive weight loss program is also popular with corporations looking to jump start the health of executives and select employees. Both aim to equip participants with the knowledge and tools, along with the support and practice, to make sustainable lifestyle changes.
In fact, nearly every well-known destination spa– Rancho La Puerta, Baja, California, Gwinganna Health Retreat, Australia, Canyon Ranch, Cal-A-Vie Health Spa and Golden Door in the U.S., SHA Wellness Clinic, Spain, and Chiva-Som Health Retreat, Thailand, offer some type of executive wellness program–but it is not feasible for a company to extend this benefit to 10,000+ assembly line workers. More resort spas (Fox Hills, UK, Scotsman Hotel & Spa, Scotland and Banyan Tree Private Collection in Asia, to name a few, also offer packages and memberships for businesses. Those who attend and experience positive results are more likely to be receptive to company-wide programs for weight-loss, fitness, stress management, etc.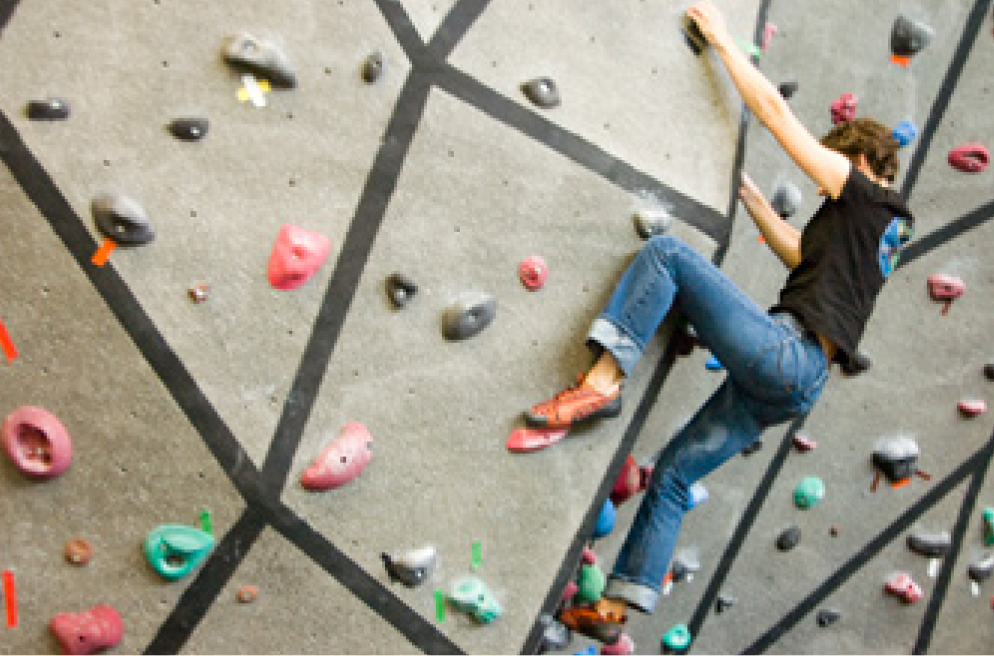 Numerous day spas and wellness facilities also make a wide range of services available to businesses: Massage Envy offers group membership discounts. The Wellness Spa's (Wisconsin) Corporate Living Wellness Program, provides on-site massage, Tai Chi for wellness breaks, and activity and lecture sessions to help employees take charge of their own health and wellness. Nuffield Health Services in the UK helps companies create custom fitness solutions, from integrated wellbeing facilities to gyms to massage rooms.
Spa and wellness gift cards, such as those offered by Spafinder Wellness 365, are also used as rewards and incentives to motivate program participants and help them stay on track.
While it is encouraging that an increasing number of spa and wellness facilities are offering services to businesses, at this point the offerings are piecemeal, and the benefits of "spa" programs are often not always understood by wellness program administrators and management.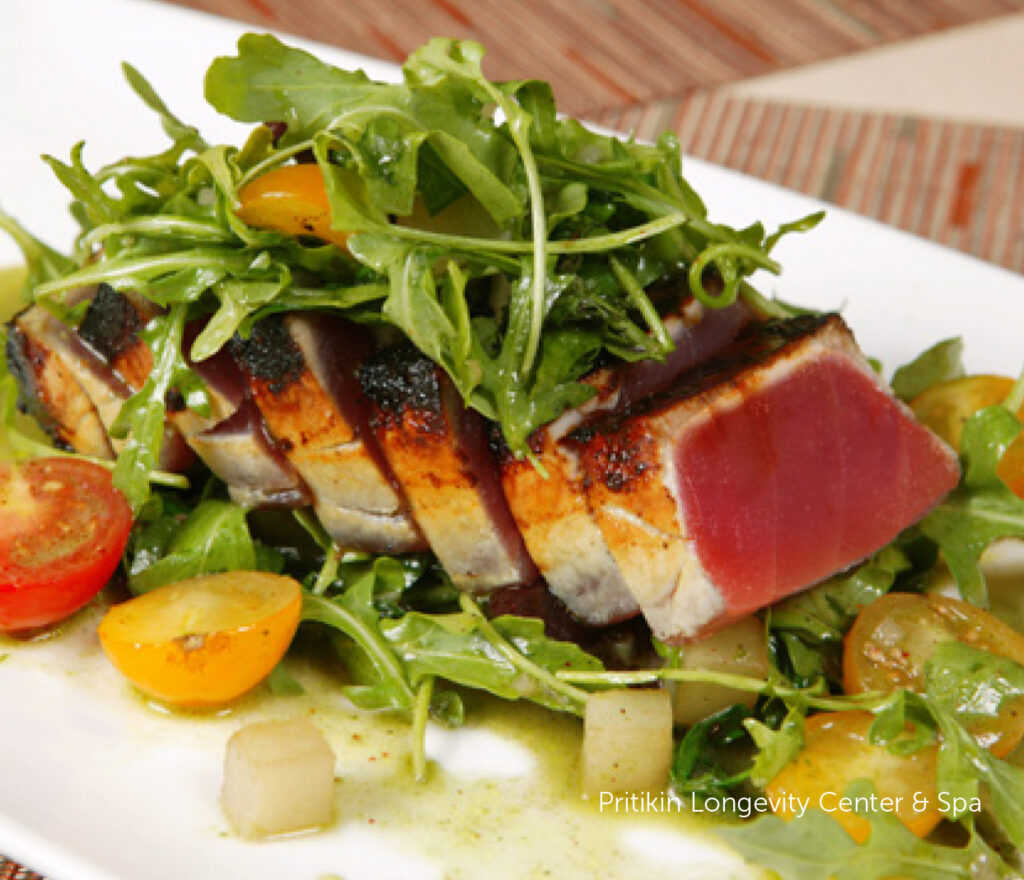 Choice Leads to Engagement
Companies like Spafinder Wellness, author of this report, and MINDBODY™, provide employers with a network of fitness and wellness providers, giving wellness program administrators the opportunity to offer employees a choice of fitness activities, from yoga to Pilates to marital arts. A survey of North American workers, conducted by Spafinder found that if businesses want to get workers engaged with, and stick to, new, healthy behaviors, they need to provide them with access to a broader range of fitness/wellness activities that go beyond a traditional gym membership. Approximately nine in 10 employees who tried a new fitness/wellness activity reported they felt inspired to continue it on a consistent basis (86 percent).
Incentive + Rewards = Results
Spas and wellness providers have an exceptional opportunity to provide incentives that can only be used for healthy activities, Gift cards offered by Corporate Wellness 365 (a Spafinder Wellness, Inc. company), can be used by employees at over 20,000 locations for the spa or fitness activity they choose.
An article in The Wall Street Journal reports that, according to a study conducted by the Fidelity Investments and National Business Group for Health, nearly 90 percent of companies offer employees incentives or rewards for getting healthier, up from 57 percent in 2009. The article outlined various reward categories, such as rewards that require an action or incentives for progress (weight loss or quitting smoking). Typically rewards are in the form of cash, a reduction in the participant's health insurance premium or co-pay and gift cards or vouchers, and the Lockton Benefits Group notes that an incentive of $100 or more motivates 75 percent of employees to participate.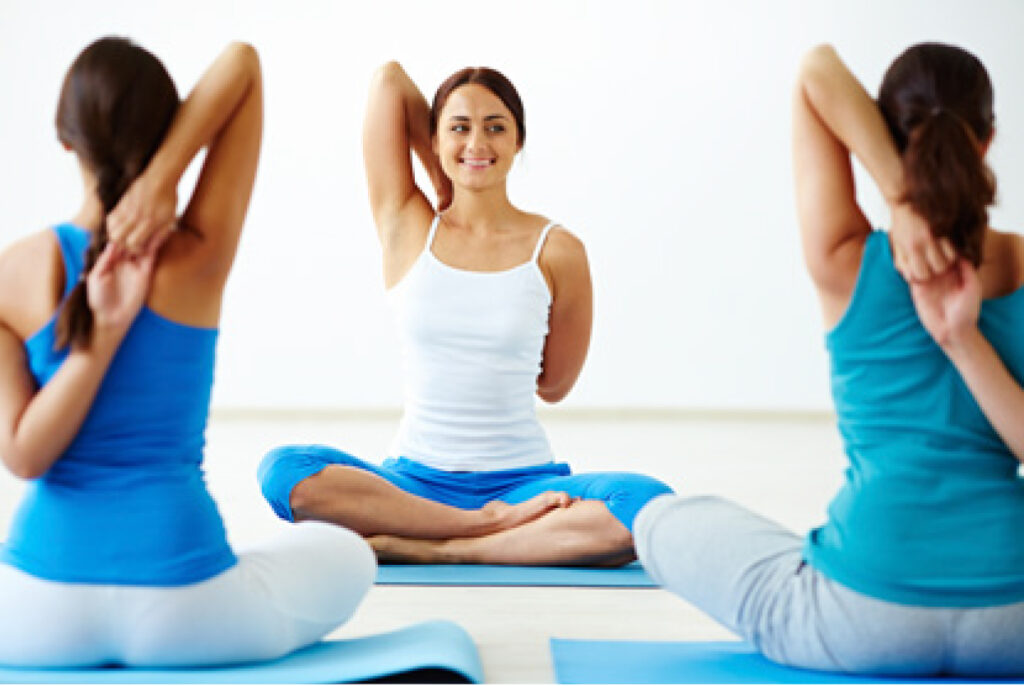 The Future
We could write a book on just the research that has been devoted to the pros and cons of corporate, employee and worksite wellness programs, but one thing is clear: these programs are here to stay and have become a fixture in worksites around the world. However, it is also obvious that currently the most innovative programs are available to employees who have highly desirable skills or are in white collar or management positions. Offerings are limited for many blue-collar workers, especially those that work off site or are in countries with emerging economies. There are notable exceptions like Volkswagen, and we hope to see every auto manufacturer offering new employees fitness programs to help them stay injury-free and more productive in the future.
We forecast that in years ahead more employers in industrial, construction, transportation, manufacturing, etc. sectors will understand that they may have the most to gain from programs that truly engage their employees in a healthier lifestyle–and that technology advancements will help more of these workers participate in programs. There will also be more research devoted to the unique challenges in helping these employees (lack of education, resistance to wellness habits) and the disconnect between programs and benefits offered to employees who work in office and creative environments and those on the factory floor.
Massage or yoga breaks at a dress factory in China? A smart phone app to remind a concrete worker in Las Vegas it is time to take a break and stretch? Employees at an automaker in Mexico rewarded for every five pounds they lose? It won't happen overnight but don't be surprised if you see these innovations and more in the next five years. A lot has happened since 2009 and there is more good wellness news on the way.
SOURCES
Kaiser Family Foundation and Health Research & Educational Trust, "Employee Health Benefits Survey," September 2014.
Greatlist,"WhyAreGoogleEmployeesSoDamnHappy?"May2013. Los Angeles Chamber of Commerce, 2014.
Los Angeles Chamber of Commerce, 2014.
Tulsa World, "Getting fit: Company wellness programs run the gamut programs encourage healthy habits," October 2014.
The Autralian.com, "Stretching the Limits of Worker Wellness," October 2014.
World Health Organization, "Obesity and Overweight Fact Sheet," updated August 2014.
Ibid.
Russ TC, et al, BMJ, July 2012.
2014 Consumer Health Mindset report, a joint survey of more than 2,700 U.S. employees and their dependents conducted by consultancy Aon Hewitt, the National Business Group on Health and The Futures Company.
Survey by Fidelity Investments® and the National Business Group on Health (Business Group), 2013.
Ibid.
Lockton Companies, "Wellness Programs: The Positive Impact on Wellness Compensation." October 2013.
Gallup-Healthways Well-Being Index, conducted January 2-September 10, 2012.
USA Today, "Blue-collar workers top charts for worst employee health," August 2012.
International Business Times, "Blue-Collar Jobs Can Be Hard on Health: Study," August 2014.
Associated Press, "Volkswagen trains 'industrial athlete' for new U.S. plant," June 2010.
Ibid.
Bureau of Labor Statistics, "Nonfatal Occupational Injuries and Illnesses Requiring Days Away From Work, 2013." December 2014.
Workforce, "Back Injuries Account for 26 Percent of Workers' Comp Payments in California," February 2012.
PPG Industries, "2013 Corporate Sustainability Report, " 2014.
Spafinder Wellness, Inc. Consumer Insights Survey, June 2014.
Wall Street Journal, "Your Company Wants to Make You Healthy," April 2013.
TOP 10 SPA & WELLNESS TRENDS FOR 2015
MORE SPA & WELLNESS TRENDS