2016 Spa Trends Report: The Benefits of Temazcal
---
Many return home from luxury spa treatments describing themselves as revitalized or reinvigorated, but for those who experience the ancient Mexican practice of Temazcal another word often comes to mind: reborn. Dating back to Mayan and Aztec cultures, Temazcal roughly translates to "house of steam," yet these simple adobe huts are far more than just primitive saunas. Temazcal is as much a ritual as it is a treatment, with a trained healer (or "Temazcalera") guiding guests through a process that seeks to cleanse their bodies, minds and spirits.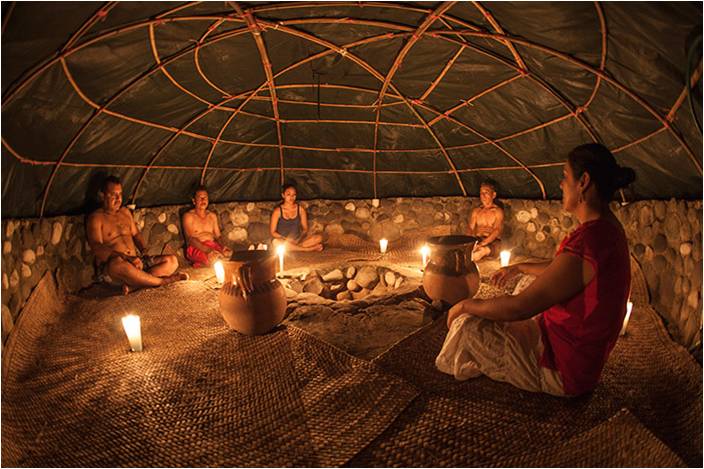 Methods and techniques are passed down from generation to generation like a family recipe, ensuring that each Temazcal session is a unique experience, but most share the same basic components: A wood fire near or adjacent to the Temazcal heats volcanic stones, which are then placed in the dome's center. The Temazcal soon rises to a sweltering heat, much like a sauna, and water poured upon the stones fills the dome with steam. As the pores open and circulation improves, the Temazcalera leads a small group of two or three participants through a ritual aimed to connect them with powerful forces of the physical and spiritual world. Ancient prayers and chants are recited, while incense, aromatic herbs like wormwood and epazote, or even the Mesoamerican tree resin copal, are added to the hot stones. The process typically lasts anywhere from 30 minutes to two hours, but participants claim to lose track of time as they slip into a harmonious, meditative state. Modern Temazcal sessions are often interspersed with cool down periods with water or herbal tea, while more traditional sessions might choose not to interrupt the process. At the ritual's end, the guide ushers the guests out of the intimate Temazcal and into the refreshing waters of a bath, river, or ocean, from which they emerge purified, cleansed, healed.
It is a testament to both Temazcal's restorative properties and cultural significance that it has survived the rise and fall of several empires, including a failed ban by the invading Spaniards who decried it as pagan. Today, Temazcal is experiencing a surge in popularity, riding a wave of global interest in native, authentic wellness offerings. Many are discovering that the Mayan and Aztec people have much to teach us about wellness, with Temazcal only one example of Mexico's vibrant and diverse culture. Temazcal sessions are offered throughout the country, from local villages to high-end resorts, and wellness-inclined travelers can weave Temazcal into their itinerary just as it's been woven into the lives of indigenous people for centuries.
FUELING THE TREND
A Reverence for Local Traditions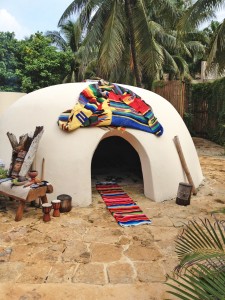 The resurgence of Temazcal can be linked to the growing demand for authenticity amongst worldly wellness seekers. According to the 2015 State of Wellness Travel Report by Spafinder Wellness, travel agents list a desire amongst travelers to be immersed in local, indigenous culture as the number one luxury travel trend worldwide. While steam rooms and thermal bathing exist in many societies—Finnish sauna, Russian banya, Native American sweat lodges, Turkish hammam, Japanese onsen, etc.—each offers a distinct window into a rich cultural tradition, and Temazcal is no different, with its roots deep in pre-Colombian civilizations and beliefs.
Pedro Lara, general manager of the Viceroy Riviera Maya, says, "Guests today are increasingly interested in all aspects of the Maya culture. They are eager to try new experiences that highlight ancient values, authentic cuisine, and indigenous wellness treatments, so we are continually seeking ways to enrich their stay with cultural opportunities."
For wellness travelers, Temazcal is, in effect, both old and new, a cleansing practice they may have never encountered before that is also steeped in thousands of years of history.
Spiritual Health Valued alongside Physical Health
For many, a lifestyle of wellness must do more than care for the body; it must also nurture the spirit. From boardrooms to schoolrooms, mindfulness and meditative practices are gaining widespread acceptance, reflecting a communal yearning for meaning and interconnectedness in our daily lives. Travel agents polled for the 2015 State of Wellness Travel Report ranked spiritual healing as "important" for their average client, on a scale of one to ten only two points behind top-ranked beach and pool access. As the wellness-inclined increasingly look to the wisdom of the ancients to nourish their mind, body, and soul, Temazcal serves as a prime example of our blossoming interest in "indigenous spirituality," an experience that combines a culture's unique spiritual perspectives with universally acknowledged healing techniques. "A shaman guides the journey and brings deep-seated ideas, memories, desires that are often hidden during the normal 'awake' state to the surface," says Bonnie Baker, managing partner and co-founder of Satteva Spa and Wellness Concepts. . "The ritual of the Temazcal is as much about raising conscious awareness and creating an internal connection as it is a detoxification."
Mexico's Booming Wellness Tourism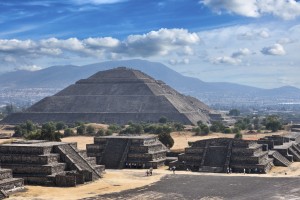 Mexico is one of the fastest growing wellness tourism destinations in the world, ranking eleventh worldwide in 2014.1 Its wellness tourism market is valued at $10.5 billion, more than four times larger than the next biggest player in Latin America, a region that itself is second only to the Middle East in global growth rate.2 Mexico's tourism and hospitality industries have been quick to recognize the opportunity to develop travel destinations that combine the country's natural beauty with its rich cultural heritage. And since Temazcal's time-honored traditions have been well preserved, the country is already full of operating Temazcales and trained Temazcaleros, making this ritual of rebirth a perfect platform for Mexico's own rebirth as a tourism destination.
THE TREND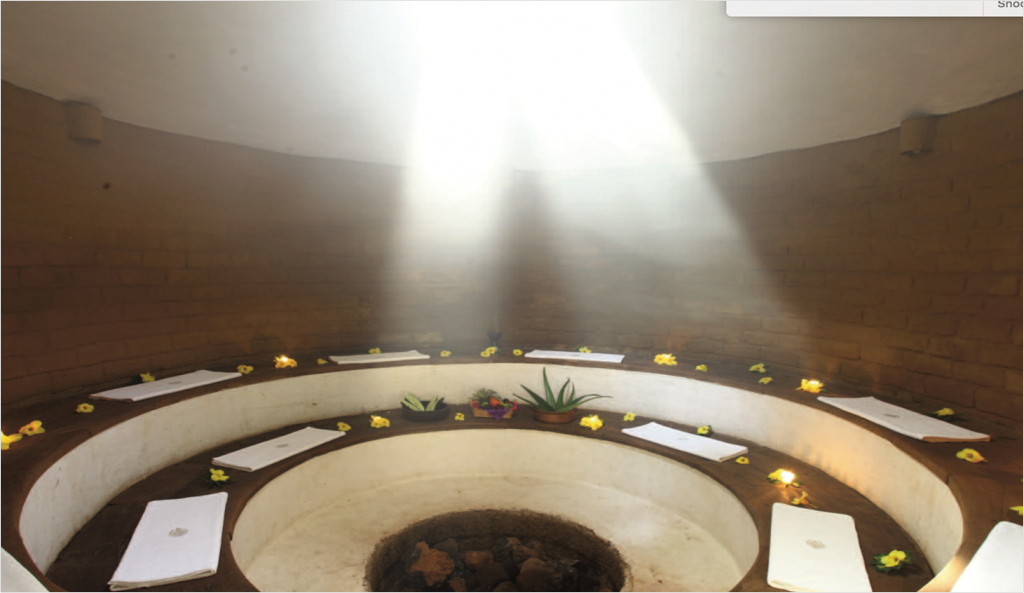 A Legacy of Wellness
You can still find ancient Temazcales dotting Mayan, Náhuatl, Tolteca and Olmeca archaeological sites, scattered across such regions as San Miguel de Alende, Puerto Vallarta, and Tepoztlan. These earlier cultures may not have understood the precise science behind sauna and steam's health benefits, but they were certainly aware of the benefits themselves, and those with skin conditions, fevers, muscle pain, mental unrest and even broken bones were treated within the Temazcal. Long before Western medicine saw the value in heat and humidity's effects upon the skin, circulation, organ function, and the lymphatic system, Temazcal had already wedded healing to philosophy and faith. And this union of medicine, restorative therapy, and spiritual harmony has survived largely unchanged to the present day, allowing wellness travelers to inhabit (and benefit from) a small sliver of a lost civilization's culture.
Themes of birth and rebirth have also been central to Temazcal since its inception. In ancient Mesoamerica Temazcal served a dual purpose, hosting both the curative ceremonies we see today as well as childbirth. The hut itself is intentionally shaped to resemble a woman's womb, with the entryway a birthing canal. And Temazcalteci, the Aztec goddess of steam baths and medicine, was an aspect of Toci, the Earth Mother or "Mother of the Gods," with Temazcal linking participants to the world's feminine spirit. Fernanda Montiel, a practicing Temazcalera, explains, "It's a symbolic representation: the first ray of sun light in the morning has a love relationship with the mother earth, fertilizing it, then a great belly grows, the Temazcal, representing the mother's belly. When we go inside it, we are transported back to our cellular form, like babies inside a mother's belly. A conscious rebirth, making today an opportunity for change." It isn't a coincidence that one enters and exits the Temazcal on hands and knees, in a gesture of reverence for the sacred space as well as a symbol of childlike rebirth.
Contemporary Temazcal in the Maya Riviera
At luxury spas and resorts throughout Mexico, contemporary Temazcal is becoming as ubiquitous a service as massage treatments or facial scrubs. Many of these locales are nestled into the Mayan coast, where fortunate guests, upon leaving the Temazcal, complete the ritual by submerging themselves in the Caribbean.
The recently opened El Dorado Royale in the heart of the Maya Riviera, for example, offers an elegantly described Temazcal experience: "Under the guidance of a Mayan Shaman, the womb of Mother Earth opens up through chanting, sweat invocation, the steam of herbs and the power of the elements. Earth, wind and fire come together to purify body, mind and spirit and provide an opportunity for rebirth, in one of the world's oldest rituals."
The Rosewood Mayakoba, another colossal resort tucked between the jungle of the Yucatan and the warm waters of the
Caribbean, is frequented by celebrities looking to unwind with traditional Mayan treatments. The journey begins with a private consultation with a shaman who determines the objective of the guest's visit and then composes an appropriate "prescription." And their medicine always goes down easy, such as a Temazcal session or a dip in a "cenote" natural limestone spring.
The Viceroy, created as an "ode to the beauty of Mexico, offering rejuvenating treatments once savored by Mayan royalty," does not disappoint in its ability to marry indigenous therapies with the contemporary allure of a luxury hideaway. For example, its resident shaman blesses every guest upon arrival with a Mayan cleansing ceremony to dispel negative energy. They describe their Temazcal as one of the most powerful and intensive detox experiences of any resort, and a truly transformative encounter.
Of course these are just a few of the many Temazcal options in the Maya Riviera. Belmond Maroma Resort & Spa has been offering traditional Temazcal for more than ten years. They perform their ritual at dusk, adding a nourishing aloe vera rubdown to complement the customary array of meditation, chants, and herb-infused steam. The adults-only Blue Diamond Riviera Maya lists Temazcal between its black and white pearl facial scrub and chocolate body wrap. And for those looking for a less intimate experience, the Hard Rock Hotel's shaman-led Temazcal rituals welcome up to 12 people at a time.
Exclusive Temazcal sessions, unaffiliated with a particular spa or resort, are also available. Cancun Temazcal ferries participants from Cancun to the nearby jungle and guides them through a Temazcal ritual that seeks to balance the ancient with the accessible. Their Temazcaleros are clothed in ancient Mayan garb, and each session ends with a facial mud mask in hammocks while being fed natural snacks. AquaSafariMexico offers Temazcal alongside snorkeling trips and ruin hikes, billing it as a unique encounter for the spiritually and culturally adventurous, and their session includes a visit to a Mayan home and a local Mayan dinner.
Each of these options promises a cathartic experience that simultaneously centers you completely in the present while connecting you with the sacred traditions of the past. As Diana Mestre, Temazcal expert and owner of Mestre & Mestre Spa Consulting, says, "The beauty of the modern Temazcal is that it combines ancient indigenous philosophy, rituals, medicines, herbalism principles, healing methods, with modern concepts and techniques that create a one-of-a-kind healing space that can't be found anywhere else."
THE FUTURE
As more and more resorts in the Americas begin including Temazcal and other unique Mayan and Aztec rituals into their properties, awareness and use of Temazcales will naturally grow. It's only a matter of time before Temazcal goes global, joining such wellness options as Thai or Swedish massage that were once strictly indigenous and can now be found at almost any spa.
While the length, isolation, and intense heat of Temazcal sessions might make it a more ambitious therapy than some casual spa goers are used to, the physical, emotional, and spiritual rewards seem to far outweigh the cost. If anything, the same people who relish the challenge of hot yoga and master cleanses may see Temazcal as the latest trial in their quest toward purification, while others who seek spiritual fulfillment and cultural immersion may see it as a window into a lost, mystical era. Regardless, Temazcal has remained alive and relevant in the jungles and highlands of Mexico for thousands of years, and as it steps onto the world stage we predict it will more than survive, it will flourish.
TOP 10 SPA & WELLNESS TRENDS FOR 2016
MORE SPA AND WELLNESS TRENDS