The Adrenaline & Zen Cocktail: Resetting the Mind & Body
---
When wellness travel's evolution is discussed, it's often represented as a series of consecutive "waves," with the first wave all about Zen-like spa pampering, stress reduction and yoga, and the ascendant wave about out-in-nature and high adventure experiences. But it's not a case of the more extreme adventure trend replacing the Zen trend: more high-adrenaline "rush" experiences—from canyoning, to cliff camping, to circus schools—are now being paired with deep relaxation (i.e., massage or meditation) like never before.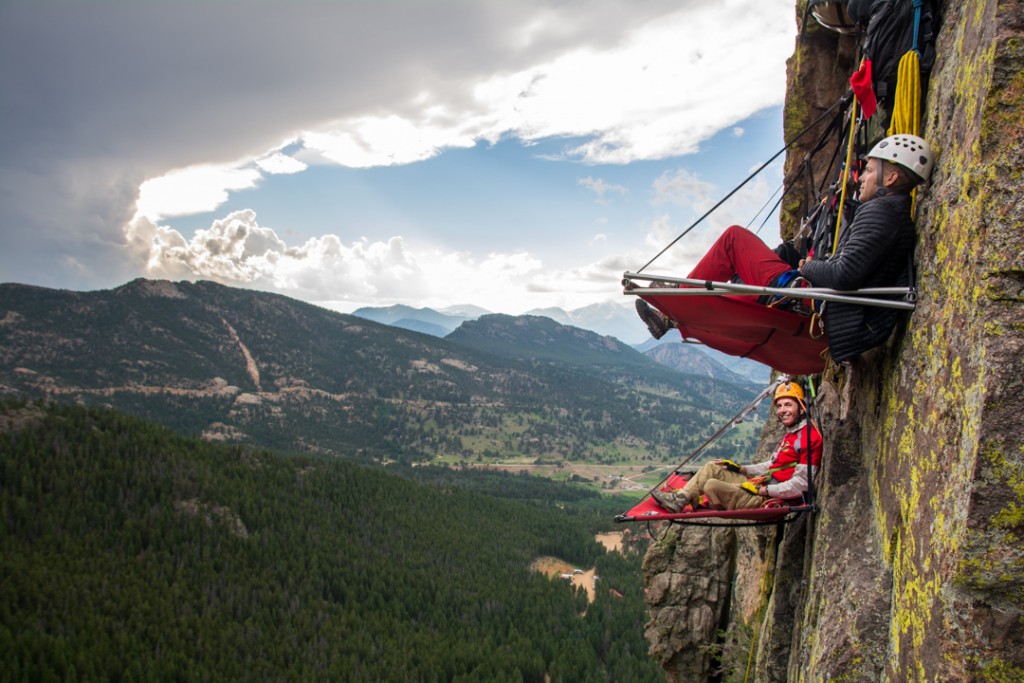 Yes, we've had adventure spas that married "soft adventure" like hiking or cycling with spa—and the après ski concept—for decades. But now we're not only seeing a dizzying proliferation of more heart-thumping, high-octane adventure experiences, we're seeing them increasingly topped off with "après-adrenaline" relaxation, at more resorts, wellness retreats and luxe tour packages.
Ours, after all, is an extreme, X Games, Patagonia-wearing, GoPro-and-Instagram-that-crazy-thing-you-did, world. A world where what now counts as "soft" adventure, like ziplining or white water tubing, would have seemed pretty "hard" to most of us just a few years ago. (So many resorts now offer ziplining, it feels like cables will soon crisscross the entire globe). And a world where the "hardest" adventure is now nothing short of insane: like wingsuit flying (people freefalling off cliffs in flying squirrel suits) or barefoot free climbing (scaling sheer faces of massive mountains with no equipment to aid your ascent).
As the world's stress ratchets up, people, seemingly paradoxically, are rabidly seeking more voluntary
stress and more intense physical and mental challenges–followed by doses of spa relaxation. Properties and tours are responding by pioneering and packaging rush and relaxation, adrenaline and spa, thrills and chilling, in unprecedented ways. But it's not just that massage, meditation or hot springs soaking is a natural reward, or way to heal an aching body, after a day of flying trapeze classes or bobsledding on an Olympic track at 55 miles per hour.
Because whether people or properties know the medical "whys" behind it, the one-two punch of adrenaline rushes, followed by massage and meditation, etc., is a uniquely potent mind-body cocktail: resetting and quieting the brain, while taking people to a place of the most deep, blissed-out, rubbery relaxation. Which is why the new high-adrenaline and relaxation combinations are less a paradox… than a destination.
THE RUSH + RELAXATION MIND-BODY COCKTAIL EXPLAINED
To understand why increasingly stressed-out people are now seeking more extreme, stressful challenges and adventure (followed by relaxation therapies), we need to understand the medical science behind why this combination is such a unique mind clearing and stress-reducing cocktail. So we asked Dr. Kenneth Pelletier, Clinical Professor of Medicine, Universities of California, San Francisco and Arizona to describe just what happens to the mind and body.
The Adrenaline Effect
Dr. Pelletier first explained that stress can be "good" or "bad," and that when a person voluntarily chooses to do something stressful like bungee-jumping (that happens infrequently), it's Type 1 (or beneficial) stress, defined as "immediate, identifiable, and resolvable." – vs. "bad" Type 2 stress, such as financial worries, that is none of those things. When we experience Type 1 stress that is exciting or threatening, it instantly snaps us out of our worrying heads, and requires total focus. And the ensuing adrenaline rush is one profound physiological response. It increases blood flow, heart rate and respiration, and shunts blood away from the brain to the muscles, so that the brain is quieted. It triggers the release of endorphin, serotonin and dopamine (in preparation for pain), so we experience euphoria. Alpha-wave activity is generated in the brain, associated with relaxation and the clearing of unwanted thoughts (what meditators experience). It results in a hyperactive metabolic response, to fuel the body for the fight-or-flight challenge, including the rapid breakdown of sugars and fats. The upshot: that intoxicating "runner's high" and dramatically heightened senses…from vision to touch.
Post-Adrenaline Spa Effect
After an adrenaline burst, the parasympathetic nervous system rebounds and vital signs that were pushed high plummet much lower than normal: less oxygen is consumed, adrenaline is under-produced to recover, brain waves slow, blood pressure drops and the stress hormone cortisol troughs. And when that relaxation interval is extended with experiences like massage, meditation or thermal bathing, you're intensely deepening that state of parasympathetic dominance. Studies6 show massage results in significant decreases in stress hormones like AVP and cortisol. Research on meditation7 reveals it also decreases cortisol, and slows activation of the amygdala, the brain's stress response driver. The medical evidence8 on thermal bathing indicates it lowers blood pressure and cortisol.
So while the post-adrenaline state, and relaxation techniques like massage or meditation, have powerful brain and body calming effects individually, when put together a person may ask, "Is it possible to feel this relaxed and at one with the world?" As Dr. Pelletier puts it, "We're talking about a true chemically-altered state: a synesthesia, or union of the senses." And it's the profound impact this cocktail has on people's minds and bodies that's driving the trend, and will continue to.
FUELING THE TREND
Extreme Is the Zeitgeist
High-adrenaline experiences are trending in wellness travel because "extreme" seems to be our cultural zeitgeist. With skyrocketing global stress, screen-time and urbanization (five in eight people will live in cities by 2030), everything from architecture to dining, to spa is going more extreme. You see it in the new theatrical, in-nature dining trends like the restaurant Raw:Almond recently built over a frozen river in Winnipeg, Canada. In architecture: new, vertiginous glass bridges and self-observation decks like the "Skypool" planned for London's Embassy Gardens, an all-glass pool suspended between two high-rises, for that terrifying/relaxing mid-air plunge. In fitness: grueling workouts like Skinny Rebel (London's Conrad St. James hotel), which uses altitude/oxygen masks to raise heartbeats to 199 beats/minute. In trending wellness treatments: like cryotherapy, where time in a minus-250-degree ice chamber drives an extraordinary adrenaline rush (followed by that sense of calm).
Endless Innovation of Experiences
Nowhere is the "extreme zeitgeist" more evident than where "leisure" sports are heading: the hair-raising is seriously on the rise. This relentless innovating of adventure sports is transforming travel, which is increasingly all about personal transformation. Paragliding, sky-diving, indoor sky-diving (powered by a wind tunnel), cliff diving, flyboarding (a jetpack that fires people skyward out of the sea), free diving (diving with no oxygen supply)—you name it—are all in demand. You can hit the UK for zorbing (hurtling downhill in a transparent orb); go cage diving with sharks in a Cancun or South Africa; or go buggy rolling (wearing body armor covered in dozens of little wheels, rushing headfirst down a steep slope) at the French Alps resort of La Plagne. Even the most extreme activities can be found at resorts: for instance, you can learn ice climbing, and hang 72 feet in the air on sheer ice, at the Paradiski Resort in the French Alps (and then hit the spa).
Younger Travelers & "Peter Pan" Baby Boomers
Adventure travel is the fastest-growing wellness tourism segment: the most recent, global research1 shows 65 percent annual growth, and a market of $263 billion. And younger travelers are definitely the force, especially with "harder" adventure sports. A recent Spafinder Wellness 365™ survey2 gauging what kind of properties wellness travelers seek most, found (after bracketing pools and beaches) that outdoor adventure properties (hiking, surfing, etc.) ranked tops for those under 50, while luxury spa resorts (with a pampering focus) ranked #1 for the over-50. But new research3 also indicates that "soft" adventure travel by refuse-to-age Baby Boomers is growing fastest: the average adventure traveler is now aged 48, and 18 percent are over 61.
Wealthy Adrenaline Seekers
The cliché about the rich is that they only seek golf and spas, but if today's luxury tour offerings are any indication, they're some of the most intense adrenaline (and, yes, spa) seekers out there. Examples are endless: from a $20K Skydiving Nepal journey that includes an extreme trek on Everest to a $500,000+ Eyos Expeditions yacht expedition to Antarctica, with extreme hiking and kite surfing (and onboard massages and spa pools). Or consider Health and Fitness Travels' (UK) $230,000, year-long, part-adventure, part-de-stressing journey across 20 countries that whisks burned-out execs to paragliding in Oman, ziplining in Costa Rica, helicoptering over Australia's Twelve Apostles, and a private safari through South Africa—but also includes cortisol-dropping tai chi atop Vietnamese mountains and spa therapies delivered throughout. The average adventure traveler, of course, spends a far more modest $3,000/trip,4 but that's significantly more than the average wellness-seeking traveler at less than $2,000.5 Across every demo more extreme adventure is going mainstream.
A Go Pro, Selfie World
The Selfie Age (humans now take one trillion photos a year) has spawned travelers that value posting their trip on social media as much as the experience itself. And what's more brag-worthy than wild adventures in exotic locales? Since the explosion of GoPros (cameras strapped to handlebars, helmets, surfboards or scuba and skydiving suits) thrill-seekers are posting millions of their daredevil highlight reels—and it's further driving the adrenaline travel trend.
ASPECTS OF THE TREND
Adrenaline and Zen Property Examples
Countless wellness retreats, spa resorts and adventure tours are now pairing high-adrenaline and deep relaxation experiences, whether extreme hiking and meditation or surfing and massage. (Note: for the ways surfing is being married to comprehensive wellness, see the "Surf's Up" trend, a key sub-story in this rush + relaxation trend.)
Amy McDonald (CEO, Under A Tree Consulting), who develops innovative programs and treatments for global spa/wellness properties, describes the major programming shifts now underway: "The traditional spa resort experience, which was typically delivered by a therapist in a treatment room, is now being completely turned upside down. The focus now is on out-of-the-box outdoor fitness and adventure experiences and events (because life-changing shifts happen there). And traditional spa plays more of a support and recovery role."
Below are just a taste of examples and the trend's directions: from new properties striking the perfect balance between more extreme adventure and spa relaxation to established "mellow wellness" brands/properties adding more high adventure to more retreats using high-adrenaline challenges as a symbol of overcoming fears and jumpstarting lifestyle change to adrenaline and spa combos getting integrated into corporate meetings. We live in an era where the spa director is being joined by a "director of adrenaline," like at The Woodmark Hotel & Still Spa in Kirkland, Washington.
Nations Where Rush + Relaxation is THE Tourism Brand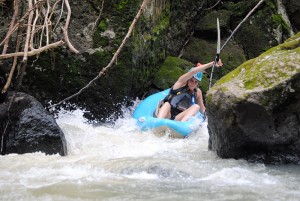 For many nations rich in raw nature, whether a Costa Rica, Chile, New Zealand, Slovenia or Botswana, the rush and relaxation "package" IS the tourism brand, and what is fueling their extraordinary growth. (Have you gone to Costa Rica without ziplining? To New Zealand without bungee jumping?) A perfect example of new properties that blend big thrills and spa chilling is the sublime, mod-design, high adventure and hot springs/spa playground set on 600 acres of unspoiled nature that is Rio Perdido (Bagaces, Costa Rica). At Rio Perdido you get lost in "adrenaline and spa" (in 2015 they even ran a package by that name): from their Canyon Adventure that takes ubiquitous ziplining to better places (like their Tarzan Swing and Human Pendulum) to white water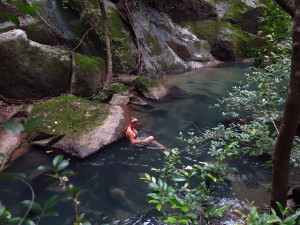 tubing to miles of mountain biking tracks with heart-stopping plunges. Post-adrenaline you loll in 30 natural hot springs pools (slathering yourself in volcanic mud) and hit the lovely spa (with treatments in pods by the hot springs rivers soon to come). Another Costa Rica property being master-planned for that perfect blend of rush and relaxation: the 750-acre Terra Paradise Eco-Adventure Resort coming in 2016: with 20 adventure activities, like one of the world's longest ziplines, bungee-jumping, vertical sling shot, high ropes courses, electric buggy racing, waterfall rappelling and obstacle adventures…all married to a spa and meditation and yoga park, perched in the rainforest treetops.
Branded Adrenaline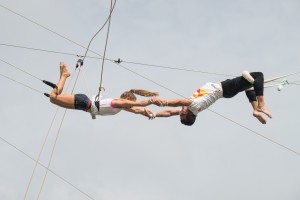 Cirque du Soleil, which transformed circus arts into a vast global entertainment company thirty years ago (now selling 50 million+ tickets/year to its high-adrenaline spectacles in 50 countries), is now leaping beyond the stage to get people doing its acrobatic arts at resorts and destinations. The new CREACTIVE by Cirque du Soleil program at Club Med Punta Cana (Dominican Republic) immerses guests/families in over 30 activities, like high bungee, flying trapeze (soaring 108-feet), aerial silk, tightrope, trampoline and juggling, under the instruction of Cirque du Soleil staff. And you can later unwind at the just upgraded spa and new Zen Oasis retreat. And when Cirque du Soleil (in partnership with large hotel/resort developer, Grupo Vidanta) redefines the idea of a theme park when they open one in Nuevo Vallarta Mexico in 2018, not only will there be Cirque du Soleil-themed rides, a waterpark and outdoor show, their artists will get people doing acrobatic arts and spa/relaxation components will also be integrated. (Reports are that more Cirque du Soleil immersive experiences will also hit more spa resorts.) And it's likely that other high-adrenaline adventure and entertainment companies will ultimately make similar moves.
Symbolic "Leaps"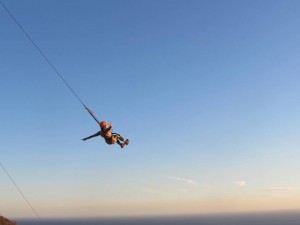 Famed spa resort Miraval (Tucson, Arizona) pioneered using high-adrenaline challenges as symbolic, psychological "leaps of faith": as a way of overcoming fears, letting go of bad "baggage" and jumping into a healthier future. And Miraval's lifestyle transformation program now offers various extreme challenges like "Desert Tightrope" and "Quantum Leap" (jumping off a 35-foot pole), all private sessions led by adventure specialists. And at other destination spas like Canyon Ranch (Tucson, Arizona, Lennox, Massachusetts; and coming to Kaplankaya, Turkey in 2016) or Travaasa (Austin, Texas), personally symbolic uses of aerial adventures (whether high ropes courses or ziplines) are also a star offering. But now many more, and very different, destinations are getting into the high-adrenaline symbolism (plus spa relaxation). Just one example: Campowerment (Malibu, California and Poconos, Pennsylvania), one of the trendy, new "adult sleepaway" camps, where women face challenges like high ropes courses, ziplines and Tarzan swinging way out over the ocean (as other women cheer support). It's all about the blend of adrenaline (from team war games to wild drumming workshops) and de-stressing: with massage, meditation and yoga.
Super-Extreme + Spa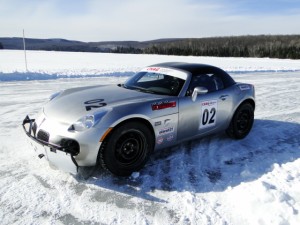 If you can imagine an intense, high-adrenaline experience, it's likely happening at a spa resort somewhere. There may be no more extreme wilderness experience than cliff camping, where you sleep on a little fabric and metal ledge, hooked on to sheer rock, hundreds of feet up in the air. The Stanley Hotel (Estes Park, Colorado), already adrenaline inducing as the setting of epic horror film, The Shining, is the future site of a $30 million wellness center being developed with the Estes Park Medical Center, reported9 that they're considering a package (through a partnership with Kent Mountain Adventure Center) that would "meld (the) hotel's signature pampering with (this) substantial dose of adrenaline." This white knuckle, bucket list adventure would be followed by a spa night back at the resort.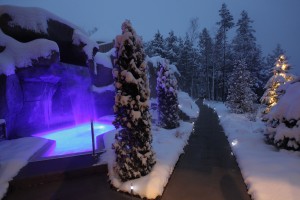 At Hôtel Sacacomie (Quebec, Canada) you can try James-Bondesque "ice driving," and take a Porsche (with studded tires) out for a 150 mph "spin" across a frozen lake (along with dog-sledding and snow tubing) and then hit the toasty Geos Les Bains spa with underground saunas and steam baths. Mandarin Oriental Singapore recently offered a "Fuel the Adrenaline" package pairing indoor skydiving (at iFly Singapore, the world's largest wind tunnel) with follow-up his/hers spa treatments. At the new Nanuku Resort & Spa (Veti Levu Island, Fiji) shark feeding, big wave surfing, sand-boarding down the dunes, ziplining and cave safaris are wedded to spa relaxation. At Castello di Casole (near Tuscany, Italy), their new "Ferrari Red Passion" package lets guests race around the hills (or on a pro racetrack) in a Ferrari, and then packs them off to the unique spa. At spa/dude ranch The Resort at Paws Up (Montana), guests stay in luxe tented cabins in remote wilderness. Adventures like rappelling down 167-foot rock faces or dog-sledding with Iditarod champions are capped with "Après Adventure" massages at "Spa Town," a colony of out-in-nature treatment tents. Sweden's famously gorgeous and mind-blowing Icehotel (Jukkasjärvi, Lapland) carved each fall out of 4,000 tons of adrenaline-inducing ice (down to hand-cut chandeliers, along with five-degree snow rooms). Offerings combine adventures like dogsledding, ice plunges and an Arctic wilderness survival course with Swedish sauna rituals.
Zen Brands Add Adrenaline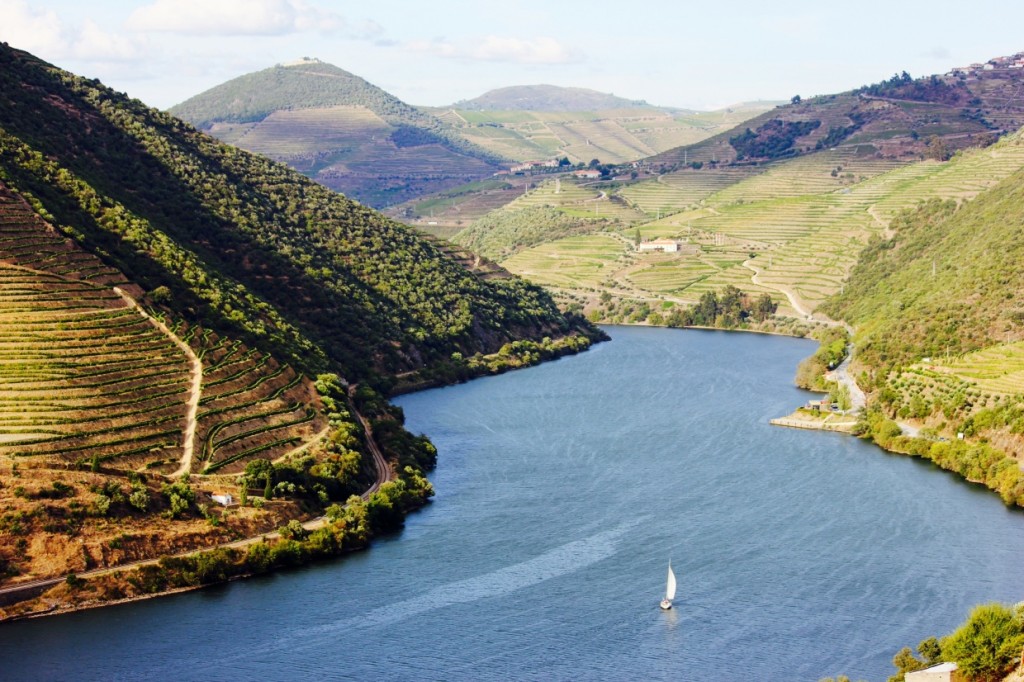 Properties deeply branded around Zen-like wellness are incorporating more high-adrenaline experiences. Just one example: the new Six Senses Douro Valley (Portugal) with its high-flying tree climbing challenge (with helmets, harnesses, and support from tree-climbing specialists) and canyoning adventure involving rappelling and ziplining down the wild River Cabrum Falls. It's a Six Senses property so stress-reducing spa/wellness therapies are a given.
Adrenaline + Meditation: While most après-adrenaline experiences revolve around body treatments, as meditation goes major and mainstream, brain-stress-center-resetting mindfulness training will be used post-adventure to deepen the relaxation experience. One interesting new example: yoga guru David Romanelli will roll out a series of "MeditateON…" retreats in extraordinary places in 2016, with a different experiential/adventure focus married to meditation. For instance, the planned "MeditateON Mother Nature" retreat at Clark National Park in Alaska (one of the wildest places on the planet) will immerse people in high-adrenaline hiking, kayaking and rafting, while the "MeditateON Flow" retreat will revolve around surfing in Costa Rica punctuated by meditation sessions. To prepare for the mind resetting, and to extend it post-trip, people will practice meditation online through Romanelli's tools three days before the retreat, and three days after.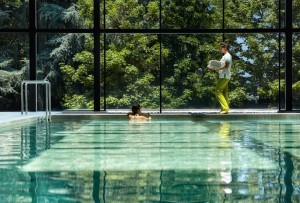 Adrenaline-Crazed Asia: The most stressed, vacation-starved nations (like the U.S. or Asian countries) crave the extreme adventure and relaxation cocktail most. For instance, the Chinese are mad for everything from bungee jumping to rock climbing. And you will read reports,10 like that from Queenstown, New Zealand's top skydiving company, about how two-thirds of their business comes from Chinese tourists–and how extreme adventure is a key factor in the 60 percent annual growth in Chinese outbound tourism to New Zealand.
New properties on the horizon in China illustrate the idea of "high-adrenaline architecture" (and are some of the most talked about hotel designs in the last decade) as they pack a lot of high-adventure sports and spa within. The Shimao Wonderland Intercontinental (Songjiang, just outside Shanghai, opening 2017), is an eye-popping "cave hotel" embedded into the towering cliffs of an old quarry, with underwater floors that feature water sports, and extreme sports like bungee jumping taking place on a structure cantilevered over the quarry, along with a spa. The jaw dropping Dawang Mountain Resort (Changsha, Hunan Province) stretches dramatically over a cliff face/quarry with a 200-foot waterfall, with a high-adventure "ice and snow world" (complete with indoor ski slope) and water park, matched to a comprehensive spa.
The High-Adrenaline Meeting
More high-adrenaline experiences are coming to the corporate/meetings biz, to get employees out of their comfort zones, and drive team building, creativity and fearlessness. For instance, Cirque du Soleil's new SPARK sessions take the meeting in radical new directions: with Cirque performers designing creative challenges in acrobatics and the arts for employees (often played out in their spectacular performance spaces), and with employees even experiencing simulated Cirque di Soleil "auditions" with choreography and costumes. And more spa resorts are creating "adrenaline and zen" meetings experiences, like Salamander Resort & Spa (Middleburg, Virginia) with team-building adventures like rope bridges and rope rescue, rappelling, ziplining, survival courses and symbolic challenges like "water over the bridge."
THE FUTURE
As the world will only becomes more stressful, high-adrenaline – paired with relaxation – experiences will proliferate, and the future for both "soft" and more extreme adventure seems nearly limitless. And for the most extreme varietals, like wingsuit flying and barefoot free climbing, the only limit seems to be injury or death—not generally considered a component of wellness travel. Today, no spa/wellness retreat formally offers such dangerous experiences, which require hundreds of hours of training. But as higher-adrenaline adventure travel goes mainstream, skilled guides and the safest, highest-tech equipment will be paramount, and properties that can invest in these resources will be the most sought after.
New Pairings – More "Awe" & "Spa"
The wellness industry needs to (and will) turn to the medical evidence to create more "craft cocktails" like adrenalin and Zen-like experiences, that take people to the places they most want/need to go. It's the medical evidence that allows one to "reverse engineer" the therapeutic journeys that will impact people's minds and bodies most positively.
We will see more people seeking "awe" in travel (and more pairings of awe-inducing experiences with spa relaxation services). While what's awe-inspiring can be subjective, stressed adults need far more of it, and the growing medical evidence shows that awe resets the stressed brain by quieting the frontal lobes, generating deep relaxation alpha (and even theta) brain wave flow, and synching the left and right brain, which is considered the path to ecstasy. What's interesting is that the states of awe and adrenaline rushes take people to the same place of deep relaxation via different routes—and both can be deepened through experiences like massage or meditation.
People will increasingly seek awe in nature's most spectacular wonders, from viewing the aurora borealis (sleeping in glass igloos at Hotel Kakslauttanen in Finland), or standing amid the rush of thousands of wildebeest or monarch butterflies as they migrate in a Tanzania or Mexico. More awe-inspiring entertainment and musical spectacles will be integrated into spa resort experiences, like the Cirque du Soleil JOYÀ theatre in Riviera Maya, Mexico, and more awe-inducing multimedia and multisensory experiences will be rolled into spa and wellness: whether Louie Schwartzberg's films, Visual Healing by Moving Art, which re-invents the nature film by immersing people in the vast network of nature–or cutting-edge light and media experiences at the brand-new The Well (near Oslo, Norway). More multisensory, mind-resetting pods like the Somadome (at spas like Ojai Valley Inn & Spa, California or The Surrey, New York City) will bathe people in color, sound, and rhythms for awe-inspiring inner journeys.
Virtual Reality & Haptic Technology
High adrenaline, awe inducing, and even massage, experiences will also be rewritten by virtual reality (VR) and haptic technologies, and with the release of the Oculus Rift goggles in the next couple months, virtual reality headsets will take a big step forward.
You can see how VR will reimagine the highest-adrenaline experiences (and become physically risk-free). The first exclusive Oculus Rift title is 'The Climb," where you helicopter into a soaring mountain range, and then free-climb a cliff face unaided, using disembodied VR hands to negotiate each vertiginous move—even chalking your hands to help grab rock.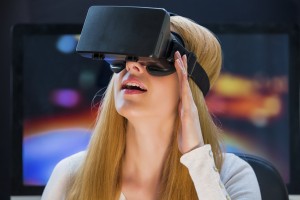 The in-development Tesla suit aims to take VR beyond the headset, adding thousands of haptic feedback sensors that can deliver forces, vibrations, touch, temperature and motion. The idea is to experience something you would never do, like wingsuit flying complete with the feeling of soaring and falling, the icy Alpine air, the jerk of your parachute at the last second. And afterwards, you could deepen the post-adrenaline relaxation by having the suit give you the perfect massage.
Coming virtual reality technologies will create complex new questions for health and wellness. Some will point to great benefits: helping people with phobias or PTSD overcome fears via safe immersive experiences – or transporting those in hospitals to the mind reset of outdoor adventure. Others will argue that immersion digital technologies are not wellness. While virtually induced adrenaline and awe may have a very real impact, many believe that the critical components of rock climbing are fitness and nature – and what heals most in massage is the human touch. But there's little doubt that virtual technologies will take most of us to new places, and create new mind-body "cocktails," in coming years. It's a whole new mountain to climb.
TOP 10 SPA & WELLNESS TRENDS FOR 2016
MORE SPA AND WELLNESS TRENDS