Skin Care Gets Seoul-ful: The Korean Beauty Explosion 2.0
---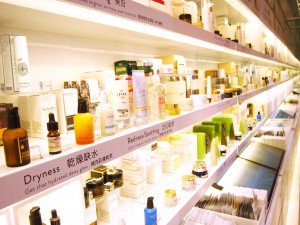 Two life-size cardboard cutouts of fresh-faced and stylishly coiffed South Korean boy band stars welcome guests at the entrance of Nature Republic's downtown Los Angeles store. But Nature Republic is not a music shop, or even a clothing brand. It's a major South Korean skin care and cosmetics line, one of many that is grabbing the attention of global style-watchers because of its quality, affordability, and colorful pop sensibility.
The Korean beauty industry is driven by some of the most demanding and knowledgeable beauty consumers in the world… there is no sign of (interest) fading away.

Alice Yoon, Peach & Lilly founder
Korean Beauty was a hot trend in 2015 but it's far more than a fad, and in the coming year you'll hear more buzz on these premium, affordable skin-care products—and also more attention paid to the Korean approach to skin care: a multi-step hydrating regimen that rejects today's need for speed in favor of a deliberate and healthy ritual in one's busy day.
In 2016, also expect to see more skin care and cosmetic products marketed to men outside of Korea. According to a widely-quoted Euromonitor study, South Koreans are the biggest spenders on skincare products specifically designed for men. And in an article published in October on CNN Money, "Alex Taek-Gwang Lee, a cultural analyst at Kyunghee University, said that men are using more cosmetics because in South Korea, appearance is everything."1 That sounds a lot like men in other parts of the world—men we predict will follow in the footsteps of women who are making Korean beauty part of their daily routine.
FUELING THE TREND
High Demand = High Revenues
Perfect, youthful skin is a never-ending pursuit and way of life for many Koreans, as is beauty, in general. (It's estimated that per capita, South Korea has the highest rate of plastic surgery in the world.) Meanwhile, South Korean women use, on average, up to 15 beauty products a day.2 And according to Euromonitor, in 2012, South Korean men spent U.S. $565, 21 percent of global sales for men's skin care.3 This means men and women are constantly on the lookout for more items to buy, sample, and incorporate into their sometimes-lengthy daily routines. The South Korean beauty industry supplies that demand by churning out a staggering amount of product. How much? Leading companies launch 20 to 30 products per month. Compare that to Western brands, which release ten to 30 per year.
Innovation
High demand, combined with online-savvy consumers who let products live or die by voluminous online reviews, beauty blog posts, amateur videos, and TV beauty shows, means South Korean beauty brands spend an enormous sum on research and development. AmorePacific, for example, one of the biggest of the over 700 South Korean companies, spends U.S. $100 million a year investigating, testing, and creating new beauty care.4 These R&D teams keep a keen eye on their customers' responses, making their products some of the most innovative in the world.
Affordability and Accessibility
Since healthy-looking skin is considered a right in Korea, not a luxury, prices are set with economically diverse consumers in mind. And thanks to the proliferation of online Korean skin care import sites like peachandlily.com, Soko Glam, Memebox and Momomango, consumers outside of Korea have easier access to high-quality, affordable Korean-made products than ever before. In addition, Western brick and mortar stores—along with their accompanying retail web sites—are increasingly getting in on the act too. Korean skin care is now gracing the shelves of the global beauty chain Sephora, discount retailer Target and the trendy-youth and multinational behemoth Urban Outfitters. Peach & Lilly, the company that distributes Korean beauty products to these retailers, recently partnered with Macy's to open its first brick and mortar store, and they are exploring expansion opportunities for 2016. The store is unique because products are not organized by brand but by steps of the Korean beauty ritual and by benefits: the focus is as much on education as it is on retailing products.
K-Popmania
Never underestimate the power of popular entertainment to drive consumers' choices. Infectious Korean pop music (aka K-pop) and Korean dramas have gained a big following outside of South Korea. Many music and drama stars—with their perfect, glowing skin—endorse beauty products, which draws Western K-pop fans to companies they would have not known about otherwise.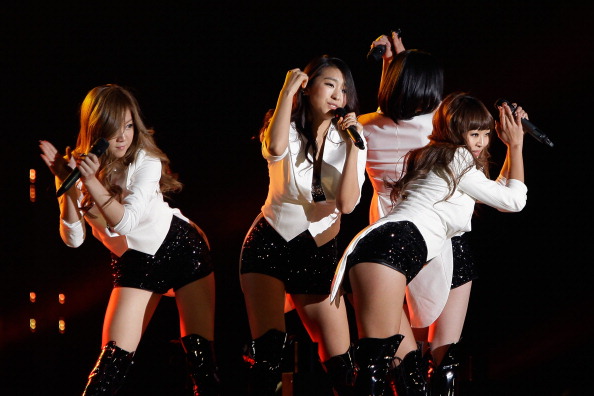 To better understand the K-pop phenomenon outside of South Korea, you only need to look at the growth of KCON, a convention that unites fans and celebrates Hallyu, the South Korean pop culture wave. In its first year the convention was held in Los Angeles and attracted a crowd of over 10,000 people; L.A.'s now three-day event saw a crowd of 58,000 in 2015.
Along with musical performances and fan "hi-fives" (essentially meet and greets, but with less conversation) with their favorite stars, enthusiasts visit demos of South Korean skin care. FuseTV reported that at the August 2015 East Coast event, "Women didn't outnumber men the way you'd normally see at a pop music convention, teens were out in full force, but not the majority, and all racial demographics were represented."
Pop Packaging
It's not surprising that the youth-generated energy of Korean pop culture would find its way into the packaging for beauty care as well. While not all South Korean jars, tubes, and little boxes go out of their way to grab our attention, a lot of it is stylishly designed or bursting with very playful color. Take, for example, South Korean brand Tony Moly's Pocket Bunny Moist Mist, a hydrating face mist infused with fruit extract, packaged in a pink cartoon bunny (Think Sanrio's Miffy). While Korean kids are coached into cultivating good skin habits from an early age, these products are not just designed for children; adults love cute and adorable packaging too.
THE TREND: IT BEGAN WITH A SERIOUS SCRUB…
Korean spa and beauty treatments at spas catering to people seeking popular body scrubs, affordable facials and massage, along with after-hour locations serving the late night party crowd, have been popular for some time. Urbanites in Western cities that have a major Korean population have become hip to the relatively affordable pampering benefits of these Korean spas (or jimjilbang). There is no luxe spa hand-holding here. Visitors have to leave their body shame in the parking lot (Korean spas are traditionally a nude environment), figure out which to hit first, the hot or cold plunge, wonder just what a jade sauna is (pretty and calming, but also calcium- and magnesium-rich), and submit to one of the best exfoliation treatments a human being can seemingly have: for women, a strong, generally older, no-nonsense Korean woman wearing black bra and underpants forcefully scrubbing your body's dead skin off with an exfoliating glove. For even the most worldly spa-jaded visitors, the amount of dead skin (that you may be shown in a pile) after the vigorous—and not necessarily pain-free—scouring can come as a shock. "All of that came off of just me?" one wonders, a bit horrified, while lying naked on the vinyl treatment table. Don't even think about being comforted.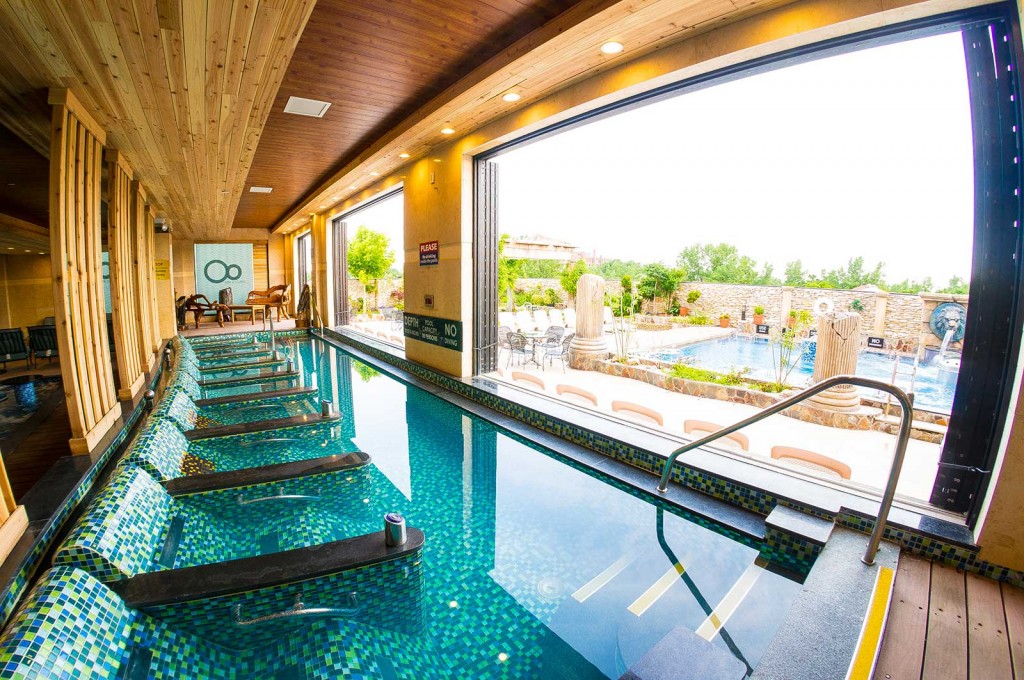 And it's in these spas that many non-Koreans become aware of how different the approach to beautifying is in this culture. It's not necessarily luxurious; the point isn't about making you feel like a pampered princess or prince. It's labor-intensive. It's ritualistic. It can be serious.
…AND CONTINUES WITH THE KOREAN SKIN-CARE RITUAL
The Korean sheet mask that has been received much attention this year is only one step in what is commonly referred to as the "10-Step" Skincare Routine, which is certainly not a hard and fast rule. "Korean women don't think, 'Oh, I have to do my 10 step regimen,' " says peachandlily.com founder Alice Yoon. "Instead, what they think is that flawless, radiant skin that is very healthy is a sign of true beauty. It goes back historically for centuries, where the noble class never went outside in the sun and had porcelain-like skin—healthy skin.
It boils down first and foremost to achieving healthy skin from the inside out. It's not about symptomatically getting rid of acne or fine lines, it's about how your skin health is really doing—your skin's inner environment."5
Whether you follow ten, 12, or even four steps, Yoon emphasizes, "it's all about optimizing the absorption of products.6 The issue of 10 to 12 steps is related to the idea of 15 products, etc.
If you've been overwhelmed by terms like "serum," "BB cushion," and "sheet mask," have no fear. There is a lot to learn—and to be inspired by—when it comes to Korean skincare.
The Sheet Mask Wall
It doesn't matter if you're at a small Korean spa or a giant Jimjilbang-plex, you will inevitably see people relaxing in these destinations' lounge areas wearing the ubiquitous sheet masks. These are catching on among Westerners too, including men, and there are an infinite variety of them. Plus they're usually inexpensive. Walk into a Korean skin care shop, for example, and there will often be an entire wall of masks—"Buy 10, get 10 free" Nature Republic offers—in their colorful thin packages, often promoting a key natural ingredient. But what are they, really?
Masks are cotton, fiber, or sea kelp sheets soaked in a "serum," which is a concentration of ingredients that deals with a specific skin issue. ("Essences," another term to become familiar with if you want to give a Korean skin care regimen a whirl, are essentially the same.) Manufacturers typically suggest the mask be worn for 20 minutes but many devotees keep them on all night while sleeping.
Even the Ministry of Korean Culture's site, KOREA.net seems overwhelmed by the sheer volume and variety of masks: "It is almost impossible to mention all the different kinds of facial masks available in the market."7
When A Mask Really Is A Mask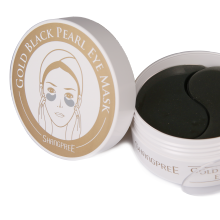 Even with all these options, leave it to the trendsetters in product design to take the basic sheet mask to a whole new level. In the coming year look for more masks that are still made from the same hydrating and nourishing properties of simple ones but are designed to look like animals. Korean brands like Berrisom have created tiger, raccoon, dog, sheep, monkey, cat, and panda masks. (These are popular in Japan as well, where one can make you look like Hello Kitty or even members of the rock band KISS.)8
Like a Fine Wine—Fermentation
Diane Park, beauty analyst at global market research firm Mintel, emphasizes how Korean skincare, overall, uses natural ingredients that adhere to hanbang, traditional Korean medicine using herbal ingredients such as green tea, bamboo, and ginseng.10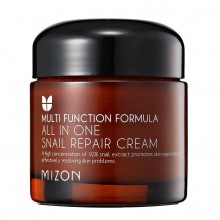 But as the variety of sheet masks proves, there are many natural ingredients used in South Korean products that are new and unusual to Western consumers (snail and starfish extracts and bee venom, to name only a few), and now even using fermented ingredients (an extension of Korean cuisine) is a fast-growing beauty trend. "Fermentation is a process where carbohydrates and sugars are converted to skin-loving enzymes and amino acids, via the metabolic activity of 'good' microorganisms, like lactobacillus," say Christine Chang and Sarah Lee, cofounders of Glow Recipe, a Korean beauty site that emphasizes all-natural ingredients. "Unlike traditional cosmetic processes that utilize high temperatures to blend ingredients and actives, fermented skincare is slowly processed over a period of time that can lead up to several weeks, in a pristine, oxygen-free environment." Bad bacteria and toxins can't survive during the fermentation process, which makes for nutrient-rich, easily absorbed products. In the coming year, look for more fermented ingredients—including fruits, plants, herbs, and yeast—in your masks, serums, and lotions.11 12
BUT LOOK!—COSMETICS THAT SAVE TIME
While 10-step skin ritual has become one of South Korea's most famed self-care exports, other countries are catching on to the multifaceted, time-saving products they've brought to the market as well. Not only do BB and CC cushions represent South Korean beauty innovation, but they also exemplify the industry's marketing prowess: the products are not that different, yet create a whole new category for skin care mavens to ponder and purchase. BB cushions take BB cream (short for "blemish balm," which combines a foundation, moisturizer, and sunblock) and sets it in a compact with an applicator puff. CC cushions include CC cream, which stands for "color correcting." Knowing a good thing, Clinique, NARS, L'Oreal, Estee Lauder, Chanel now have their own BB and CCs.
More than Beauty: Wellness & Fun for the Whole Family
Korean spa imports go beyond beauty products, as hundreds of thousands of consumers in the U.S. and Europe have discovered. Jimjilbangs (spas) in South Korea can be like malls and they combine spa and beauty with fun for the whole family—complete with food courts and karaoke. Some of that has been brought to their Western-city counterparts. Take, for instance, Wi Spa in Los Angeles, which is open 24 hours and includes a play area for kids and full-service restaurant (as many do). Or Chicago's King Spa and Sauna, which calls itself a waterpark, and, in addition to traditional spa services and sauna and steam rooms, features a large, multifaceted indoor pool, complete with sophisticated water jet technology, as well as a kiddie pool with a 30-foot waterslide.
Revenues at Spa Castle's Queens, NY location, (This Korean mega-spa chain is sometimes described as the Disneyland of spas.) were estimated to be more than $20 million annually in recent years and the company expects its Texas location to generate $14 million in 2015. Spa Castle owner Steve Chon has ambitious plans to build a Spa Castle in every state.13
LOOKING FORWARD
According to Dr. Craig Kaffert, MD, president of Amarte Skincare, Korean culture dates back to 8,000 BCE, and "… interest in skincare interest has been documented since the earliest Korean writings
(700 BCE)."14 While it is surprising that it has taken the West so long to discover the benefits of Korean beauty products, today the trend is firmly entrenched, and an industry that used to look toward European countries as the great innovators in skin care, is now—finally—turning to South Korea.
As Alice Yoon notes, "The Korean beauty industry is driven by some of the most demanding and knowledgeable beauty consumers in the world who will continue to propel the industry forward." She expects to see beauty innovations coming out of Korea for a long time to come—and notes the numerous emails she receives from retailers interested in the product show there is no sign of demand fading away.
Because of its huge market, large sums spent on research and development and a rich history of innovation, we agree that South Koreans are the ones to watch for the most exciting new trends in beauty—for both men and women—and we can't wait to see what is on the shelves in 2016.
TOP 10 SPA & WELLNESS TRENDS FOR 2016
MORE SPA AND WELLNESS TRENDS