Healthy Cruising:The Ship of Excess Has Set Sail
---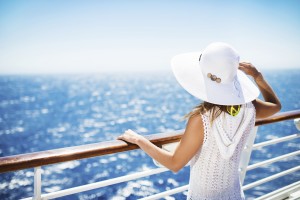 Cruise ship spas came on board in the early '80s with operators like Cunard that brought the iconic Golden Door spa in Escondido, California, aboard its flagship, the QE2, to provide fitness, spa services, and programming, and the innovative company Steiner Leisure Limited heading up hair and beauty services. It was an experiment at first—evidenced by the fact that the spa was located in the bowels of the ship until management could see if passengers would trade in some of the indulgences—like midnight buffets—and partake in healthier activities. Indeed, the answer was a resounding and instant yes! Over the years, spas became bigger and more popular, with broader programming, until every ship at sea now has spa services, and the spa and fitness areas often reside in the ship's prime real estate: front and center with beautiful views.
Just as traditional spas on land became much more than mere pamper-palaces, so, too, did the emphasis at sea change. Consumer demand for healthier travel is now steering the way for a different, complete wellness-focused approach. Wellness businesses are "boarding ship," expanding at sea to allow travelers to de-stress and keep healthy while they set sail and even once they dock—and the competition is keen.
No longer do rudimentary spas and salons, where passengers can get a quick massage or hairstyle, satisfy travelers. Today's "floating hotels" are providing some of the largest, most impressive, comprehensive spa and wellness programming and facilities available in the world, ranging from full floors to full boats, making for a truly healthy cruise vacation amid the high seas. Spa menus are evolving as well: Seafarers can now return home looking well-rested not only from massage or facials but from high-tech medical spa services, from Botox and dermal fillers to teeth whitening and acupuncture to Ionithermie.
Cruise lines are also connecting travelers with indigenous wellness and adventure activities on shore, such as trekking through the Amazon rainforest or visiting a family farm. From yoga sessions on deck to medical beauty treatments to cooking classes featuring healthy cuisine, wellness travel aboard cruise ships—and destination immersion on shore—are fast becoming major trends with true staying power.
FUELING THE TREND
The Ship of Excess Has Sailed as Consumers Demand for Wellness Travel Increases
The time of overindulgence on cruises is passé. More and more consumers are looking to stay well when traveling, whether for business or play—wellness travel is a $494 billion industry comprised of 586.5 million wellness trips taken by consumers across 211 countries1—prompting this once indulgent travel experience to undergo a healthy makeover.
Consumer Rise In Cruise Traveling
More people are choosing cruises as their preferred form of travel. For example, the compound annual growth rate in passengers for the global cruise industry is 6.55 percent from 1990 through 2019, driven by "larger capacity new builds and ship diversification, more local ports, more destinations, and new on-board/on-shore activities that match demands of consumers."2 As well, 21 million guests traveled by cruise lines globally in 2013,3 and online site Cruise Critic notes five million visitors come to its site every month to research information on planning cruises. An aging population is likely another major reason.
The Asian cruise tourism market, in particular, has seen double-digit growth over the last three years4, with reports stating industry market sizes in China increased by more than 58 percent between 2009 and 2014.5 Australia is also seeing a boom: more than one million people took a cruise in Australia in 2014, an increase of over 20 percent versus 20136.
The Marketplace Is Repositioning Around Wellness
The spa and wellness mentality has gone outside the four walls of the traditional spas/salons/fitness areas (think EVEN® Hotels' comprehensive wellness experience or Delos' Stay Well room concept), and the same model is happening with cruises. It's not enough to have a mere spa and salon at sea—to stay competitive, ships boast not only these types of facilities, but enhancements like Zen-like guest rooms, healthful cuisine, and wellness programming both onboard and off.
Brand Expansion
Leading industry wellness brands such as Canyon Ranch and others are also branching out from the competition by establishing themselves in different arenas to capture guests' attention.
Several Vessels Are On Deck
Cruise lines of all sizes are expanding; 55 new vessels are expected to enter service through 2020, totaling $25-plus billion in ocean ship investment.7 As well, new lanes will open, including a new path linking the Pacific and Atlantic Oceans at the Panama Canal, scheduled for 2016.
River Cruising Continues to Rise
The recent boom in river cruising isn't slowing down, proven by the planned 27 river cruisers scheduled to enter service in 20158 (led by Viking Cruises, which will debut 10 new Viking Longships in 2015). What comes with these river cruises are smaller, more intimate ships, entry to new exotic destinations (the Chobe River in Africa, the Irrawaddy in Myanmar, etc.), lengthier amount of time at each port—and a growing clientele that seeks to embrace a more authentic wellness travel experience. In fact, travelers seeking immersion in more local, indigenous cultural experiences and destinations is among the three top trends in luxury travel.9 This authenticity can take place either in port or onboard; for example, Viking Cruises, in partnership with Raison d'Etre's spa and wellness brand LivNordic, offers Nordic-influenced traditions like a sauna, cold pool, and even a snow grotto at sea (complete with snowflakes) on its Viking Star ship.
Increased Additions of Special Interests On/off Cruise Ships Build a Broader Traveler Demographic
Millennials and solo travelers are attracted to adventure (Royal Caribbean's Harmony of the Seas comes to mind, as it targets younger cruise-goers with exciting elements such as rock climbing, zip lining, and multi-story water slides), as well as immersive, indigenous, culturally engaging experiences—and many cruise lines, particularly river cruises, are taking note. A true sense of authenticity is now playing a major role in many guest experiences, as carriers aim to immerse travelers in the local cultural, culinary, and historical aspects of each destination. Think regional cooking lessons, tastings, lectures, etc. taking place on board, and museum visits, lessons at local schools, philanthropic endeavors, and more while docked.
ASPECTS OF THE TREND
Luxury Wellness
Steiner Leisure Limited deserves credit for moving the spa and wellness world at sea forward. In 1960, Steiner was awarded its first cruise contract to operate its salon onboard the Andes (the Queen Elizabeth and other transatlantic liners shortly followed); by the '90s, Steiner boasted 50 salons and spas on cruise ships, and the brand created the first spa afloat to feature amenities such as a functional thalassotherapy pool, inhalation chambers, hydrotherapy treatments, and pre-bookable spa programs. Today, the Onboard Spa by Steiner, the maritime division of Steiner, operates onboard 18 cruise lines, with over 150 luxury cruise ships, worldwide, providing health-focused fitness and seminar programs; spa services that range from advanced technology facials to Traditional Chinese Medicine, medi-spa services (injectables, dermal fillers, and firming treatments), and hair and nail services.
Cruise ships are tapping into luxury wellness, led by prestigious Canyon Ranch, which has reimagined wellness travel via its alliance with Celebrity Cruises to feature Canyon Ranch SpaClub at Sea facilities aboard 10 Celebrity ships. The collaboration gives cruise-goers access to classes led by Canyon Ranch-trained fitness experts; a selection of spa and salon treatments, including medi-spa facials, Asian therapies, and Canyon Ranch Healthy Feet® services; wellness programs (private nutritional consults, acupuncture, chiropractic therapy) on select ships; lectures, workshops, cooking demos; and spa-themed "AquaClass" accommodations (AquaClass passengers can also take advantage of an exclusive dining room and aquathermal lounge).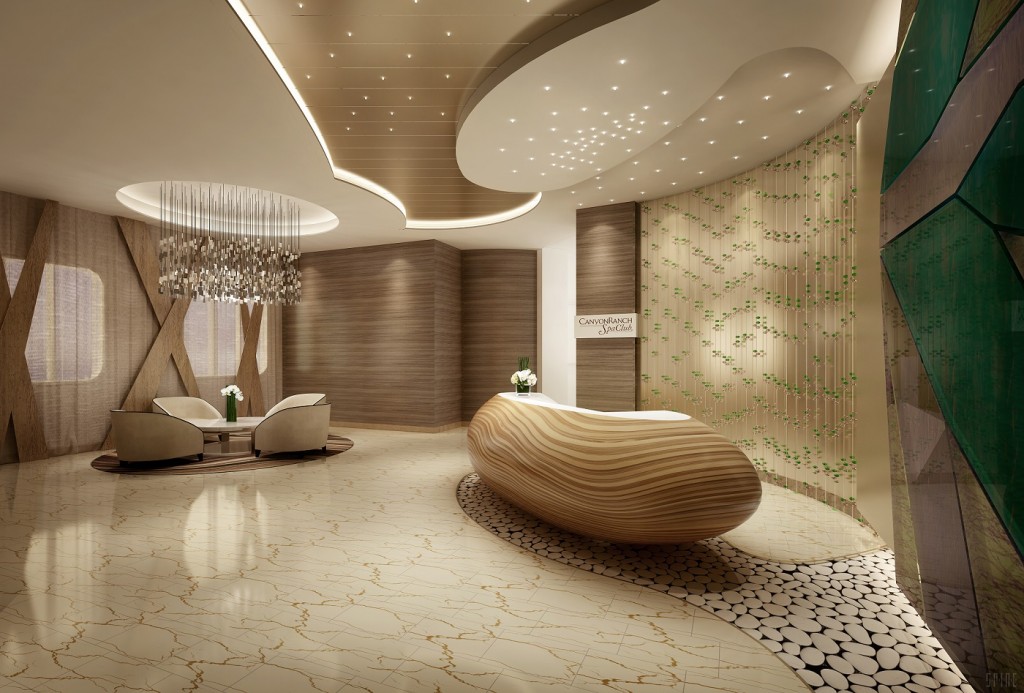 Additionally, travelers will find a lavish Canyon Ranch SpaClub aboard the equally luxurious Regent Seven Seas Cruise ship, Seven Seas Explorer, which will sail its maiden voyage July 2016. Spa-goers will enjoy exclusive treatments developed by Canyon Ranch in collaboration with Red Flower; the menu of offerings—which draw inspiration from the seven seas of the modern world, with names like Red Flower Japan: A Revitalizing Ritual of the North Pacific and Red Flower North Atlantic Journey—is expected to expand across the fleet. Adding to the allure: hot and cold experiences, an infinity-edge plunge pool, chroma-therapeutic shower, private outdoor deck, full-service salon, and circular staircase that leads to the fully equipped fitness center.
Regent Seven Seas Cruises' 3,875-square-foot suite will make its debut July 2016, impressing even the most discerning travelers with a personal spa retreat.
The inaugural Liv Nordic, created by Raison d'Etre, debuted mid-2015 aboard the Viking Star cruise ship; two more spas are under contract to open on Viking Ocean Cruises ships in 2016 and 2017. The spa is well-appointed; accoutrements encompass eight treatment rooms, including a dual suite with whirlpool; a hair and nail salon; and changing areas with saunas and plunge pools—but arguably the centerpiece is its wet zone. The area captures Nordic health traditions, particularly hot-and-cold rituals, as guests are encouraged to steps such as warming up in the sauna as a precursor to rolling in the 14º F snow grotto (yes, real snow is included). There is also a thermal pool, plunge pools, hot tub, and steam room.
Royal Caribbean Cruise Lines now features a spa suites program, with amenities such as designated spa suites, a spa concierge, mini bars stocked with healthy snacks, and custom fitness programs.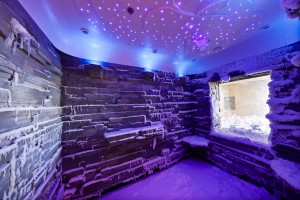 The Norwegian Escape, Norwegian Cruise Line's newest ship, boasts a Mandara Spa, complete with a thalassotherapy pool, sanarium, steam room, salt room, 24 treatment rooms, beauty salon, barbershop, and even a snow room.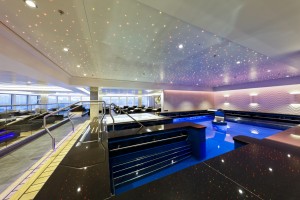 What's more, several ships now offer spa admittance as part of the package: For example, Celebrity's Millennium class ships provide travelers entry to their saltwater thalassotherapy pools, while guests of Costa's ships can use the Turkish steam room, sauna, and Jacuzzi at no extra charge. The aforementioned Viking Star thermal suite—with its saltwater thermal pool, sauna, snow grotto, and Jacuzzi—is open to cruise guests.
Voluntourism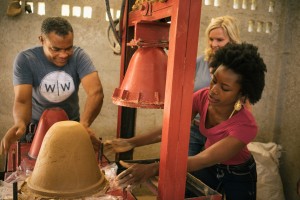 Also coming onboard: voluntourism. Reports suggest a new breed of traveler is emerging, one who ranks voluntourism, i.e., properties/tours that do good in local communities, higher than either weight loss or detox programs. Sophisticated, healthy-minded travelers now demand several wellness travel components at the properties and destinations they visit—and this includes voluntourism programming.10 This type of traveler is often focused on experiences beyond their own personal wellbeing to include others and wellness of the planet.
Opportunities are driven by cruises like Carnival Corp.'s charity-conscious Fathom brand. Fusing travel with social responsibility, the 700-passenger ship, set for its first voyage April 2016, sails volunteer cruises year round from Miami to Amber Cove in the Dominican Republic, affording ship passengers the opportunity to disembark and serve local communities. Activities scheduled for its trip to the Dominican Republic include helping teach English to children and distributing water filters to areas devoid of clean water.
Crystal Cruises is another; the fleet's You Care, We Care program, offered during Crystal Serenity and Crystal Symphony sailings, features complimentary on-shore volunteer activities, inviting passengers to work with underprivileged children in the U.S., Fiji, or Costa Rica; aid animals in Germany, Norway, and Spain; and more.
Fitness, Adventure & Indigenous Pursuits
On the fitness front, active travel company Butterfield & Robinson has scheduled a new river cruise biking program along the Danube; scheduled for 2016, the eight-day biking trip takes place aboard Uniworld's River Beatrice and leads participants from Passau, Germany, to Budapest.
CroisiEurope river cruise line is another capitalizing on cycling, with biking programs on its Bordeaux and Provence sailings; plans are to expand to Loire cruises in 2016.
AmaWaterways and Backroads have collaborated to combine fitness pursuits (hiking, biking, walking) with river cruising.
The Norwegian Escape keeps exercise enthusiasts entertained with its extensive, three-level ropes course—situated on the top deck, it has 99 elements, one of them a balance beam that stretches out over the side of the ship.
Others: Uniworld Rivers Cruises programs allow travelers to maintain their workout routines with luxuries like a personal trainer, yoga classes, and healthy menus; Royal Caribbean's inaugural Zumba cruise, with daily classes led by 130 Zumba instructors, slated for early 2016; and Royal Caribbean International's The Anthem of the Seas and Quantum of the Seas, which boast the Ripcord by iFly skydiving simulator, the first skydiving experience at sea.
Eco-travel Un-Cruise Adventures promotes small group travel and experiences rooted in adventure and appreciation of local cultures, with activities that vary from skiff rides to kayaking to wilderness jaunts.
Culinary Experiences
Foodies are well-served on Azamara Club Cruises, which offer a "Cruise Global, Eat Local" guide on select voyages in Asia and Europe. The concept offers curated recommendations to locally owned, locally sourced, and locally popular restaurants around the world.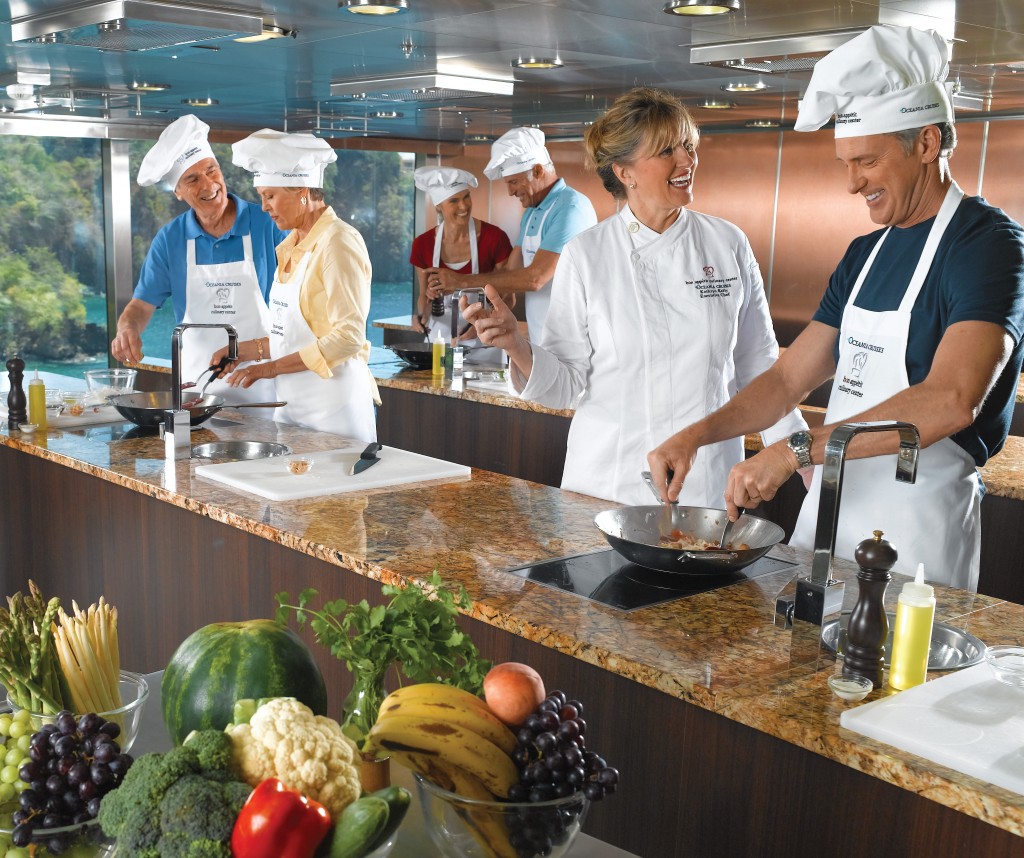 Celebrity Cruises' Celebrity Constellation ship features Blu Restaurant; available to AquaClass guests, this exclusive spa-inspired restaurant caters to wellness enthusiasts with healthy "clean cuisine."
Oceania Cruises' Riviera's Atlantic Horizons and Marina's Passage of the Explorers and Southern Seas voyages recently promoted a two-day Culinary Boot Camp at Sea, a cooking immersion program that accentuates in-depth, intense, and personalized instruction. Oceania Cruises' Marina ship will also feature the Jacques Pépin Cruise, hosted by master chef Jacques Pépin (who also happens to be the executive culinary director for Oceania Cruises).
August 2016 marks the month of an 11-day all-inclusive, inaugural Balance Food, Wine, and Wellness river cruise chartered and hosted by Balance founder and media personality Deborah Hutton, along with life coach Lyndall Mitchell and wine connoisseur Nick Stock, aboard the Avalon Waterways, Poetry II. As passengers sail from Paris to the French Riviera at Cote d'Azur, they'll enjoy personalized programming and tours of Burgundy and Provence.
Mind-Body Experiences
Viking Cruises stimulates the mind by incorporating expert-led lectures on historic and cultural context depending on the destination sailed.
Celebrity Cruises has teamed up with Randi Zuckerberg, a New York Times best-selling author and founder/CEO of Zuckerberg Media, to offer travelers an exclusive Take Care of YourSelfie program to help better balance technology with life. The program includes five spa and fitness experiences, available at the Canyon Ranch SpaClub, and seven shore excursions across the globe.
Others: MSC Cruises a week-long Caribbean cruise devoted to holistic living; Crystal Cruises line plans to introduce a designated Mind-Body-Spirit cruise in 2016.
CRUISING FORWARD
Wellness cruises will continue to set sail in strong fashion, prompted by cruise, spa, fitness, culinary, and other brands jumping on board upon realizing clientele demand for more and more wellness options. Much like the hotel industry has segmented its offerings to include budget, upscale, and luxury hotels, we predict wellness cruises will become their own category within wellness travel, as healthy beach travel, healthy business travel, etc., have already been established.
It wouldn't be surprising to see cruise ships that are strictly about becoming healthier on a cruise; ones that not only emphasize a healthy vacation but offer medical tests and provide the opportunities to become educated about topics like epigenesist and more. And, as some countries gain momentum and move forward with medical advancements such as stem cell therapy, we would not doubt if cruise ships would become places of medical tourism, as well as wellness tourism.
It should be noted, however, that ships are under various jurisdictions depending on where they are in relationship to specific countries and their shores (for example, while a ship may not open its casino when docked in many countries, once it reaches international waters, it is able to do so). This is true as well for medical licensing requirements and the terminology used when describing licensing for medical practitioners onboard a cruise ship. It is entirely possible that you might be receiving Botox or fillers from a doctor from a third-world country while paying prices charged in New York.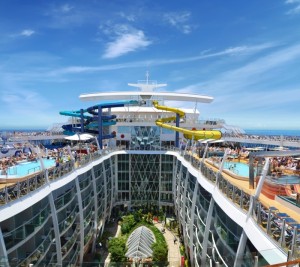 We also expect to see continuing reinvention of today's cruise ship design and programming, fueled by increasing consumer demand for all things well, including some unique brand expansions of consumer-packaged goods and service-related brands. For example, it would not be surprising to see weight-loss companies such as Weight Watchers or Jenny Craig, or major outdoor lifestyle brands such as REI, Patagonia, or the rapidly expanding VF Corporation (owner of Timberland®, Lee®, The North Face®, Vans®, and Kipling® brands) consider what the value-proposition may be with health-conscious consumers captivated at sea.
In addition, we believe that the world's oceans—while home to today's largest cruise-liners—continue to be one of Mother Nature's greatest havens for those seeking retreat and reprieve. We therefore predict a tsunami of innovation within and outside the confines of our wellness world that will eventually render the "booze and buffet" cruises of today into the "juice and transform" cruises of tomorrow.
TOP 10 SPA & WELLNESS TRENDS FOR 2016
MORE SPA AND WELLNESS TRENDS