On-Demand: Uber-izing Spa & Wellness
---
With a smartphone in every pocket and more apps than stars in the sky, the world isn't just at your fingertips—it's racing toward your front door. GrubHub wants to bring your dinner, Instacart your groceries, Drizly your booze, and Postmates is happy to fetch you everything in between. Long gone are the days when only Chinese food delivered.
The beauty and wellness industries are not about to be left behind, and app-driven on-demand options are cropping up left and right, offering people access to healthy options wherever, whenever, and however they want. Wellness clients can make appointments for home visits when it's convenient for them and receive services promptly, sometimes even within the hour. Private meditation and yoga sessions, after-practice sports massage, house calls from an MD, or even a manicure for a bed-bound patient are all just a click away.
On-demand options can't necessarily match the luxurious pampering or depth of services offered by more traditional facilities, but the appeal of an affordable, fully accredited, and well-reviewed therapist or practitioner coming to your home, office, hotel, or even hospital at the hour of your choosing is hard to deny. It's no surprise that beauty and wellness on-demand is in high demand.
FUELING THE TREND
Demand for Immediacy and Expanded Hours
The steam room, the cucumber water, the hot mugwort bath: most devoted spa goers take great pleasure in the luxurious amenities of a top rate spa. But sometimes a busy schedule only leaves an hour between work and a night on the town to get rested and beautiful, or a sudden backache on the commute home demands prompt attention outside the 9:00 a.m. to 7:00 p.m. hours of most facilities. Customers are increasingly willing to forgo the experience of a spa – or at least periodically complement it – in exchange for the convenience and flexibility of wellness on-demand.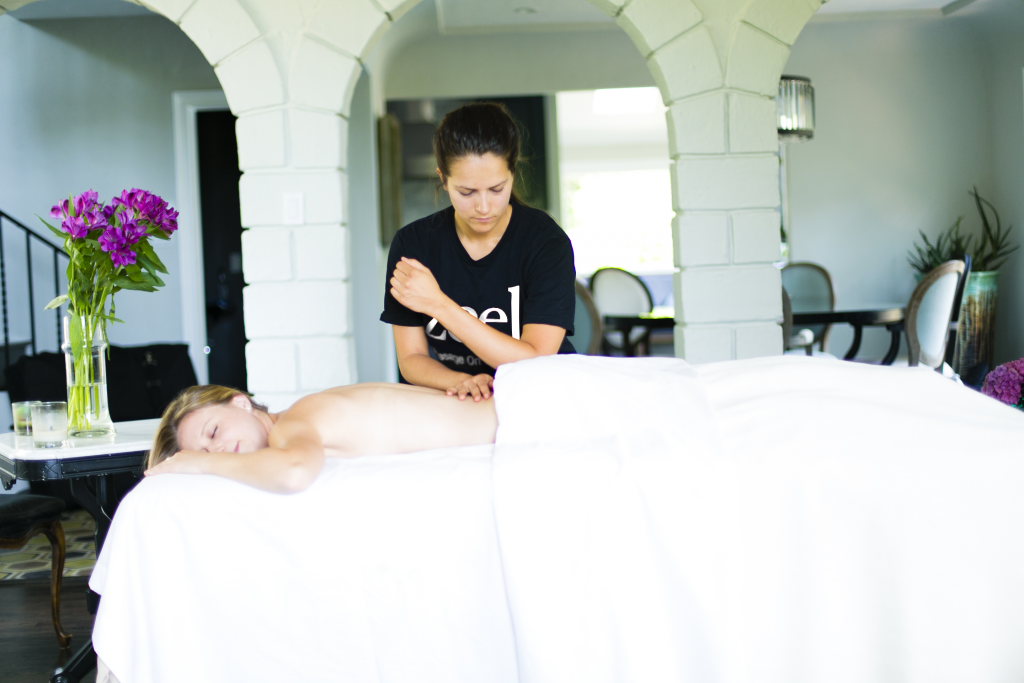 Samer Hamadeh, founder of leading massage-on-demand app Zeel, says the immediacy of these services helps both consumersand therapists. He explains, "We are literally taking a whole period of the day that was previously unavailable for people in need of massages and making it open for booking, in the most convenient possible way." On Zeel, for example, customers can book massages for start times as early as 8:00 a.m. and as late as 10:30 p.m., seven days a week, with 21 percent of Zeel's orders occurring after 9:00 p.m. Soothe, a newer player in the blossoming massage on-demand industry, offers massages as late as midnight and, like Zeel, on all major holidays. And massage is just one segment of a wide spectrum of beauty and wellness apps now providing after hours, at-home services.
More Consumers Rely on App-Driven Service
The runaway success of the ride-sharing app Uber in particular has done much for public acceptance of app-based, on-demand services, with its model so culturally pervasive that, according to Fortune Magazine, start-ups seeking venture capital commonly refer to themselves as, "the Uber of our market."1 And with good reason: a leaked internal Uber document projected explosive grown from $688 million in 2013 to $10.84 billion this year. Uber bookings have grown by nearly 38 times in just four years, with $7 billion raised from private investors and an imputed market value of more than $50 billion.2
Uber might be one of the most visible examples, but in only the last few years a suite of new apps has allowed customers to choose from trusted local services, connect securely with major institutions like banks, and buy every variety of good under the sun with safety and ease. According to The Fiscal Times, mobile app usage jumped by 74 percent in 2014, while app usage specifically for lifestyle and shopping increased by a staggering 174 percent.3 The Internet in general has also changed life for millions of homebound people, from those who have mobility issues to moms with young children who can't get out of the house but can shop and enjoy the latest movies online. Now on-demand wellness and beauty services give people access to services they could not easily enjoy– and the response is overwhelmingly positive.
Customers Are Stressed, and Stressed for Time
The prevalence of stress in the workplace is well documented in the health and wellness community. Six out of ten workers in major global economies claim to experience increased workplace stress,4 with over half of the global workforce stating that they are closer to burning out than they were just five years ago.5
What sets wellness on-demand apart, however, is that the very factors that contribute to rising levels of stress also paradoxically make it more difficult for people to pursue traditional forms of wellness to alleviate that stress. In short, if you're overworked and overbooked it's unlikely you'll have the time to schedule a stress-reducing trip to the spa or session with your personal trainer. On-demand services exist specifically to circumvent these constraints and squeeze a little personal time out of even the most crowded calendar.
ASPECTS OF THE TREND
Massage Leads the Way
The global spa industry has seen recent, powerful growth, expanding from a $60.3 billion market of 71,672 spas in 2007 to a $94 billion industry of 105,591 spas by 2013. The U.S., the global leader, is now a $16.25 billion industry with 22,852 spas.6 And this thriving industry has wrapped its strong, soothing arms around the idea of on-demand services, with results that appear to have benefited everyone involved. Consumers gain more choice and convenience, therapists gain more bookings, and small businesses and startups gain a new avenue to break into the industry without the massive overhead of running a brick-and-mortar facility.
The success of the aforementioned app Zeel and other early on-demand providers has excited not just therapists and consumers, but also venture groups and angel investors. Zeel boasts a roster of over 5,000 vetted therapists and more than 500 company contracts in New York, Boston, Chicago, LA, San Francisco, and Miami, among others. And Soothe recently acquired the smaller massage on-demand app Unwind Me and now operates in
13 cities with over 1,700 therapists.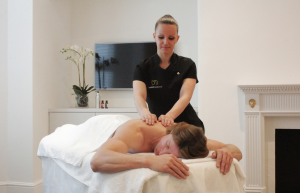 On-demand massage services have become a truly global phenomenon. For example, the UK's Urban Massage books massage therapists in London, Manchester, Birmingham, Edinburgh, and Glasgow. The services marketplace Vaniday, which offers massage therapists, hairdressers, beauticians, makeup artists, and even tattoo artists, recently launched in Brazil, the world's third largest beauty and personal care market.7 And China's own NANA Panda and Diandao are other new additions to the massage on-demand scene, servicing various Chinese mega cities.
This meteoric growth is driven as much by technology as demand, with massage on-demand services taking a page from Uber, Airbnb, and Instacart's book. Online reviews and increased transparency build trust with consumers. Better booking software allows for smoother, more secure transactions. New booking and compensation models foster competitive pricing for consumers and higher earnings for therapists. And with every year the public is more and more comfortable with the design and operation of smartphone-based services, making the whole process as seamless as possible.
Differences exist amongst these apps in how their services are implemented. Some, like Refresh Body, give you complete freedom to choose your favorite therapist or instructor, while others like Zeel and Soothe choose the instructor for your first booking. After you have seen him or her once, you can prioritize your therapist. Although Refresh Body, Soothe, and Zeel's specialists bring all the necessary supplies, making your only job to answer the door, other apps remind customers via text to have a sheet set prepared as well as a place cleared for the table. But, regardless of their distinctions, all of these on-demand services (for both massage and general beauty and wellness) make consumers' piece of mind a priority. Therapists and practitioners are screened, licensed, background-checked, and fully vetted, and customers can usually see detailed reviews as well as select their preferred gender. Zeel additionally works to keep their therapists safe and comfortable verifying a client's identification, the only on-demand wellness company to do so to date. With safety baked into the process, a home visit from a massage therapist booked on your phone is increasingly seen as a welcome alternative rather than a risky proposition.
A Blow Out in your Bedroom
Beauty on-demand apps have stepped into the spotlight as well, with approaches as varied as the styles they offer. The popular beauty app StyleBee, for example, books home visits by professional stylists, with each appointment determined by proximity and user profile information. The service Glamsquad, on the other hand, asks users to choose the hairstyle or makeup look they want before booking an appointment, and Glamsquad then assigns an appropriate beauty professional to arrive in as little as 90 minutes. Vênsette is attempting to brand itself as the upscale alternative to its competitors, servicing major events by luxury brands as well as individual appointments for everyday consumers, all with "hand selected and trained" stylists who arrive in uniform.
The freshly funded Chinese app Meirong Zongjian, which roughly translates to Beauty Director in English, books beauticians on-demand who arrive exclusively equipped with high-end French cosmetics. Singapore's Vanitee brings in over 70 bookings every hour, having grown eight times in bookings in just its first three months. And finally there's PRIV, operating in both the U.S. and UK, which takes a much broader approach to beauty services and allows users to schedule appointments for haircuts, blow outs, manicures, massage, workouts, and spray tans.
Nail Care Beyond the Salon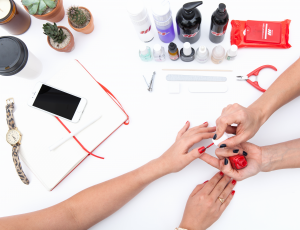 The on-demand manicure service Manicube launched three years ago and was recently acquired by Elizabeth Arden Red Door Spa, which has 29 day and resort spa locations across the U.S. According to Todd Walter, CEO of Red Door Spa Holdings, the companies are working together on, "… creating a new model and standard for the industry, employing top trained and licensed technicians to service consumers at their convenience, when and where they work, or at the spa."8 Unlike other on-demand beauty services that come to homes, Manicube specializes in bringing no-hassle manicures and pedicures to the workplace—and also offers barbering services. In the time it takes for others to step out for a smoke break or wolf down lunch at their desk, you can receive a thorough, lovingly administered manicure or enjoy a quick trim by a vetted barber without ever leaving the office.
GlossPod operates in London and Paris, dispatching their professionally trained "nail therapists" to homes, offices, and hotel rooms, and if your manicure chips within 24 hours they'll return to fix it for free. The service ManiCare specializes in provided manicures to those whose ailments are a little more severe than a busy schedule or rough cuticles. Their treatment costs considerably more than a salon visit, but is well worth it for someone bedridden due to injury or illness and in need of a beauty pick-me-up. Founder Kate Arian actually inspired to create ManiCare while in recovery for her own double lung transplant.
The Home Gym, Redefined
With on-demand fitness apps and services offering in-home, personalized workouts, customers who might otherwise shirk the gym are quickly losing their excuses for not breaking a sweat. Handstand, Vint, and TRN are some of the leaders in the arena of fitness on-demand, and all promise to deliver top notch fitness professionals to your doorstep at competitive prices. Bi-coastal Provita specializes in home visits from yoga instructors, allowing customers to choose from nine categories, including Ashtanga, Bikram, vinyasa, and pre/postnatal.
Veluxe straddles the line between fitness and beauty, providing yoga and personal training on their list of services right alongside blowouts and updos. Even sports celebrities are getting in on the action, with tennis star Ana Ivanovic having recently launched the on-demand fitness app Trainers4Me to connect customers with personal trainers anywhere in the world. All of these apps provide customers with the opportunity for a guided, professional workout far from the noise and crowds that turn many off a trip to the gym.
House Calls and Virtual Visits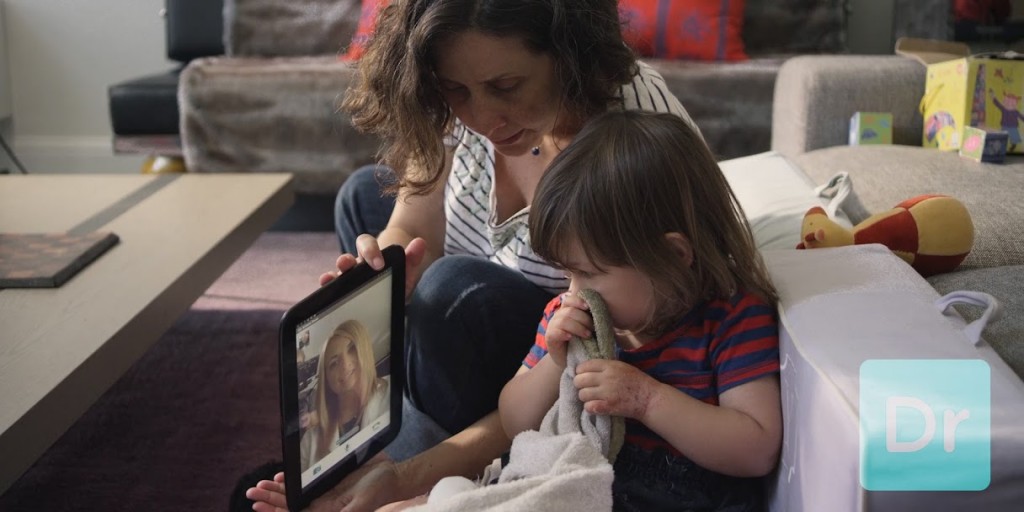 Before World War II, about forty percent of all doctors' visits were house calls. Today the rate has plummeted to less than one percent.9 Thanks to the growing popularity of on-demand medical services, however, expect that number to rebound. The high overhead for medical offices, the ever-increasing fees of a hospital visit, and an aging population that would prefer not to leave their homes while ill all contribute to the growth of on-demand services. Home visits allow for more time, attention, and individualized care for patients as well as a new potential career path for doctors, nurses, and health professionals: a win-win all around as long as the quality of care stays high and costs stay low.
Heal, one of the more popular apps for medical services on-demand, charges a $99 flat fee to send a doctor to your door anytime between 8:00 a.m. and 8:00 p.m., no matter the length of the visit. Pager, available in New York City, charges $50 for the first visit, $200 for subsequent visits, and $100 for a physical. Both services, and others like them, make sure their doctors arrive fully equipped to diagnose ailments, treat injuries, and write (and even fill) prescriptions.
Other services and apps—like Doctor on Demand, Teladoc, MDLive, and American Well—eschew house calls for virtual consultations on your phone, tablet, or computer. Doctor on Demand, backed by British mogul Richard Branson and co-founded by Dr. Phil's son Jay McGraw, has already recruited more than 1,400 doctors in 46 states. And it's no surprise that in a field as specialized as medicine there are equally specialized teleconferencing options, like Spruce for dermatologists or Maven, which caters exclusively to women.
THE FUTURE
On-demand services for beauty and wellness are a rising tide, lifting all boats. They offer convenience and immediacy for customers, new low-overhead business prospects for entrepreneurs, and the chance for therapists and practitioners to enjoy greater flexibility while also pocketing a higher percentage of their service costs than they would at a spa or salon. These services also seem to be growing alongside traditional spas and salons, with total industry revenue up 5.4 percent in 2014 over 2013, and spa visits hitting a record high of 176 million in 2014.10 Most people will continue to prefer the luxury and community of a spa or fitness studio, but in a world where every kind of wellness is growing there's room for both on location and at home markets to flourish.
A trend like this, with all winners and few if any losers, is bound to keep growing. These kinds of at-home fitness, wellness, and beauty services have long been the province of celebrities, and it's obvious why affordable, easy-to-order versions would be so appealing to the mass market. The opportunity is also present for existing spas and wellness providers to partner with these on-demand services and expand their offerings, especially for customers passionate about wellness experiences who simply want more. Some spas are already using Uber to supply therapists during hours when they have a practitioner available but not a room. And Zeel recently launched Zeel Concierge, a service that helps hotels and spas book appointments that would otherwise go unfilled due to lack of staffing or last minute requests. Using Zeel Concierge, hotel concierges and spa staff can book appointments at their facilities or hotel rooms using Zeel massage therapists, with Zeel handling availability and payment.
According to Zeel's Hamadeh, another promising area for growth is subscription-based models, such as the company's Zeelot program, which is designed to bring down the cost and raise the value of each massage. And expect to see fitness, beauty and medical services also experiencing similar subscription-led boosts in revenue. New wellness and beauty services are also likely to enter the arena, from on-demand spiritual advisors and acupuncturists to nutritionists and detox gurus. And more workplaces will seek to take advantage of services like Manicube, improving morale with subsidized, office-wide opportunities to book massage services and workouts. It's estimated that there are well over 100 of these on-demand spa, fitness, beauty, and medicine apps, and as with any startup movement we can also expect consolidation in the future, with those providing the highest quality, most reliable services bound to absorb the competition.
An abundance of stress and a paucity of time are the realities of life in 2015. But people are, above all else, inventive creatures, and the flourishing market of beauty and wellness on demand demonstrates that we intend to feel great and look great no matter the constraints.
TOP 10 SPA & WELLNESS TRENDS FOR 2016
MORE SPA AND WELLNESS TRENDS