Death & Spas: Thriving During Life's Transitions
---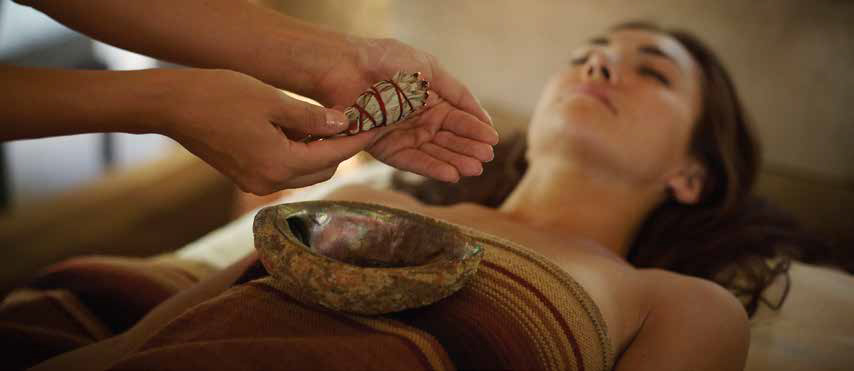 A core part of a spa's DNA is personal connection and helping people cope with pain and stress. And a growing percentage of spas around the world offer services specifically created for people suffering from serious illnesses like cancer, and numerous spas and wellness businesses provide free services and raise money to support health-related causes.
In 2014, spas are starting to have the "death" conversation and help people cope with terminal illnesses, whether they are patients or caregivers, in the most comfortable and supportive environment imaginable. The core strengths and beliefs of the spa/wellness industry are also impacting the health care community, and we are seeing hospitals and long-term care facilities break down the boundaries between hospitality and health care – and recognizing the power of touch and creating more soothing environments for the people under their care.
Spas are the natural healers for life's hardest challenges, and also help people manage stress-related issues, often brought on by difficult transitions such as job loss, divorce…even war.
Caring is truly the DNA of the industry, and in 2014 and beyond we will see spas and wellness centers bring comfort and healing to more people…even those who are transitioning to the end of their lives.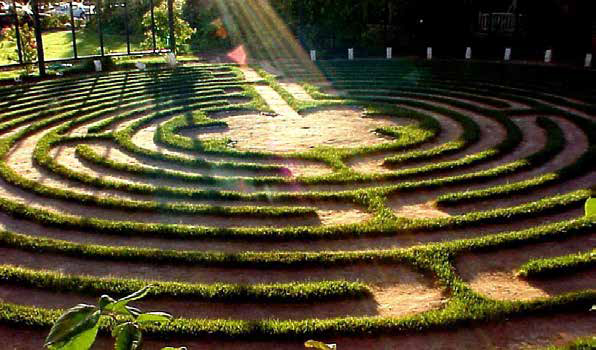 FUELING THE TREND
An Aging Population
No matter how you define "Baby Boomer–described as people born between 1946 and 1961 in Australia and 1946 and 1964 in the United States–the sheer size of this aging demographic is having an outsized impact on the world. Consider this: By 2030, when the first boomers reach 84, more than 20% of America's population will be over 65.1 That means the number of people dying every year will also increase–and the industry is starting to recognize that end of life care is a business opportunity.2
The Toll of Stress
The World Health Organization3 estimates that mental disease, including stress and related disorders, will be the second leading cause of disabilities by the year 2020, and that stress disabilities, which include impaired physical and mental functioning, lost work days and a high use of health care services, are as significant as workplace accidents and medical conditions. WHO also reports that over one million people commit suicide every year.
Rise of Preventable Diseases
The world's population is increasingly becoming unhealthy. In OECD nations, one in two adults are overweight and one and six are obese. By 2020, preventable chronic diseases will account for 60 percent of all disease worldwide.4
Hospice Care
Hospice, which comes from the same linguistic root as hospitality, began in 1948 when Dame Cicely Saunders founded St. Christopher's Hospice in a London suburb. The international organization provides medical care, pain management and spiritual support in countries including Africa, Australia, Canada and the UK.5 Spas are a natural – but very different – extension of the palliative care offered by the Hospice program, which can offer patients prescription drugs for pain management and provide medical services.
Acceptance of Death
Worldwide there is more awareness and acceptance of death, in part due to the rising influence of Eastern spiritual practices such as Buddhism and Taoism. The website "Let's Have Dinner and Talk About Death" teaches people how get together over dinner and have open conversations about end-oflife decisions and openly discuss what matters in life as well as death.6 HBO's new series, Getting On, an end-of-life comedy adapted from the BBC program of the same name, is rife with hospice humor and deals openly with dying and aging.7
The Über Trend: Mindfulness
Mindfulness practices, such as meditation, are also driving the acceptance and awareness of death. Millions of people around the world in countries like India, Vietnam and Japan practice some form of meditation; the Western world is recognizing the benefits of mindfulness, and more spas and wellness retreats are offering meditation training.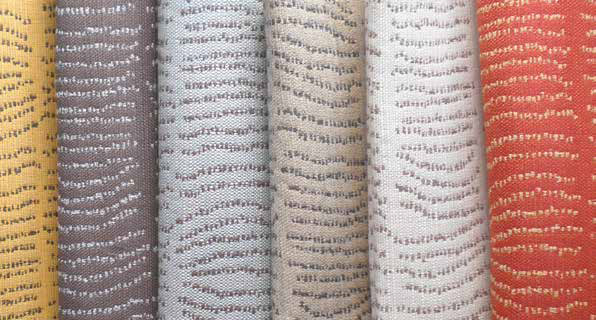 DESIGN IS A HEALING ART
Clodagh, the award-winning designer, believes good design supports and enhances both the spirit, as well as the body, and can transform people's lives. She is passionate about providing a serene environment for people who are ill and the need to address and acknowledge death as a natural part of life that can be celebrated… just as birth is.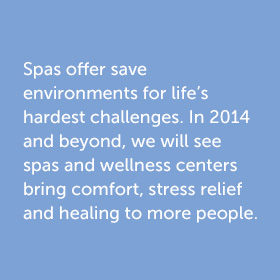 She is currently designing the National Center for Palliative Care Innovation that will integrate palliative care in an assisted living model for the HealthCare Chaplaincy in New York City.
Her new SARANA textile collection, which was created in collaboration with CF Stinson textiles, is named for a word from Pali, an ancient Buddhist language that means "safe place," principals of wellness philosophies such as Biophilia, Chromotherapy and Chakra with other wellness philosophies to achieve a line of upholstery and privacy curtain textiles that support healing environments.
The textiles, which will be used in health care, spas/hospitality and residential settings, are inspired by nature and explore ancient healing symbols.
According to Clodagh, studies have shown that the more visits a patient receives, and the longer visitors stay, the shorter the recovery time will be. The collection is intended to provide comfort and a sense of security for both patients and visitors.
Clodagh said, "If I was told I had six months to live, I would go to a spa." Her new collection reflects the nurturing, comforting environment that so many spas offer.
Caring is the DNA of Spas
Many businesses in the spa, beauty and wellness industries support causes that help others, such as the EIF/Revlon Run/Walk for Women, which supports the fight against women's cancers. And numerous spa owners and their staffs are opening their doors and hearts to people suffering from severe illnesses.
The Spa Care Center is the first is the first standalone spa in Florida to offer services specifically tailored to cancer patients, including post-mastectomy nipple tattooing. Every staff member is either a cancer survivor or has close relatives who have had cancer and the spa only uses products that are suitable for patients undergoing radiation or chemotherapy who often have sensitive nails and skin. The Spa Care Center also makes home visits to clients who are not able to visit the location.8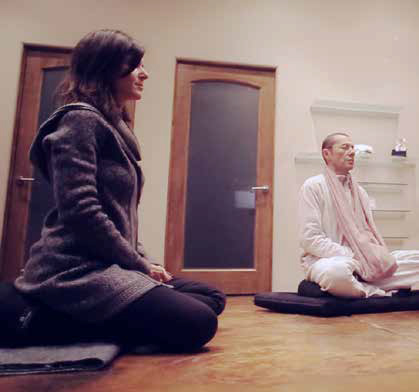 The Grove in Bournemouth is the Britain's first hotel dedicated to with cancer and life-limiting illnesses, and Touch Therapy at Radisson Blu, also in the UK, is among the many spa in the UK offering treatments for people being treated for al stages if cancer.9
And an article published at Spafinder.com featured several spas that are fighting cancer, including:
The Farm at San Benito's Six-Night Integrative Cancer Care program focuses on natural, holistic approaches for the entire body, along with strengthening the immune system and boosting energy through scientific-based integrative therapies. The Farm's team of medical specialists works with patients' oncologists and administers such treatments as a nutritional assessment, individualized meal plan, colon hydrotherapy, IV vitamin infusions, and ozone therapy.
Upachaya Eco-Lodge & Wellness Resort in Honduras offers all-inclusive Living Beyond Cancer-Healing in the Tropics retreats that focus on the physical and emotional issues regarding wellness following cancer treatment.
And the Connecticut Spa at Norwich Inn has partnered with The ECHO Cancer Foundation to create a fragile client" treatment menu that includes wellness massage therapy, a relaxation facial, and a hydrating body antidote.
The article also described treatments and programs found at spas and fitness centers that are effective for cancer patients, such as:
Manual Lymph Drainage
Though the benefits of manual lymph drainage have been debated, one randomized clinical trial on SpaEvidence.com discovered early physiotherapy, including manual lymph drainage, effectively worked in preventing secondary lymphedema in women who had surgery for breast cancer that involved dissection of lymph nodes.
Yoga
A National Taiwan University review reported yoga has a "more positive impact" than supportive group therapy when it comes to reducing anxiety, depression, and stress in cancer patients.
Massage
It was discovered that massage greatly reduces nausea in women with breast cancer undergoing chemotherapy, according to a University of Göteborg randomized controlled trial, found on Spaevidence.com.
Pilates
Post mastectomy breast cancer survivors saw significant improvements in shoulder and neck rotation, quality of life, mood, and body image when using the Pilates method, says a study conducted by the Mayo Clinic.
TEACHING THE INDUSTRY
Spa4ThePink teaches the spa industry how to work with end-of-life clients and to bring compassion to healing with cancer patients. Founder Julie Bach noted that, "We have found that spa professionals are not only uncomfortable but they don't know how to set healthy boundaries for themselves when working with cancer patients nearing end of life."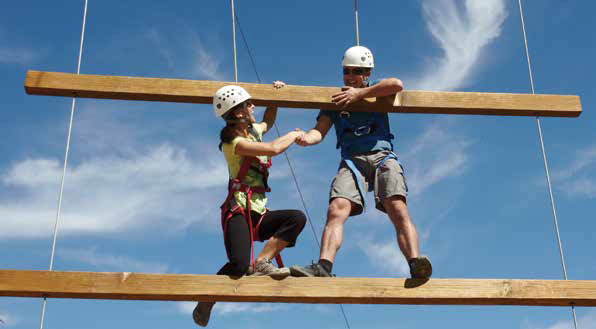 Mindfulness instructor Felix Lopez, who is a former monk, works with spa professionals, including massage therapists, acupuncturists, skin care professionals and yoga instructors, to experience love and compassion for themselves and their clients. Spa4ThePink also beings Lopez to cancer hospitals and support centers to work directly with cancer patients and their caregivers.
The company has its own center that integrates mindfulness, meditation, yoga with spa services and presents immersive retreat experiences that teach cancer patients, nurses and spa professionals how to understand what mindfulness is and how to bring it in to their personal lives and teaching lifelong skills that they can practice anywhere.
"When thinking about developing a yoga and mindfulness Practice at home, it is much like a skin care at home. You do it everyday, said Bach. You come in for a facial to supplement what you are doing, just as you go to yoga classes to supplement your home practice. You have to have a home practice, or you will not see results."
MANAGING THE STRESS OF LIVING
And while all spas are in the business of helping people relax, many now offer specific stress management programs such as Brenners Park– Hotel & Spa (Germany), Tere di Saturnea Spa (Italy), Kamalya Koh Samui Wellness Sanctuary & Holistic Spa, COMO Shambala Estate, Fivelements, Puri Ahimsi (all in Indonesia) and Grand Resort Bad Ragaz (Switzerland).10
Green Valley Spa's unique stress recovery program, under the direction of Mental Health Director Dr. Sidney Young, includes diagnosing the causes and severity of a person's stress as related to his or her medical and mental health. The difference? The diagnosis takes place in a safe and nurturing spa setting. Specific therapies are designed to help a guest relax while the body is being strengthened through exercise and healthy nutrition. Guests can schedule personal one-on-one sessions and are encouraged to participate in group activities like hiking, yoga and cooking classes; coping skills, such as meditation, yoga and journaling, are also taught and encouraged. The goal is to send the guest home with the tools to manage stress in their everyday lives.
Green Valley has invited returning war veterans (and their families) who are suffering from post-traumatic stress disorder to be guests at the spa, which is located in the Red Rock Canyon country of Utah.
DIVORCE, JOB LOSS & OTHER TRANSITIONS
Of course serious illness and death are not the only challenges people face in life. Divorce and job loss are among the many life challenges millions cope with every day, and practically any destination spa or resort spa can be a good place for people to reflect, rejuvenate and restore their lives. Spas that offer wellness programs are a particularly good choice, and for those who want to ease the transition by spending time with friends and families, many destinations offer special "girlfriend getaways."
In the future more spas will recognize their natural role in providing healing, support and caring to people facing serious illness and death–and the opportunities they have to help them deal with life's challenges… both large and small.
WebMD
Spa Business described end of life care as "a market that is ripe for disruption" in its Spa Business Handbook 2013.
World Health Organization, Global Burden of Disease Survey, updated 2004.
World Health Organization
National Hospice and Palliative Care Organization
Bloomberg, September 2013
Los Angeles Times, " Leave 'Em Laughing," November 2013
The Sun Sentinel, "New spa services tailored to pamper those in cancer's grasp," October 2013.
The Daily Mail, "Gluten-free chateaux and anti cancer spas… However ill you are you CAN get away," June 2013.
Spafinder.com
TOP 10 SPA & WELLNESS TRENDS FOR 2014
MORE SPA & WELLNESS TRENDS