Wired Wellness
---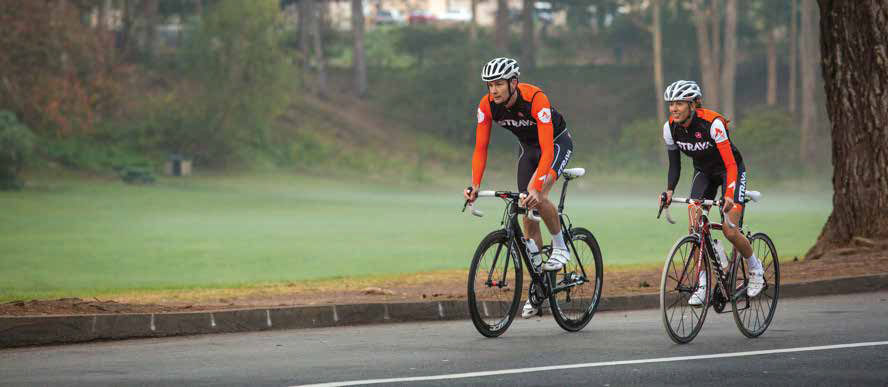 For some, even connecting the words "wired and wellness" is counterintuitive, especially as being tethered to cell phones, computers and tablets every waking minute of our lives has created a backlash of its own. But, still, we have become a society that is crazy for data – and putting this data to work can truly make us "well".
Although there may be a significant amount of hype surrounding digital health apps and devices (including lots of venture capital money), Spafinder Wellness predicts that Wired Wellness has a stunning potential to change the way we both look at and approach our overall wellbeing.
Employee Wired Wellness
Employee wellness programs continue to drive Wired Wellness in 2014. Whether the goal is to significantly reduce health insurance costs, minimize absenteeism or, perhaps most importantly, increase the workforce's wellbeing, employee wellness is setting the agenda around this segment. And, because businesses are actively tracking the results of these programs, they have realized early on that without a motivational or social aspect driving the use of these devices, people are less likely to embrace them.
So companies have started integrating team play and social sharing into wellness programs and have seen results and participation soar.
As Chris Rooney from employee wellness startup GetHealth says: "An app won't change how someone exercises or eats on its own; it has to be tied into a number of different mediums–from medical doctors to health insurance providers to physical trainers and even a user's social group."1
However, as with mHealth, privacy concerns in workplace wellness also shouldn't be minimized. Questions like: Who will have access to all of this data? Should employers (or their insurance companies) be able to monitor whether or not we've walked to work or had a croissant for breakfast versus a piece of fruit? In order for the next phase of Wired Wellness to take shape, we will be seeing a sharp focus on the control of this data.
Today's Wired Wellness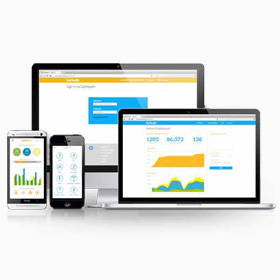 We define "Wired Wellness" as any point where digital and wellbeing intersect – from digital devices that track our every move to straight-forward online booking engines that allow you to save a spot at your favorite gym or yoga class or book your next massage to the huge choice of online classes. These examples of digital connectivity that aid our access to wellness is something we've come not only to expect but also to demand.
Taking a closer look at online classes, a Google search for online yoga alone serves up over 30 million results.) And the next generation of virtual classes will further change the way we workout and train. LiftSessions (www.liftsessions.com) brings the live trainer experience literally into your home or hotel room so you will never be able to skip a work out again. Founded by Chris Blyth, who's worked in some of the most prestigious gyms in the world, LiftSessions promises to be a useful tool for personal trainers and gym management to help with tracking performance and scheduling sessions.
Of course, we can't talk about what's happening in Wired Wellness today without looking at the ubiquitous health and fitness tracking devices and apps on the market. It may have started with Polar heart monitors in the 1980s but today's devices, from companies like Jawbone, Nike and FitBit, take our need for data to another level, delivering a plethora of information on the number of steps we walk, miles we run, calories we burn and even the quality of our sleep.
Fueled by our need to track data (a trend dubbed "Quantified Self," meaning self knowledge through numbers), these trendy tracking devices are selling in droves – with total sales projected at 252 million units by 2017.2 Something to think about: that number is four times the population of the United Kingdom and about 50 million shy of the entire population of the US.
With sales volumes like this, you might expect us to say that these trackers mark the pinnacle of Wired Wellness, but we think they are only a stepping stone to some of the next big things, and, potentially, might even lead to a backlash in consumer digital health monitoring. Because, unlike a virtual yoga class or online booking, wearing, fiddling and dealing with the data these apps and trackers deliver us is not always easy and can often be stressful (the opposite of wellness). And, like any new toy or hobby, using them may be fun at first, but the potential for boredom and frustration in learning that we're not achieving our targets could relegate them to the bottom of the gym bag.
Another source of digital and data fatigue could come from the huge number of mobile apps in this space – there are now close to 100,000 mobile health apps in 62 app stores.3
Spafinder Wellness predicts that the survivors in this race will be the apps that rise above basic data capturing and, instead, are able to capture the imagination and commitment of their users. We believe the game changer will be twofold: making the data capture more streamlined and teaming that data with both your social peer group (think: your exercise buddies) and/or expert advice (physicians, nurses, personal trainers). Both these groups have the ability to keep us engaged and to help us take action to change our behavior to have a positive impact on our overall health.
Untie the Bands That Bind Us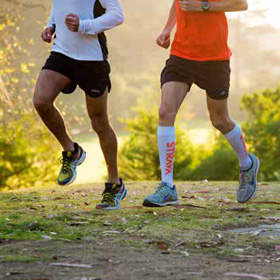 One of the big trends in Wired Wellness for 2014 will be a move away from the wristbands that bind us. An obvious example is using the GPS technology and sensors that exist in the device you already carry – your smart phones.
Making data capture easier is the goal of ProtoGeo's Moves. As long as you have your smartphone with you, Moves logs the time spent walking, cycling or running–no straps to fiddle with and no need to upload data. At less than US$3, compared to $100s for the FitBit or Nike FuelBand, it is easy to see tracking reaching the masses much more easily.
Taking this to whole other level is Strava; its Strava Run and Strava Bike apps are slick examples of tracking technology alongside a huge amount of "friendly competition" to keep users motivated. For example, if you often run the same route, now you can compete against yourself or compete against the "friends" you follow. Strava has also incorporated virtual clubs to join and offers up challenges with rewards to keep users motivated. This example of "social fitness" is something that Spafinder Wellness predicts will endure just as running clubs of yore were successful. It's a concept that works the way humans work.
Just Wear It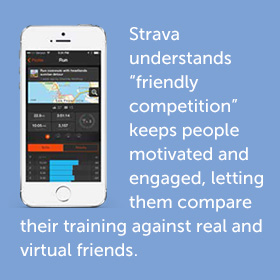 More cutting edge will be the smart clothing coming to a store near you. The creators of "clothing apps" are already looking way beyond the "data box" and into developing uses that can affect a change in behavior. For example, Heapsylone's SmartSock not only tracks how much you run but also the way you run. Its sensors can measure pressure to your foot, and this data can help you improve your running style to minimize injuries. Just as importantly, it could be a boon to the physical therapist and podiatrist looking to assess a patient's foot and how to treat it.
Another breakthrough is the FitnessSHIRT manufactured by the German-based Fraunhofer Institute, which has the first generation of truly "wearable" trackers that users won't have to strap on. The shirt is outfitted with tiny electrodes that measure physiological signals like breathing, pulse and changes in heart rate and then transfer that data via radio link to a smartphone or computer, where it can be analyzed not only by you but also by your personal trainer. But the manufacturers are thinking far beyond tracking for personal use and looking at using the shirt technology for firefighting and rescue teams, who put their health – and frequently their lives – at risk. With continuous monitoring of cardiac and respiratory functions, this could be an early warning system that saves lives. This is Wired Wellness that matters.
Taking this concept to sci-fi levels is the move from wearable to digestible tracking. Though it sounds like future-speak, there's already an FDA-approved ePill that can be swallowed to track the medications people are taking and how they are affecting the body. This data is then sent to a smartphone for analyzing. Why is this so significant? Its first application is as an aid in clinical medical trials to improve what pharmaceutical companies know about the efficacy of the drugs they are developing. One of the biggest issues in patient trials is the people who do not take their drugs as prescribed, which can seriously undermine the statistical analysis of trials. Because The Proteus system is designed to deliver precise information about medication ingestion, dose timing and associated physiologic response of patients, including heart rate, activity, rest, and skin temperature, pharmaceutical companies will no longer rely on human input for this important data, and, with investors like Oracle, you can expect some interesting applications to come from Proteus Digital Health's Ingestible Sensor in the future.
Remote Patient Monitoring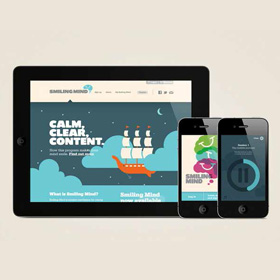 This brings us to another important aspect of Wired Wellness 2014. There will be a much greater focus on patient monitoring, fueled by numerous factors including our aging population, unprecedented growth in chronic diseases, the high cost of on-going medical care and, crucially, the increased network speeds available with 3G and 4G.
The concepts make a lot of sense: give patients more responsibility for their own health management from the comfort of their own home, while allowing them to communicate with their healthcare providers. Dubbed mHealth (mobile health) this emerging market promises to grow 40 percent over each of the next five years to reach US$10.2 billion in 2018.4
A simple example comes from Intelligent Living's new electronic Pillbox app. As noted, many patients may not take their medications as indicated, which can result in life-threatening issues. This app tackles this issue by alerting users to take their medications and notifying care givers about medicine, vitamin and supplement consumption.
Diabetes is an obvious example of the need for mHealth. According to the American Diabetes Association, the cost of diabetes care in the U.S. grew to $245 billion last year. With more than 11 percent of the US population alone classified as diabetic, mHealth developers have a very specific and very important market.
The Finnish-designed device, Mendor Discreet, is an all-in-one monitoring device that enables diabetics to check their blood glucose levels quickly and discreetly. It looks like a smartphone and can test insulin levels in less than 20 seconds. The device has won fans in the EU who are facing laws that require testing of glucose levels every hour when flying a plane; solo flyers simply couldn't check it with standard devices.
Agile Health is taking a more simplistic approach to changing diabetes patients' behavior with myAgileLife, a text messaging-based program that sends targeted, personal and educational text messages to change behavior. The product has already undergone a successful trial at the University of Southern California.
"Our focus is really around behavior change," said Gary Slagle, CEO of Agile Health. "It's about getting inside someone's head."
Clearly, this segment of Wired Wellness has far reaching implications–some of them surprising. For example, the Louisiana Department of Corrections is funding telemedicine for its inmates, allowing patients a new level of access to doctors that eliminates the costly transportation and security around usual inmate treatments.
Another fascinating example is being led by Muhammad Yunus, the Nobel Peace Prize Laureate responsible for many innovative programs benefiting the rural poor. His Grameen Movement is looking at the issue of risky pregnancies in Bangladesh where many women hide their pregnancies and don't know if their unborn child could be in danger. Working with Intel, the plan is to develop an ultrasound app that enables women with smartphones to conduct their own tests and send the results to a doctor for private consultation. An application like this could reduce costs and improve OB/GYN care in any country.
The pain point with mHealth is issues arising around privacy and security concerns. Patients will have to be assured that their confidential data is protected–a concern that is being taken seriously by medical professionals and governments the world over. But motivation, in terms of both cost and life savings, to build a system that is workable is huge.
TOP 10 SPA & WELLNESS TRENDS FOR 2014
MORE SPA & WELLNESS TRENDS