Wellness Retreats Rise… & Urbanize
---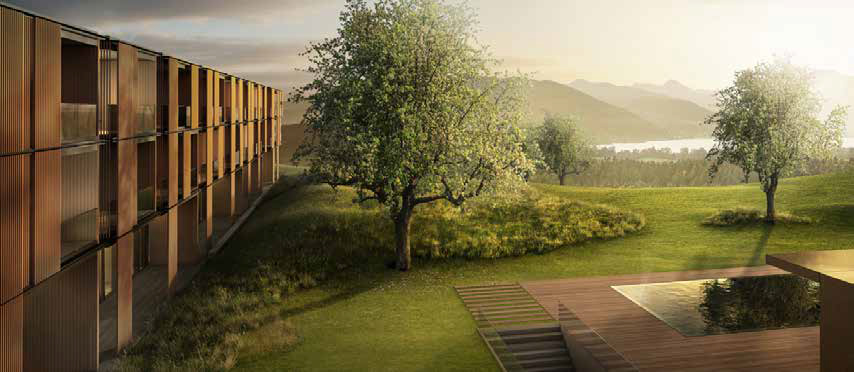 After years of recession-stalled stasis, look for forward thrust on the destination spa – or true "wellness retreat" front – where personalized, immersive wellness programming is the DNA, and life transformations are the goal.
The International Spa Association defines a destination spa as a property "with the primary purpose of guiding individuals to develop healthy habits." The term "destination spa" is generally embraced more by the spa industry, and can confuse real people. So, in this trend we use "destination spa" and "wellness retreat" interchangeably. Famous examples of course include Chiva Som in Thailand – Canyon Ranch in the U.S. – or Rancho La Puerta in Mexico. And this trend is about new growth in, and new directions for, those unique properties where the serious business of intensive fitness, healthy food and other mind-body programming typically gets mixed with serious pleasure – and warm support.
And never has our stressed-out, overweight, chronic-disease-plagued world needed the triage these destinations deliver more.
In 2014 (and beyond), we will see more all-new destination spa properties, like the just-opened VANA in India's Himalayan foothills. We'll see revered brands go on an expansion march, whether Miraval from the U.S. or Lanserhof from Austria. We'll see more headline-grabbing, hit-all-angles, big wellness "campus-palaces," but we'll see even more smaller wellness retreats at more (affordable) pricepoints, and usually with more targeted angles: whether no-nonsense weight loss boot camps or rustic yoga retreats. Additionally, we'll see so many more resorts add so much "destination spa" programming, that we may have to expand our idea of the "destination spa" beyond just a noun… to a "verb."
The New Urban-Close Wellness Retreat
And a distinct sub-trend is emerging: more urbannear wellness-immersive retreats. If "destination" spas (the word is a hint) have long been associated with remote desert hideaways or desert islands reached by seaplane – now more will be reachable by train! This is one smart, inevitable development for diverse reasons. For one, the other most powerful global demographic trend beyond the chronic disease explosion is the unprecedented urbanization of the world's population. Two: people are increasingly vacation-time-deprived and are therefore opting for shorter vacations closer to home. This wider trend has been dubbed "Near-Away" travel,1 where people are choosing getaways even closer to home than with the recession-era "staycation" model, and bypassing stressful air travel altogether.
We will increasingly see both magnificent, major destination spas and smaller wellness retreats appear 20-40-60 miles out from major cities like Beijing and New York. So, while the allure of detoxing for two weeks in the Maldives isn't going anywhere, these new urban-close wellness retreats will represent a powerful, needed, new model for our world and time. Wellness transformations need to be where the people are, and this new breed of properties will make them, and the ongoing tune-ups needed to make them stick, far more accessible, to far more people, far more often.
Fueling the Destination Spa Growth in General
Destination spas deliver something woefully missing from traditional medical care: intensive, supportive fitness, nutrition/weight loss and stressreduction programs – exactly what's clinically proven to make lifestyle changes happen. And the stats on how our world is in dire need of such changes could fill a library. Preventable diseases cause roughly two-thirds of all deaths.2 The global obesity rate has doubled since 1980.3 And it's the developing world's waistlines that are now developing fastest, where overweight/obesity rates have tripled in the same time.4 Consider: by 2018, three in four people in countries like Kuwait, Mexico, Venezuela – and yes, the U.S. – will be overweight or obese.5
New destination spa property builds are, of course, being fueled by economic recovery: investment is coming back and travelers are spending again. And Global Spa & Wellness' new report6 on the wellness tourism market shows what a high-spender the core destination spa-goer is. The study makes a key distinction between two types of wellness tourists, "primary," where healthy experiences are the sole motivation for the trip, and "secondary," where wellness experiences are pursued as part of a trip. Primary wellness tourists may represent the market minority (13 percent of trips), but when these wellbent tourists go, they spend. They average US$2066 on each international, and US$700 on each domestic, trip—or two to three times more than the average tourist, respectively. The growing ranks of primary wellness tourists are driving the destination spa resurgence.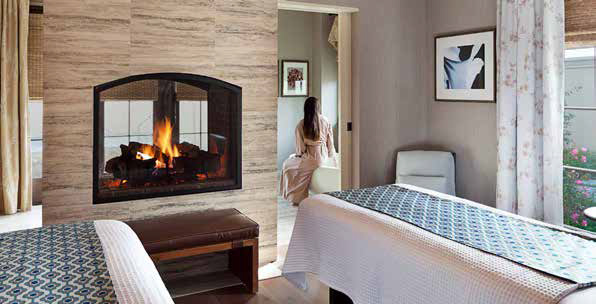 Specifically Fueling the Urban-Close Wellness Retreat Trend
Urban wellness retreats are on a major growth track because of the relentless urbanization. In 1900, 13 percent of the population was urban – in 1950, 29 percent was – in 2005, 49 percent. Today, more than half of humanity calls an urban area home, and urbanites will further double by 2050. We're now living in what scientists call "The Urban Millennium," and the urban wave will continue to be most powerful in developing nations7: China has built 500 new cities in just 25 years8, and by 2050, Indian cities will add an additional 497 million – and Chinese cities 341 million – people.9 And while economic opportunity has shifted to cities, this urban crush will lead to a massive, growing population of stressed-out, nature-deprived, over-worked and time-crunched city-dwellers desperate for within-reach rejuvenation.
At a recent global forum for destination spa owners worldwide,10 the industry concluded that their top challenge was devising ways to keep guests "closer" after their one-two week stays, to prevent them from falling from "detox back to re-tox." A key solution identified: the world needs more urban-close destination spas, and harder-to-reach destination spas need more urban satellites/partners, to keep people on track through follow-up visits.
Recent, Global Destination Spa Growth
The Brand Expansion Drive
Established, cult destination spa brands are suddenly on an expansion drive. Standout examples include:
Famed detox clinic Lanserhof of Austria is adding two new locations that squarely hit both sides of this trend-coin: growth for both rural "destination" spas and urban wellness retreats. They have just opened Lans Medicum, an urban satellite in Hamburg, where city-dwellers can spend whole days taking in treatments on an outpatient model. And Lanserhof has also opened an even larger, rural destination spa in the Bavarian mountains near Lake Tegernsee in Germany.
Biologist Henri Chenot has been treating the wellheeled for over 30 years at the Palace Merano Hotel-Espace Henri Chenot in the remote Italian Tyrol, with a hardcore clinical program integrating medical diagnostics, restrictive diet, hydrotherapy, and biontology, an approach to psychological aging. Now five new Chenot locations have spawned that, again, hit both the rural, "destination" and "urban" spa trend. There's Chenot's new, rural destination spa at Italy's L'Albereta hotel, and four new Chenot Espaces Vitalités spas in mostly urban hotels, that incorporate his famous "cure": Moscow's Barvikha Hotel, London's Grace Belgravia woman's club, Athen's Grand Resort Lagonissi, the Selman in Marrakesh and the Malindo hotel on Kenya's coast.
An All-New Wellness Retreat Star
The just-launched VANA, Malsi Estate in India. Five years in the making, this utopian-feeling property set on 21 acres of ancient forest is a chic, serious "wellness campus" buzzing with Ayurvedic, TCM and Tibetan doctors, yoga masters, fitness trainers and nutritionists. The jaw-dropping wellness center features 50 treatment rooms, four yoga and meditation centers, multiple pools and a cuttingedge spa and gym. And the locally sourced, doshacustomized, super-healthy food is worthy of a fivestar restaurant. Focused on total wellness (physical, mental, emotional and spiritual), and Ayurveda in its purest form, everything one experiences at VANA is customized. (And it's been strongly hinted that more VANA properties will be developed, the next possibly in Bhutan.)
Smaller, Boutique & More Targeted Wellness Retreats
In addition to big destination spa launches like VANA or Lanserhof Tenersee, we'll see even more smaller, intimate, fully-immersive wellness retreats proliferate globally. These range from the luxe to the few-frills, and often revolve around more targeted programs like weight loss or yoga. Just a very few examples:
The just-opened ARO HA luxury detox retreat overlooking stunning Lake Wakatipu near Queenstown, New Zealand. The regime: vinyasa yoga, hiking, meditation, massage and a calorierestricted vegetarian diet.
The new Lonhea Alpine Clinic (Swiss Alps) where a doctor-led team of experts customize seven-day plans for everything from weight loss to sleeping problems, with intensive yoga, hikes, personal training and special diets. A truly forward-thinking component: guests depart with heart rate monitors and undergo four months of home exercise tracking and strict online coaching follow-up.
Many more rustic yoga retreats like the new Silver Island set on a private island in the Greek Aegean.
Even more traction for more affordable, strict weight loss boot camps, like The Biggest Loser properties (U.S.) which just added a fourth location in Chicago.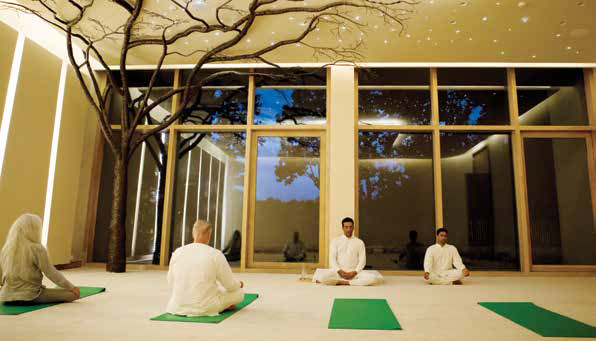 More Destination Spa Programs at Resorts
We'll see more "pure" destination spas, but we'll also see far more destination spa programming at properties classified as spa resorts than ever before. So, our concept of "destination spa" needs to expand beyond "noun," to "verb." Once-more-distinct property categories like "spa resort" and "destination spa" are now seriously in motion and getting shaken up.
Again, SRI International's distinction between "primary" and "secondary" wellness tourists' motivations helps explain this rising trend. More properties are morphing into hybrid spa resorts/destination spas by offering primary wellness tourists the option of immersive wellness "tracks" (with special diets, intensive fitness), while still delivering the more relaxed spa resort experience to secondary wellness tourists.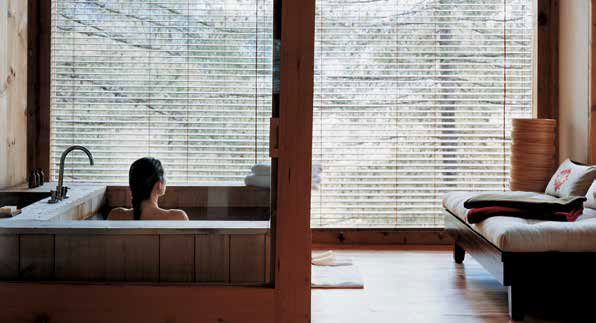 There are so many examples of this hybrid model. For instance, the brand-new Retretas Velaa Private Island (Maldives) is a spa resort, but they also offer seven immersive, multi-day wellness programs with yoga masters and personal training. The new resort Hotel Domestique (South Carolina, U.S.) offers ongoing triathalon training camps.
More spa resorts are adding full-blown, on-site destination spas:
Germany's famed Brenner's Park Hotel & Spa will unveil a standalone, five-story medical destination spa, Villa Stéphanie, this April, which will be connected to Haus Julios, which brings together top medical experts in everything from dermatology to cardiology. The result: a comprehensive medicalwellness- spa offering.
The University of Colorado's Anschutz Health and Wellness Center (a medical institute focused on prevention) is planning to transform Colorado resorts like The Peaks Resort and the Stanley Hotel into full-blown medical/wellness destinations.
Two brands that are really on the march, Six Senses and Como Hotels & Resorts, also illustrate different aspects of the hybrid spa resort/destination spa trend. (And they're both also very on trend with new urban wellness properties.)
Como Hotels & Resorts (14 global properties) has just one all-wellness-focused retreat in Bali, but offers "destination-spa-within-a resort" programming through its COMO Shambhala Retreats, which deliver five-day wellness programs (yoga/Pilates training, workshops and healthy cuisine regimes) to most properties. This hip "hybrid" brand and their urban resorts are growing: In January their first U.S. property opens, a "well" alternative to Miami's debauched South Beach, as does their Point Yamu property right outside Phuket, Thailand.
Six Senses (10 resorts, Oman to Vietnam) is expanding like wildfire, and their new directions indicate a hybrid spa resort/immersive wellness retreat BRAND strategy. Six Senses will open an impressive nine new properties in the next 36 months (in China, France, Taiwan, Santa Lucia, Bali, Tunisia). And in 2016 they unwrap their first "pure" wellness retreat concept in Bhutan: a cool, creative travel circuit of five wellness lodges based on the wellbeing pillars behind the country's breakthrough "Gross National Happiness Index." And Six Senses is also increasingly an urban wellness player, opening in places like downtown Cartagena, Columbia in 2016. Their CEO has stated that over the next five years he sees the brand growing to 40 properties, with more urban-wellness destinations on the drawing board.
A Closer Look at Urban-Close Wellness Retreats
Let's further explore that crucial, new destination spa trend we're tracking: major wellness retreats opening just a short train or boat hop away from major metropolises…giving burned-out, nature- and peacestarved city-dwellers easy-to-reach, rejuvenating wellness-immersive destinations.
A destination spa renaissance is now flowering across the megalopolis that stretches from Boston to Virginia on the U.S. East Coast, where 50 million people (about one in five Americans) live on less than two percent of the country's land area. Examples:
The Mirbeau Inn & Spa will open their second destination spa at Pinehills just 45 minutes out of Boston this spring, with a rich lineup of daily yoga, fitness and wellness classes. As their managing director put it, "We are a near-urban resort…and we want our future locations…to be near large population centers."
The world-renowned Miraval destination spa (Tucson, Arizona) will unveil its first new property in 2015 with Miraval at Natirar (New Jersey), less than an hour from New York City. Set on a 500- acre estate, it will feature a vast spa, wellness pavilion and yoga center, along with Ninety Acres Culinary Center, that marries a culinary school to a celebrated farm-to-table restaurant. (And CEO Philippe Bouguignon has stated that Miraval is actively looking at expansion in five other U.S. locations – big destination spa brand news!)
Indian billionaire, Subhash Chandra, has purchased the old, NYC-close Catskills resort Kutshers (of Dirty Dancing fame), and will give the 1,300+- acre property a US$90 million wellness makeover by 2015. The vast, new Nature Cure Lifestyle Management Center will revolve around Ayurvedic medicine, yoga and biodynamic cuisine.
Salamander Resort & Spa, falling into the "hybrid" spa resort/destination spa category, just opened 20 miles from Washington, DC on a historic property that marries an equestrian focus to comprehensive wellness programming. They have just partnered with a healthcare brand to offer "Salamander 360": and this new team of doctors and nutrition coaches will help guests get physically and mentally fit.
Across the world to China, where most spas are traditional hot springs centers or western-style hotel spas, and people in search of comprehensive wellness retreats typically flock to places like Thailand. Given China's powerful economy and mind-bogglingly numerous, big cities, it's inevitable that more wellness retreats will be built "at home," and city-close. One example underway: GOCO Retreat Niutuo just 50 kilometers from Beijing (coming early 2015): a huge, high-end, integrated wellness retreat that combines local angles like TCM and hot springs bathing with western medical diagnostics, fitness, yoga, spa and lifestyle consulting.
Urban-near destination spas will hit the Middle East: On Saddiyat Island, off the coast of Abu Dhabi, the DNA Integrative Medicine and Wellness Centre will open at the existing St. Regis in 2015, a holistic wellness facility that will combine western medicine and eastern healing traditions. When the Anantara Doha Island Resort & Spa opens off the coast of Doha in 2014, it's expected to include the brand's first, fullblown wellness concept, MSpa, with year-round, doctor-led detox, weight loss and stress-reduction retreats.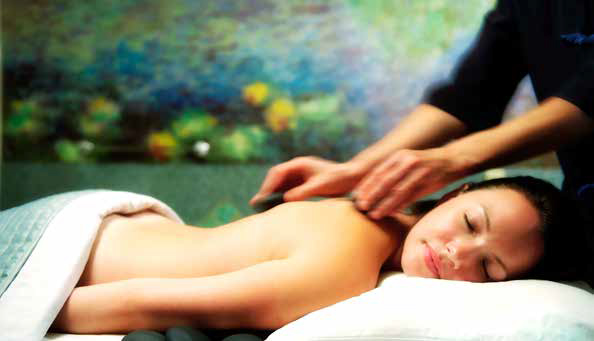 Urban Destination Day Spas
As a more predictive trend, you can feel an urban destination DAY spa model percolating, where more comprehensive, deeper approaches to an individual's "total health self" could get continuously supported, beyond the gym membership or occasional massage. Lanserhof's new Lans Medicum in Hamburg is exactly that. And you can see the model at play at the women's-only club, Grace Belgravia in London, where "everything wellness/beauty" is under one (admittedly pricey) roof: fitness, healthy food, spa – and where they've assembled London's hottest doctors for fertility, acupuncture, detoxing, dermatology, you name it. Their founder, Kate Percival, nailed the need for new, urban "day-destination-spas" when she explained why she decided not to develop a faraway Italian destination spa. Arguing that you shouldn't have to "fly abroad for an integrated spa experience," she instead decided to create a place "where you can go on a day-to-day basis, that's sustainable… (with) everyday support from lifestyle to healthcare." These models feel right, and we predict more to come.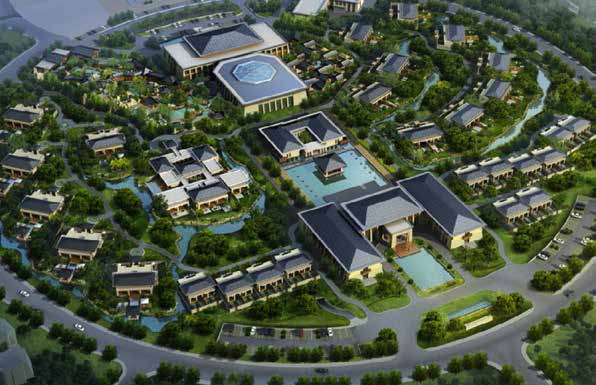 The Future
If things have been quiet on the destination spa front these last years… No more. And one overwhelming fact will increasingly fuel more of the world's need for these unique places – our rampantly overweight, aging, chronic-disease-ridden world. As it becomes crystal-clear that the traditional medical approach of dashing off prescriptions has done nothing to change people's behaviors, things are reaching a tipping-point. The global economist Thierry Malleret recently predicted13 that in the not-too-distant future more governments will simply be UNABLE to afford healthcare for their populations. "And many nations may soon make wellness – and healthier behaviors – compulsory for their citizens.
Then, what destination spas provide will be people's lifeline to one-on-one support/coaching to establish healthier eating and exercise behaviors and stressreduction/ mindfulness approaches that boost our weakest muscle, willpower. And more governments and insurers will also then support, and reimburse for, "destination spa programming" with proven outcomes.
Another equally overwhelming fact will drive continued momentum for the urban-close subtrend – the relentless, extraordinary urbanization of the world's population.
Barring economic reversals, the future is: more new, innovative, diverse destination spa properties, and more wellness transformations and urban-stress-decompression- retreats on tap just a train ride away. What could be more welcome?
See Hotel Business' (UK) 2014 travel trends.
WHO data 2012, 2013
WHO data, 2012
Overseas Development Institute (UK) report, 2013
Euromonitor International, "The Future of the Weight Management Industry," 2014
"The Global Wellness Tourism Economy," 10/2013
UN World Urbanization Prospects reports
Amitabh Kant keynote, GSWS, 2013
UN Dept. of Economic & Social Affairs, 2013
2013 Global Spa & Wellness Summit's inaugural Destination Spa Forum
Travel Trade Gazette interview, 2013
The Boston Globe, 2012
Global Spa & Wellness Summit keynote, 2013
TOP 10 SPA & WELLNESS TRENDS FOR 2014
MORE SPA & WELLNESS TRENDS