Top 10 Surprising Spa & Wellness Destinations
---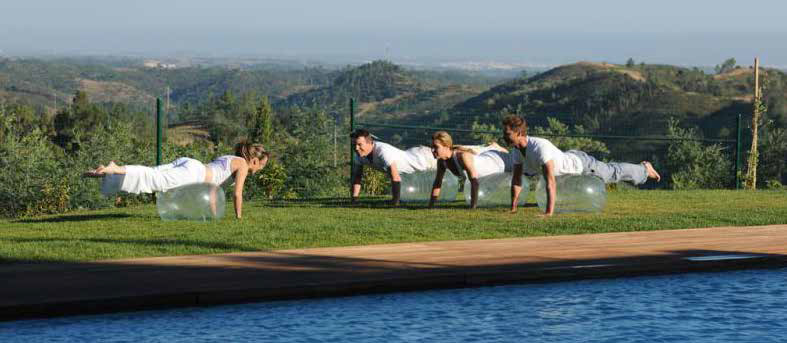 When one thinks spa vacation, a few select destinations immediately come to mind: Italy, Thailand, Turks and Caicos… sound familiar?
But savvy spa-goers are pushing back against the "been there, done that" travel mentality and demanding more exotic destinations and indigenous experiences to stamp on their spa passports, thereby spawning a significant new industry trend: a map of new spa and wellness settings to explore that extends beyond the normal hotspots.
Look for emerging spa and wellness markets found in countries people may not have previously considered – countries that may have had troubled histories, poor economies, natural catastrophes, etc.
The magnitude of this trend lies in its ability to prompt a changed perception of each country, instigating a "wellness halo" that can provide a brilliant tourism growth tactic, project safety and generate great press; the debut of one new property – Nicaragua's luxury Mukul Beach, Golf & Spa is a prime example – single-handedly delivers potential to rejuvenate a nation that may have a seemingly bad rap.
It's not such a small spa world after all.
Fueling the Trend
A Need for the Exotic
A powerful, wider travel trend underway is people seeking entirely new-tothem destinations with entirely authentic, hyper-local experiences. For instance, in Spafinder Wellness 365's new "2013 State of Spa Travel"report, travel agents report that the top two emerging luxury travel trends are: 1) "People desiring more exotic, off-the-beaten-path destinations,"and 2) People wanting immersion in more unique, local, indigenous cultural experiences vs. "generic luxury."1
Investing by Tourism Boards
Countries are increasingly recognizing the revenue and jobs that wellness tourism creates, so more tourism boards, including Colombia, Morocco, Nicaragua, and more, are stepping up to the plate and investing.
More Wellness Tourists
SRI International's new report2 on the US$439 billion wellness and spa tourism market reveals that that while today the U.S. and Europe heavily dominate for both inbound and outbound wellness tourism, that is going to change dramatically. Fifty-percent of global wellness tourism growth through 2017 will come from Asia, Latin-America and the Middle East/ North Africa—regions where seven of ten of our spa/ wellness "fresh faces"are located.
Wellness-Obsessed Baby Boomers
Baby Boomers, who are retired/retiring, and possess the income to travel, have for years represented the core spa traveling demographic3—they are an "explorer"generation looking for new destinations.
Global Consciousness
Global social interest and consciousness among travelers continue to grow, as does a sense of interconnectedness spurred by the Internet Age and instant access to information about a big, global world. People can easily explore—and then want to experience—other cultures' healing traditions.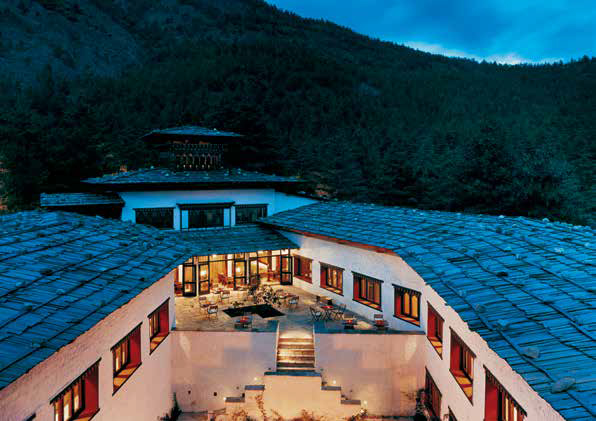 Asian Footprint Full Steam Ahead – Part 1: Bhutan
Hot commodities coming on board can be found in South Asia's Bhutan.
Destined to be an ecotourism adventure destination rising, Bhutan's strict conservation efforts – 60 percent of the country's total area has been designated as protected nature preserves, according to its tourism council – paired with its spiritual, Zen-like disposition expose travelers to wellness in every sense (think practicing meditation at the Himalayan peaks, seeking introspection at the Tiger's Nest or reserving a spa visit to one of the luxury resorts newly opened or on the horizon).
There's no doubt the isolated Bhutan, known for its Gross National Happiness index, offers full immersion in the utmost of exclusive destinations.
And boosted tourism figures prove Bhutan's rising popularity: Visitor arrivals peaked at 105,407 in 2012, marking a record growth rate of +64.62 percent over 2011.4
Additionally, there's huge potential for wellness-inspired, adventure eco-tourism, thanks to the country's strict conservation commitment mentioned above.
"The tourism policy encourages more nature- and adventure-based experiences in a bid to diversify products, as it will encourage longer stays and repeat visitations," according to the Bhutan Tourism Monitor Annual Report 2012.
These prolonged stays and repeat visits can take place at COMO Shambhala Retreat at Uma by COMO, Paro, or the five Six Senses spa lodges across Bhutan scheduled for completion in 2016.
Out of Africa Becomes Obsolete: Ghana
Ghana, said to be the most stable country in West Africa, is becoming a Mecca for adventurists who want to engage in the great outdoors.
A crop of safari wilderness lodges are the rising helm of travel tourism here, enhanced by a robust hotel/resort-development boom.
And with its delicate balance of traditional and modern culture, the hospitable Ghana offers a diverse destination that allows travelers to rove and find something uniquely refreshing at every turn.
For the wellness traveler with an adventurous streak, days can be spent lounging on dreamy beaches, marveling at colonial forts, ancient mosques and Sahelian architectural-style homesteads or exploring safaristyle through Mole National Park, Ghana's largest national park, where wildlife – elephants, hippos, warthogs, colobus monkeys and buffalo – roams.
Ghana's capital city of Accra is a growing hotspot, fueled by a favorable investment position.5 Forecasted Accra developments include Kempinski Hotel Gold Coast City, complete with Resense Spa (opening 2014); Shangri-La Hotel, Accra (2017); and Accra Marriott Hotel (2014).
And while Ghana's room count declined one percent year-to-date October, its supply could increase 7.5 percent "if all 879 rooms in the total active pipeline open, according to STR Global."6
Central America Up & Comer – Beyond Costa Rica: Nicaragua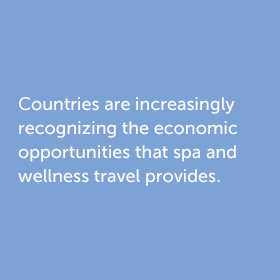 Just 30-some years ago, Nicaragua was engulfed in a revolution and bitter civil war, which makes it all the more remarkable that it's now considered in the early stages of becoming a spa destination.
Here, beachencased hotels and rainforest-enveloped rustic eco-lodges coincide with eco-adventure wellness activities and indigenous treatments (volcanic clay wraps are common).
Expect the unexpected here: sweeping rainforests teeming with exotic wildlife and the spectacular Lake Nicaragua to accommodate nature lovers, coastal destinations and prime surfing beaches of San Juan del Sur for water enthusiasts, active volcanoes for thrill-seeking travelers and colonial cities for history aficionados.
To show how far Nicaragua has come, consider this: Tourism increased 11 percent from January through September 2012 and is projected to experience a 12 percent increase in 2013.7 The boost is most likely fueled by its affordability and greater accessibility (including more flights and cruise stops).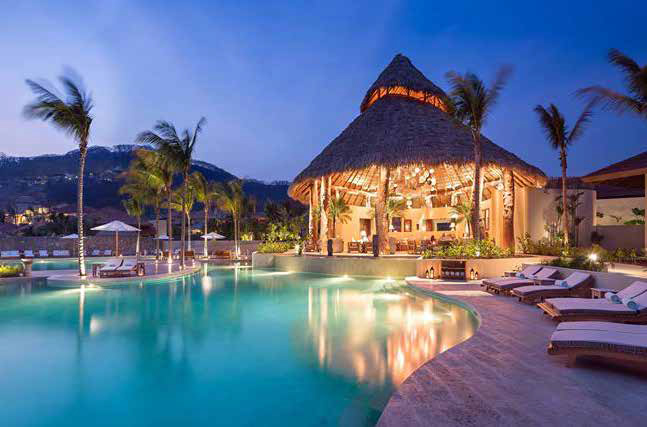 Another factor: Central America's rapidly growing ecotourism market is prompting growth opportunities in wellness and eco-adventure crossover tourism.8
Also playing a part is the arrival of fresh faces on the spa scene, including the $250-million beachfront Mukul Beach, Golf & Spa, along Nicaragua's Emerald Coast, which opened February 2013 to great fanfare as the country's first luxury boutique hotel and spa; Mukul, or "secret"in Mayan, "…will be a game changer for Nicaragua," says Nicaraguan entrepreneur Don Carlos Pellas.
Other plans afoot comprise Hyatt Place Managua, part of the Hyatt brand's planned four- Central-American-property portfolio, and Wyndham Hotel Group's Wyndham Milagro del Mar Resort (opening 2014).
Expanding European Travel Plans: Portugal
Many tack Spain to their travel itinerary but what about Portugal? Spa devotees may soon ask themselves why they have yet to add it to their list of vacation spots—the westernmost country of mainland Europe, on the Iberian Peninsula, is proving itself as a surprising contender on the wellness front—and for good reason.
Portugal averages 3,000 hours of sunshine annually, boasts more than 500 miles of beaches bordering the Atlantic Ocean and presents a rich cultural heritage, making it an ideal destination to spend a wellness holiday (and with excellent road, rail and air transportation options, Portugal is a few hours from many European capitals).
Pick your preference – mountain or sea, from the Algarve to the capital of Lisbon – and a hotel or resort spa is there to suit each need: thermal spas that tap into therapeutic mineral springs in Centro de Portugo, Porto and the northern region; thalassotherapy spas along the coastline and the island of Madeira; a vinotherapy spa at Porto's The Yeatman, which has partnered with Caudalie Vinothérapie® Spa; and a blend of beauty, medical and wellness at Longevity Wellness Resort Monchique in the Algarve – the latter features its own exclusive partnership with La Clinique de Paris.
Other properties to spotlight include: Carmo's Boutique Hotel; Four Seasons Hotel Ritz Lisbon; Grande Real Villa Italia Hotel & Spa; Pousada de Cascais; and Vidago Palace.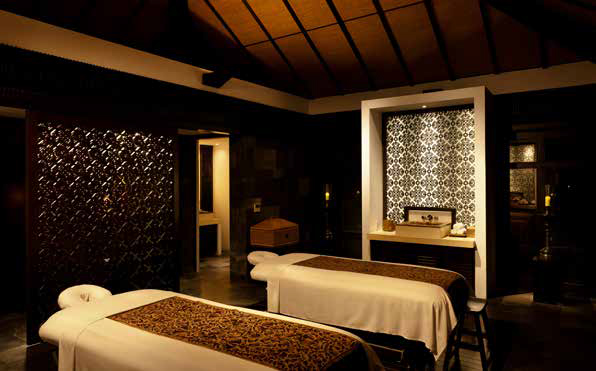 Asian Footprint Full Steam Ahead – Part 2: Vietnam
After decades of turmoil, Vietnam is quickly being discovered in the spa and wellness world. Revel in treatments inspired by loyal techniques passed down from generations, as well as those that honor nature. Improve circulation with restful bathing ceremonies and stimulate energy flow with massage services using pressure-point techniques; when not pursuing wellness, take pleasure in this homeland made up of heavenly beaches, vibrant rice patties and villages dotted with ancient historic citadels against stately forest and mountain backdrops.
The country's wellness sector is forecasted to grow 16 percent annually over a five-year timeframe9—in fact, spa numbers have seen such a boom, intent to open Vietnam's first spa association is underway.10
Anticipate future project rollouts that will complement already existing properties in places including Ho Chi Minh, Hanoi and beyond: Asian Coast Development's US$4.2-billion Ho Tram Strip complex in southern Vietnam (under construction); Six Senses Saigon River (under construction); Six Senses Con Dao, Six Senses Ninh Van Bay and Evason Ana Mandara (all open); The Nam Hai, a member of the Leading Spas collection (open); Fusion Maia da Nang (open); and AVANI Quy Nhon Resort & Spa (open).
Other Destinations on the Verge of Discovery
Colombia
Lose the stereotype of Colombia's cartels, conflict, coffee and Escobar eras – instead, focus on this South American country's fascinating turnaround that exposes travelers to what really sizzles here: tropical beaches, the vibrant Bogotá, majestic Amazonian jungle and snow-capped Andean mountains. Also piquing travelers' interest is its spa scene – stay tuned for the soon-to-be-opened Away® Spa at W Hotel Bogota and Six Senses Cartagena, which, upon its 2016 premiere, will mark the brand's entry into South America.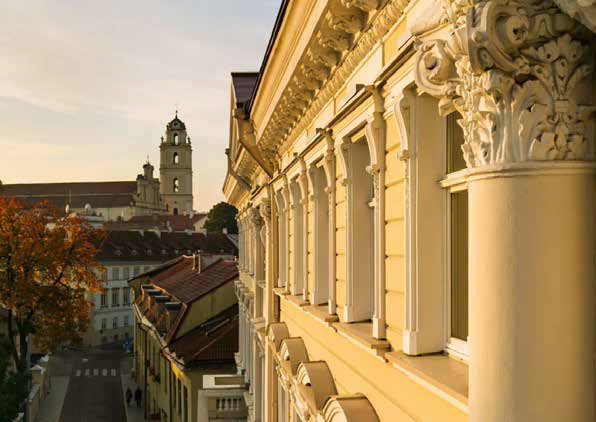 Croatia
With its rich history and storybook setting that blends medieval cities with cosmopolitan ones, Eastern Europe is finding its way onto travelers' bucket lists. Take note of Croatia, whose strength resides in adopting a wellness approach with an affinity to nature. Spa treatments (thalassotherapy and thermal springs are popular) pay homage to the inspiring surroundings – revitalization is easy when encircled by sapphire Adriatic waters, golden Pannonia plains and protected national parkland! Croatia's joining of the European Union is also anticipated to be a significant move.11
Lithuania
Eastern Europe offers easy access to ample destinations along the Amber Road and afar brimming with spas, from Croatia to Lithuania. Varying from utilitarian to lavish, spas and wellness centers in this small but beautiful country—picturesque with rolling meadows, hills and forestland, peaceful bodies of water, castles and churches—emphasize rituals like amber therapy and mineral springs. Highlights include Kempinski The Spa at Kempinski Hotel Cathedral Square in Vilnius (the brand's first property in the Baltic States); further explorations will lead to the acclaimed Druskininkai, suggested as Lithuania's oldest healthcare resort; Birštonas, famed since the 19th century for balneotherapy; and the seaside resort town of Palanga.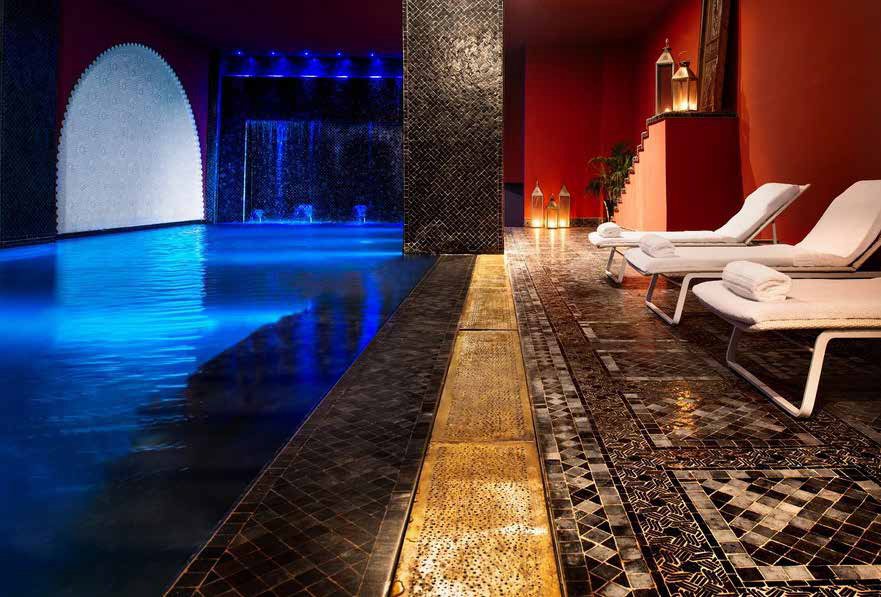 Morocco
An ancient home where medieval architecture mingles with modern, seaside and mountain towns abound and endless desert sand dunes and spice markets intrigue, Morocco sets the tone for an alluring spa experience. Time-honored and contemporary wellness creates an exotic mystique, intertwining such staples as age-old Moorish baths and balneotherapy with the popular-as-of-late argan oil. Recent events – the announcement of the 2014 Global Spa & Wellness Summit in Marrakech and the debut of standouts like The Pearl Marrakech – further help brand Morocco as one of the world's main players in the future of spa and wellness.
Saudi Arabia
The spa scene is rising in the Kingdom of Saudi Arabia. A wide range of hotel brands are jumping on the Mideast bandwagon with numerous developments in the pipeline, including: a Kempinski hotel with Resense Spa in Al Khobar, for early 2014; talks for a One&Only resort—the brand's first in the Kingdom – near Jeddah on the Red Sea; and Accor and Meliá Hotels International properties intended for Riyadh in 2015.
Why the development explosion? Saudi Arabia brings to the table exquisite coral reef diving in the Red Sea and Arabian Gulf; sand dunes riding; ancient archaeological sites; safari trips on camelback – and for spa-enthusiasts, several hot springs.
Spafinder's seventh annual 2013 State of Spa Travel Report
The Global Wellness Tourism Economy, SRI International, 2013
Spafinder's seventh annual 2013 State of Spa Travel Report
Bhutan Tourism Monitor Annual Report 2012, a publication of The Tourism Council of Bhutan
It's 'Ghana' Be Great in Accra – A Snapshot of a Growing Market, HVS London, 2013
Hotel News Now, "Five Hotel Investment Hot Spots in Africa," 2013
Travel Agent Central, September 2013
The Global Wellness Tourism Economy, SRI International, 2013 Euromonitor International, 2012 Health and Wellness Tourism in Vietnam
Spa Business, October 2013
The New York Times, "Joyous Croatia Joins Europe Amid a Crisis," July 2013
TOP 10 SPA & WELLNESS TRENDS FOR 2014
MORE SPA & WELLNESS TRENDS