Label Conscious Fitness
---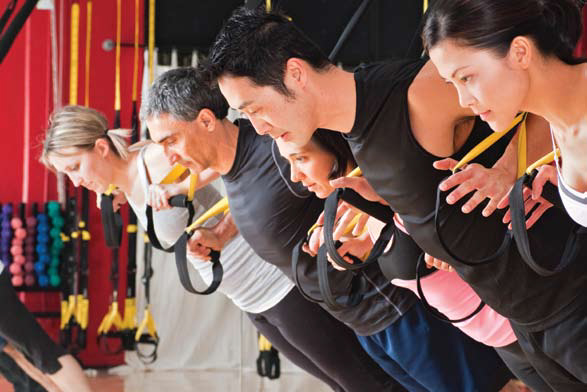 "Name-brand" fitness has been around for decades, but fitness programs, often branded by celebrities and fitness gurus, have exploded (and receded) as media-driven tastes and fashion changed over the years. But today being fit is the new luxury, and the manic mechanisms of chasing the new, the "in", and what the insider elite is doing, have infused the fitness world with a distinct "haute couture" vibe, with new methods and classes spawning like fashion brands—in every imaginable style.
And it's not just the residents of cities like New York, London and LA that are embracing this "label-conscious" fitness culture. Thanks to seemingly never-ending media coverage of celebrities, top-ranked TV shows and films celebrating the lean and fit—and 24/7 Internet access virtually everywhere—people worldwide are acquiring a thirst for the latest regime that will help them achieve a fit (and beautiful) body.
While some fitness labels may be just a fad, label-conscious fitness is a serious trend that's not going anywhere. Brands will remain a permanent feature of the fitness world future as hundreds (and hundreds) of trademarked and registered programs/classes create a sea of ™ and ® symbols. This label-ization and brand naming is proliferating across every major fitness category, and even proponents of a sensible "back to basics"/no "fad" approach don't hesitate to use a label to describe their programs (think functional fitness and core training).
FUELING THE TREND
Global entertainment and media revenues were projected to reach US$2.2 trillion by 2012.¹ Celebrities from Bollywood to Hollywood often have higher name recognition than the heads of many countries, and global pop culture's influence just keeps exploding. And many stars have discovered that branded fitness programs are a lucrative way to increase their multi-million dollar incomes—and remind fans just how gorgeous they really are.
According to International Obesity Taskforce (IOTF) research, obesity is a global epidemic: worldwide, roughly one billion adults are overweight and an additional 475 million are obese. In the European Union approximately 60 percent of adults are overweight. The result of this epidemic is that there is a growing (and growing) population looking for the latest ways to shape up and lose weight.
In 2012 the World Health Organization reported that within the next five years, for the first time, the number of adults aged 65-plus will outnumber children under five. (By 2050, senior adults will outnumber children under age 14.) An aging population has a greater need for specialized fitness programs and personalized instruction, and more time to pursue their fitness regimes.
The sheer size/growth of the world's population, estimated at seven billion in 2011,² is fueling the rapidly growing fitness market. Health club memberships passed the 120 million mark for the first time recently: there are now 128 million card-carriers, more than doubling from 50 million in 1999. And that's just health clubs. Much more fitness is taking place at independent studios and spas. In a crowded, competitive space, and a mature market, even more innovative approaches will spawn.
Because we have become such an intensely "wired" world (an estimated 75 percent of the world's population has a cell phone³ ), people crave human touch and connection like never before. Fitness and exercise were once typically solitary pursuits, but increasingly they are becoming an opportunity for social interaction. An array of group classes, from hard core cross fit/boot camps, to dance, to new breeds of spinning, is exploding.
PIONEERS AND THE NEW GENERATION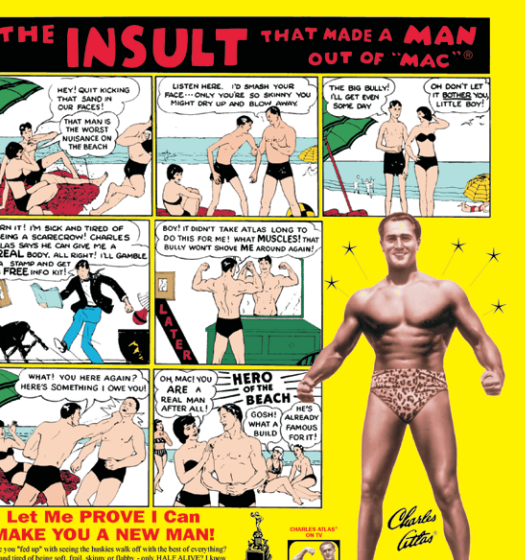 Arguably, Charles Atlas, who was born in Italy in 1892 and created the Charles Atlas™ "Dynamic Tension" exercise course in the 1920s, started the branded fitness craze when he launched one of the world's longest-running and most famous advertising campaigns. His print ads, which starred a "97-pound weakling" who takes the Atlas course and then conquers a bully who "kicked sand in his face," have been seen by hundreds of millions of people. The "Hey Skinny®" and "The insult that made a man out of Mac®" advertisements, have appeared for nearly a century in comic books and magazines, and Charles Atlas, Ltd. remains one of the oldest American companies in operation.
Well known "name brand" fitness pioneers also include German-born Joseph Pilates, who created the popular Pilates exercise system in the early 20th century. (Mr. Pilates never trademarked his method, fueling a wave of hybrid-Pilates models.) Lotte Berk was born in Germany (1913) where she became a prominent ballet dancer. In the 1930s she immigrated to England, where she subsequently created the Lotte Berk® Method, a unique program combining strength training, dance and Hatha Yoga in a one-hour workout. San Francisco native Francois Henri "Jack" LaLanne was also ahead of his time (years before Richard Simmons and Jane Fonda) when he began promoting his own brand of fitness in the 1950s and built a fitness empire that he actively promoted until his death in 2011 at the age of 97.
Fast-forward to the late 1960s when Judi Sheppard Misset founded her wildly successful Jazzercise dance program (In 2009/2010 Jazzercise reported US$96 million in revenue and operated classes in 32 countries.) Or to the early 1970s when Bikram Yoga founder, Bikram Choudry, began his still hot, branded yoga program and subsequently became known for driving his Rolls Royce around Beverly Hills. It was easy for budding fitness gurus and celebrities (and their agents) to do the math and recognize that branding a fitness program was something worth pursuing.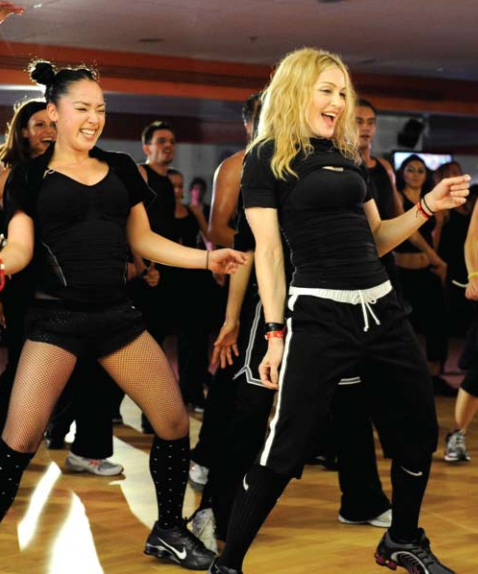 Since then the invention of new fitness models has boomed. We've seen the birth of TRX Suspension Training (invented by a former Navy Seal), Piloxing, CrossFit, SurfSet Fitness (on indoor "surfboard" platforms), Metcon3, The Skinny Jeans Workout™, LaBlast, Yoga Tuneup®, P90X™ and Insanity™, among hundreds, if not thousands, of others being marketed. And then there are the programs endorsed by celebrities, weight loss experts and personal trainers (Think Jillian Michaels, Victoria Secret Model Kindsay Ellingson, Kendra of Playboy fame and Carmen Electra.)
Yoga used to be simply yoga. Now people are devotees of niche breeds and brands: Power Yoga, Yogalates, Iyengar, Ashtanga, Bikram Vinyasa Yoga, Kripala, Anuara, Kundalini Sivananda and anti-gravity yoga—to name a few.
And Romanian-born Juliu Horvath, a professional ballet dancer who defected in the 1970s, may well be the heir apparent to Joseph Pilates, with his Gyrotonic Expansion System® and GYROKINESIS®, a fluid system of exercises and joint articulation. However, there is one major difference between Horvath and Pilates. You'll see a registered trademark symbol after all of Horvath's systems, protecting the popular brand.
It's all happening so fast that even Zumba feels aged at year 12. But of course it's not, with 14 million Zumba-ers in more than 150 countries doing the Latin-rhythm-based exercise craze weekly.
WHERE IT BEGAN, WHERE IT'S GOING
The concept of branded fitness began largely in the U.S. (and America still dominates the global fitness market), in part because it is more lucrative and easier to own trademarks in that country. But international stars are on the rise. For instance, Jung Da Yeon created her "momjang syndrome" in her native South Korea and has since expanded her fitness empire to Japan, where she markets DVD exercise videos, books and her own Nintendo Wii game. While inspiring women to transform themselves, she is also making made millions of dollars.
Let's face it, the treadmill and weights routine of yore can be exactly that: a dull routine. As Mintel research shows,4 80 percent of Americans who have gym memberships don't use them. Access to so many new, innovative classes/approaches keeps people excited about fitness and a stream of new memberships flowing.
As the market became oversaturated with choice, fitness facilities and trainers use branding and celebrity faces to distinguish their products and serve as a shortcut to instant recognition in a market full of similar products and services. Aside from token physical education or health classes in school the average fitness consumer isn't educated to make informed choices. An endorsement can seem like a time saver—the logic being that if a famous person uses the method, it must be good.
That is why fashion, celebrity and fitness intersections will only grow. Not surprisingly, the ultimate international fashionicon, Madonna, has opened a brand of gyms/spas, dubbed "Hard Candy Fitness®," with locations in Mexico, Moscow, Sydney and Santiago—and with more to come. The chain offers a rich menu of group fitness, themed around Madonna's artistic career. There is also a selection of DVDs so clients can continue their workouts at home.
Exercise fanatics today can even wear apparel signaling how and where they like to work out, like crops and tops from SoulCycle (locations in New York and L.A.), branded with its yellow wheel.
As Anna Bjurstram, managing director of Swedish-based Raison d'être, sees it, "Looking at the global fitness landscape today, it is evident that there are many more fitness actors than ever before offering their services. The fitness options right now are endless."
But, in what may be a counter-trend, Bjurstam notes that the big buzz is also around functional training, with larger areas in gyms devoted to this new form of lifestyle training, which uses TRX, balls, ropes, skip ropes, punch bags, kettle bells, boxes, balance plates and floor space to stretch and move.
SPAS & HOTELS GET IN ON THE BRANDING ACT
As noted in the "healthy hotels" trend, fitness centers at more hotel spas are getting vaster, more spectacular and loaded with as much branded fitness programming as any chic urban gym. And, as more day spas become hybrid spa/fitness centers, more branded fitness and an explosion of fitness methods, will move across the spa world.
A few examples: The new Arizona Biltmore's fitness menu serves up a dense menu of Power Fit, Cardio Kickboxing, Yoga Booty Ballet, Sculpt and Abs, HIIT, Hydro Fit, Kick, Punch & Crunch, along with golden oldies like Zumba and Pilates. The InterContinental (L.A.) reportedly holds a Zumba class on its helipad. Yoga Booty Ballet is offered at The Orlando Hotel (L.A.), Piloxing at the Tribeca Grand Hotel (New York) and branded spinning classes at W Union Square. There are numerous branded classes at the Biltmore (Coral Gables, FL) and the Trump International (Chicago, IL), while the Golden Door (Encinitas, CA) has brought in celebrity dancer, Karina Smirnoff (reigning champion of "Dancing with the Stars") to teach her branded DanceFIT program.
But spas aren't just retailers of new branded fitness trends, they can also be creators. Just consider Exhale spas' original Core Fusion classes and the many new iterations that have bloomed: Core Fusion Boot Camp, Core Fusion Cardio, Core Fusion Sport, Core Fusion Yoga, etc. etc.
THE FUTURE
A celebrity-crazed and media-obsessed global population, a growing worldwide obesity problem, a fast-aging world—and the promise of financial profit—have come together to create fertile ground for the branded fitness boom. Spas, hotels, gyms, trainers, celebrities, would-be celebrities, athletes and dancers have all jumped on this branding bandwagon that shows no sign of stopping. The trend promises to become even bigger as the international market expands and global players enter the scene.
In the future, don't be surprised to see a major grocery store, drugstore chain or an airline launch a branded fitness program…or maybe even you?
TOP 10 SPA & WELLNESS TRENDS FOR 2013
MORE SPA & WELLNESS TRENDS