Where the Jobs Are
---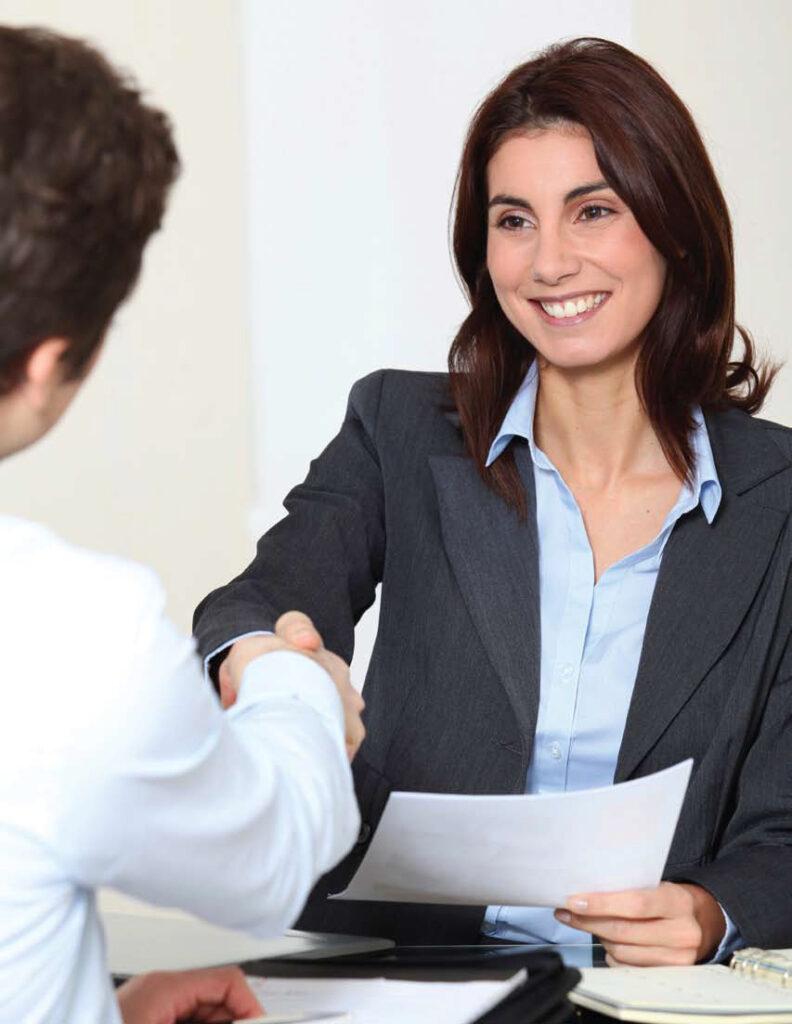 The world has a nasty jobs problem: an unemployment backlog of 210 million people worldwide and 30 million jobs lost since the recent recession.¹ Economists argue that 400 million new jobs will need to be created over the next decade² to avoid this crisis from worsening. The cry for "jobs, jobs, jobs" dominates political discussions, as it did, for example, in the recent U.S. presidential election. But while "high-tech" is the much-discussed job-creation savior, there is too little recognition of the opportunities within the growing, talent-needy, "high-touch" spa and wellness industries.
In fact, with the US$2 trillion-plus wellness market continuing to explode, it's led to a different kind of job crisis for industries like spa, fitness, Pilates and yoga: The demand for talented spa directors, managers, therapists and aestheticians—and diverse wellness professionals and practitioners—will simply outpace supply in 2013 and beyond. And, as a result, businesses and governments will get organized and ramp up initiatives (whether training programs or better compensation) to attract, and create, the talent they desperately need.
FUELING THE TREND
The spa industry has experienced powerful growth over the last 15 years, even clocking gains over the brutal recession, as other industries have suffered. Consider: worldwide spa industry revenues grew 20 percent from 2007 to 2012 (reaching US$73 billion), while spa locations jumped 22 percent (to hit 87,000+).³ In numerous emerging markets, including many across Asia, spa revenues are growing at 20 percent annually. To put this in context, there are now more than four times as many spas globally as Starbucks.4
The global economy will continue to shift from manufacturing jobs to services- and knowledge-based industries.
The massive global wellness market (spanning spa, alternative medicine, nutrition/weight loss, fitness/mind-body, corporate wellness and medical and wellness tourism) will continue to boom as more people, businesses, governments, healthcare organizations, insurance companies, etc. recognize that the world can no longer afford the old, reactive, "wait-untilthey're-sick" healthcare approach, and need more proactive, preventative solutions.
Tourism now employs one out of 12 people in both advanced and emerging nations.5 And as many more countries increase investments to grow their wellness tourism, this travel niche will continue to receive more visibility and financial support, and drive more spa/wellness jobs, at every level.
The research—and reports from industry leaders—concur that "wellness" jobs recovered more quickly from the recession and are now growing faster than the vast majority of employment sectors.
EXAMPLES OF THE SPA/WELLNESS JOB SURGE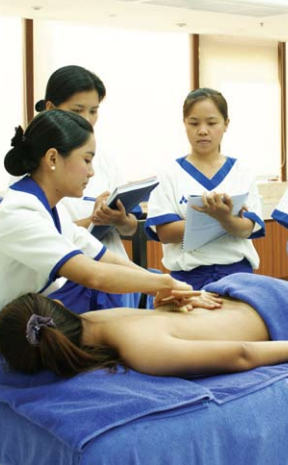 Global health club memberships more than doubled from 1999 to 2010, from 50 million to 128 million. According to IHRSA's most recent report, Europe and the Americas both experienced double-digit membership growth for the last year analyzed (2010).6As global waistlines continue to expand, so does the fitness job sector. For instance, in the U.S., fitness-training jobs are expected to grow by 29 percent from 2008-2018, much faster than the average job category.7In developing nations (BRIC, across Asia, etc.), the spa/ wellness employee crunch is even more intense, fueled both domestically (by increased spending power) and internationally (by inbound tourism growth). For example, if wellness services in India currently employ about one million people, three million skilled workers will be needed by 2015.8 Tripling in three short years!Specialty fitness, like yoga and Pilates, is penetrating every global market. Consider the U.S.: 20.4 million Americans now practice yoga (up roughly 30 percent from 2008).9 And yoga and Pilates were recently named one of the top ten fastest-growing U.S. industries overall, with revenues forecast to roughly double (from US$4.7 billion to US$8.64 billion) from 2007-2017.10While forecasts for global spa employee job growth don't exist, experts like Anna Bjurstram, Managing Director of Raison d'Etre (which owns and manages many major hotel spas worldwide and recently launched a spa management training program because of the challenge of finding qualified personnel), estimates that the need for qualified spa therapists will grow by 15 percent— and the demand for trained spa managers by 20 percent—each year.  Consider the impact a single spa enterprise can have on an economy. Massage Envy (the largest U.S. day spa chain, with roughly 800 locations) currently employs 21,000 spa therapists (massage/skincare), 800 spa managers and another 10,000 in support staff. They created 1,700 new massage therapist positions in 2012 alone. A little context: General Motors, heavily lauded as the "job savior" in the recent U.S. presidential campaign, has created only 4,500 U.S. jobs since the company's government "bailout" in 2009—or about 1,500 (on average) a year.11
NEW RESEARCH ON THE SPA/TALENT GAP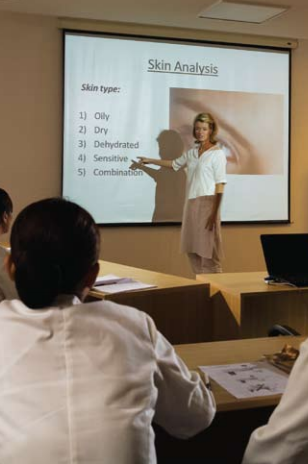 In 2012, the first extensive study of the global spa industry's hiring challenges was released. SRI International's "Spa Management Workforce & Education: Addressing Market Gaps"12 examines the state, and root causes, of the current spa-talent gap, while pinpointing 20 industry recommendations that would go a long way in boosting the ranks of qualified spa management professionals worldwide.
A few eye-opening SRI findings:
There are 130,000 to 180,000 spa managers/directors working today, but only 4,000 students currently enrolled in a spa management education/degree program.
95 percent of industry executives reported challenges in finding spa management job candidates with the right qualifications and experience.
The spa management education landscape is fragmented and underdeveloped: There are only 64 spa management-related degree programs available in universities, colleges, and schools worldwide, and only 41 providers of spa management continuing education.
Only four percent of current spa managers/directors hold a formal spa management degree.
This glaring disconnect between current (and looming future) demand for spa management positions and qualified applicants is, of course, fantastic news for those who get the right training under their belt. But, as SRI's Senior Economist, Katherine Johnson, also noted, "It's a wake-up call to an industry… where the highest personal service, professional standards and people are its greatest assets."
INDUSTRY WILL ATTACK THE GAP
So, look for spa businesses, educational institutions and governments to get more aggressive about initiatives that can create the right "spa people": from more training aimed at the beginning or middle of careers, to companies offering more internships and sponsoring scholarships, to spa therapy schools adding more management/business coursework to their curricula.
We'll see more…
Face-to-face and online spa management programs emerge, like the University of California, Irvine or the University of Derby, Buxton (U.K.).
Partnerships between spa businesses and educational institutions, like the European ILIS (Innovations and Learning in Spa Management) project, where universities in Finland, the U.K., Austria, Poland and Spain have created intensive virtual training modules to train spa managers.
Hospitality/spa brands launch their own formal training programs to certify spa managers, like Banyan Tree, Hyatt, Hilton and ESPA.
More spa consultancies (like Swedish-based Raison d'Etre) develop their own spa management programs, to better serve clients.
  More governments like India, Malaysia, Morocco or Nicaragua (with an eye to growing wellness tourism) put more financial muscle behind spa/wellness recruitment and training programs.
A SPA CAREER
Since there is an increasing demand for good people in the industry, it's a great time to consider a career as a spa manager or a therapist. Both are now firmly considered a "profession," and training, compensation and advancement opportunities are on the rise.
A great spa manager/director must have both a head and a heart for spa, and typically wears many hats. The job requires numerous "hard" skills like business management, finance, IT, marketing and PR know-how, and "soft" skills like strong communication and people aptitude.
While spa managers typically need both formal training and on-the-job experience, the career path can take many routes. A four-year hospitality degree with spa management training or a focused two-year spa management program are ideal, but aren't required. For instance, 40 percent of current spa managers/ directors previously held a spa therapist position.13 Even a receptionist job can prove a good way in, since those who are dedicated, learn fast and take advantage of the right training (particularly in business management) can experience very quick promotion. And this is not just a woman's profession: One in five spa managers/directors today are male,14 and that percentage will only increase.
Great spa therapists are people deeply interested in people and healing, and the career has many rewards. (US News & World Report recently named massage therapy one of the "best jobs of 2012.") Professional therapists can work in many settings, including spas, medical offices, health clubs, sports medicine centers, cruise ships, or even opt for a private practice. And, as noted, the job can be a natural launch pad to a management position.
Training requirements vary greatly worldwide, and, of course, by the employing business. In France, three years of study are required for a license; in Germany only a person who has completed 3,200 hours of training can use the professional title of "Masseur und Medizinischer Bademeister" (Medical Masseur and Spa Therapist); in the U.S. educational programs vary by state and last six to 12 months; while in countries like China most massage (except some TCM-related) is totally unregulated.
Compensation also varies globally, but the average compensation is strong: 44 percent earn between US$40,000-$80,000 annually, and 25 percent report they make over US$80,000 a year.15 And even in countries with traditionally very low salaries, like Thailand and Indonesia, earnings are growing significantly, while industry standards and certification requirements are simultaneously getting firmed up.
Spa industry jobs also deliver some glam-factor. Since demand is global, and some companies hire people within their network, there's an opportunity to work all over the world (and often in beautiful resort settings).
As Liz Terry, editorial director of leading industry magazine Spa Business, notes, "The spa workforce is increasingly mobile and global, with senior spa personnel relocating numerous times over their careers. And as the industry becomes more diverse, it's absorbing people from industries such as health and medicine, fitness, beauty, physiotherapy, hospitality and tourism."
Spa and wellness: A powerful job-creating force. Look for more job-hungry people and governments to digest that in 2013 and beyond. And look for significantly more action on the education front, to ensure more people have the right skills for all of these jobs.
TOP 10 SPA & WELLNESS TRENDS FOR 2013
MORE SPA & WELLNESS TRENDS