Spa-Genomics…Telomeres and Beyond
---
Human beings have 30,000 genes and a three billion-letter DNA code. And the future of medicine is mining that byzantine information to identify new, breakthrough medical approaches, and to support a new age of more predictive, personalized—what is being called "precision"—medicine specifically grounded in an individual's unique genetic profile. Genomic science and testing is moving fast: The first human genome sequence was only completed a decade ago, but Scientific American recently argued it wouldn't be long before doctors could offer individual genome sequencing for roughly US$1,000.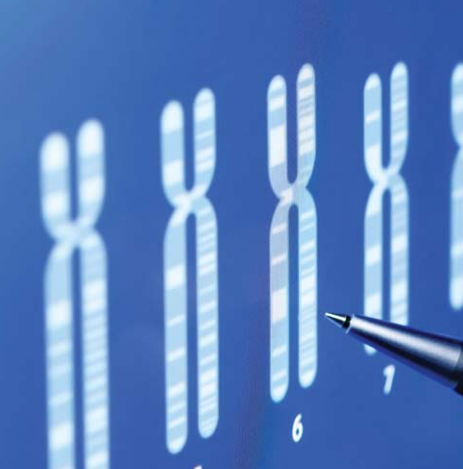 Genomic testing ushers in a new, science-based foundation for more precise preventative medicine, and is poised to increasingly provide people with genetically grounded roadmaps for how they might live better and longer. So, you can see how this wider medical breakthrough intersects with the prevention—and lifestyle-regime-changing-focused spa and wellness industries.
Personal genomic testing remains in its relative infancy. But some destination and medical spas and fitness businesses are already jumping in, offering diverse genetic tests like Nutrigenomic testing (to identify the best eating strategies), fitness-focused tests (to identify a person's best training/workout protocol) and telomere testing (to gauge a person's "true" cellular age, and more).
As tests get easier to administer (saliva-based), more spas will offer them, and more will partner with medical professionals to provide authoritative analyses of results and ensure the right "prescriptions" for lifestyle change. Even if a spa never offers genomic testing, the industry stands to be increasingly, positively impacted by what some of the genomic science, like telomere research, reveals about the impact that stress-reduction, exercise, healthier eating and so on, can have on forestalling disease and early mortality. As that science gets broadcast, spas/wellness businesses may then be re-perceived as scientifically proven anti-aging and life-extending "centers"…a powerful validation and potential business driver
FUELING THE SPA-GENOMICS CONNECTION
Genomic science is medicine's future and will ultimately impact all health/wellness businesses.
The real power of personal genetic testing is not to paralyze people with a printout of their immutable "genetic destiny," but to conduct those genomic tests that can support preventative action…exactly what spa/wellness businesses do.
Genetic testing should prove a uniquely motivating weapon to get people to commit to, and stick with, more positive lifestyle changes.
TELEMERES
Scientists have identified numerous genes associated with bodily systems that can be positively altered by lifestyle changes, but perhaps no genomic breakthrough holds such profound implications for the spa/wellness/fitness industry than telomeres. Telomeres are the protective caps of our chromosomes, and numerous clinical studies (pioneered by Nobel Prize winner, Dr. Elizabeth Blackburn) reveal that they become shortened/damaged by natural aging and by unhealthy behaviors. Causal links and associations have been identified between shortened telomeres and cancer, diabetes and depression, along with cardiovascular, inflammatory, infectious and fibrotic diseases.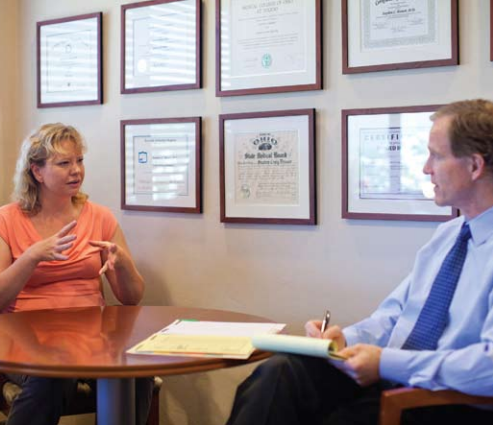 There are over 10,000 scientific publications relating to telomere biology and aging or disease. One Duke University (U.S.) study revealed that children exposed to stress and trauma (bullying, witnessing domestic violence, etc.) showed rapid telomere erosion. A Brigham and Women's Hospital study (Boston, U.S.) showed chronic stress (like phobias) led to shorter telomeres. A German study reported that middle-aged people who were dedicated runners had longer telomeres than those who were sedentary. And a just-released, major study (conducted by Kaiser Permanente, the University of California, San Francisco, and National Institutes of Health), which analyzed the telomeres of 100,000 patients, found that those with short telomeres had a significantly higher risk of death in the three-year, follow-up period, and that behaviors like smoking and heavy alcohol consumption were associated with shorter telomeres, while moderate exercise was linked with longer ones.
Telomeres, notably, are a malleable part of our DNA. As Dr. Elizabeth Blackburn, Nobel Prize winner and co-founder of Telome Health, Inc., recently put it,1 "Telomeres are one of the few parts of the genome that can be changed by lifestyle choices, and hence, telomere length measurements can provide valuable feedback on one's disease risks and, potentially, the effects of lifestyle changes."
Studies, as noted, are mounting that exercise, healthy food, better sleep and stress-reduction practices like meditation are linked to preventing telomere shortening. And given that that is exactly what spas/fitness centers "do," it's logical that they could be perceived as "telomere health centers" of the future.
Telomere testing is just emerging, and given its wide-ranging health implications, one might say, move over, cholesterol test. Three companies across the globe now provide telomere testing, and destination and med spas have been industry firstmovers in offering it, as it's been a blood test that had to be performed by a medical professional. For instance, telomere testing is now a key offering within SHA Wellness Clinic's (Spain) anti-aging program, and, along with a battery of other diagnostic tests, allows SHA doctors to shape the right, personalized behavior change.
It has only been a blood test, but Telome Health, Inc., which offers the TeloTest™, has announced it will launch the first saliva-based telomere length measurement test in first quarter 2013. Because this non-invasive kit makes it possible, essentially, for anyone to administer the test, one would expect many more spa/wellness businesses to ultimately get on board. One critical, logical usage of the test for spas/fitness businesses would be to provide periodic testing to assess the effect that specific healthier regimes have on a person's telomere length over time. Hence, telomere testing could forge longer-term, more meaningful, client connections. Telome Health, Inc., also noted that further tests, like those measuring the percentage of short telomeres in a person, are slated to follow.
TESTING BEYOND TELOMERES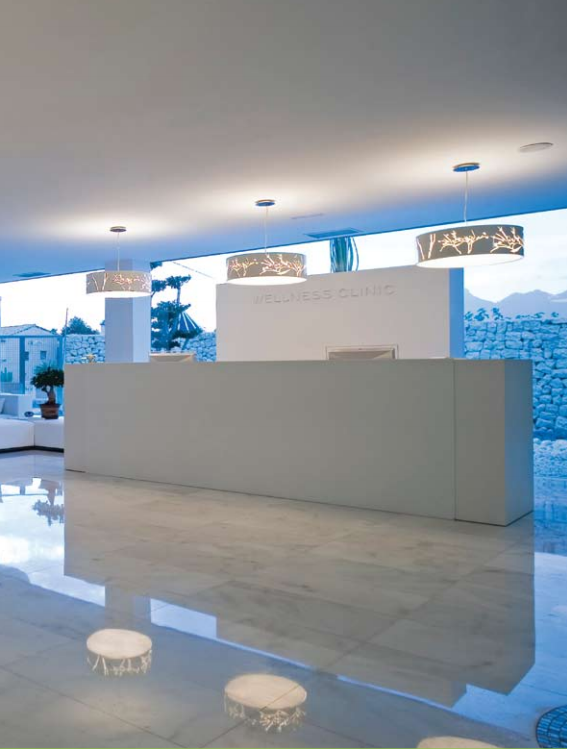 Other genetic tests intersecting with spa/wellness businesses are proliferating. For example, DNA-driven weight loss is a hot topic, given studies like Stanford University's,2 indicating that people who embrace diets tailored to their genetic type lose twice as much weight as those who don't. Pathway Genomics offers a new (saliva) test, testing 80 genetic markers to identify how individuals process fats, carbs and proteins, to then recommend specific diets.
Gyms/fitness centers are also just beginning to use DNA testing to support trainer-prescribed exercise regimes. For instance, "E," the private training centers within Equinox gyms in L.A. and New York City (Equinox has 56 locations globally), works with the company Existence Genetics to offer simple cheek swab tests, examining things like whether "endurance" or "power" is your best fitness bet and your likelihood of getting arthritis. This certainly takes "personal" training to a whole new level.
UK-based XRGenomics, headed up by Loughborough University researchers, recently released a test gauging how unique individuals will benefit (or not) from aerobic exercise, heralded as the most precise test of its kind heretofore. Most common fitness-focused DNA test-kits only test one marker, while XRGenomics' analyzes 20.
The U.S. destination spa Canyon Ranch has diverse genomic tests on its menu, from those analyzing common conditions impacted by lifestyle, to Nutrigenomics, an emerging science measuring the potential influence of food and nutrient supplements on genetic expression to identify smarter eating strategies. And while not genomics-based, its medical director's (Dr. Mark Liponis) new book, The Hunter/Farmer Diet Solution, outlines how, through diagnostic lab tests and body type analysis, people can be genetically identified as either a "hunter" or "farmer," indicating whether low-carb or low-fat is the best weight loss plan.
Spas are all about custom skin analyses, so expect more DNA-beauty connections ahead. One example: Kempinski Hotel Giardino di Castanza's (Sicily) "DNA Spa" offers the SKN+LIFE test, designed to better pinpoint how a client's skin is susceptible to aging, oxidation, elasticity loss and so on—and underwrite a more science-based skin routine.
Hundreds of genomic tests are now being directly marketed to consumers. For example, there is U.S.-based 23andME, a personal genomics testing company headed up Anne Wojcicki, wife of Google founder, Sergey Brin, which just raised another $50 million in VC funding. 23andME just lowered the cost of its Personal Genome Service to US$99 in a quest to reach one million users. Its saliva-sample test not only helps people trace their ancestry, it measures their risk for 119 conditions, including breast cancer, Parkinson's disease and diabetes.
Skeptics will very rightly argue that personal genomic science/ testing is in very early days—that many tests are far too rudimentary to have any meaningful predictive powers—and too many false promises abound. But it's also indisputable that serious breakthroughs are happening fast. And, to cite just one example, with companies like Telome Health, Inc., some of what is already happening is very much real science and not "science fiction."
Spa and fitness businesses are now just tiptoeing into incorporating genomics testing, a potentially powerful, new tool to galvanize people to adopt healthier behaviors. And with the science still evolving, it remains a largely predictive trend.
But evolve it will. And as diverse genetic tests that isolate specific conditions or individual tendencies that could be positively impacted by lifestyle changes get more advanced and accessible, spa/fitness businesses are really in a unique position…because, while doctors are, of course, the experts at diagnosis and prescribing healthy changes, these businesses are in the daily business of actually supporting them.
TOP 10 SPA & WELLNESS TRENDS FOR 2013
MORE SPA & WELLNESS TRENDS