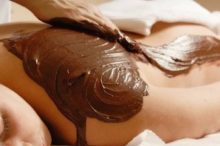 by Spafinder | December 06, 2019
Maintaining your skin's health isn't only about keeping your face clear. Baring a bumpy back can be stressful but back facials can help your skin to glow all over.
Back facials can be beneficial in cleansing those tough-to-reach spots, targeting a variety of skin care needs such as clogged pores, back acne, and dehydrated skin.